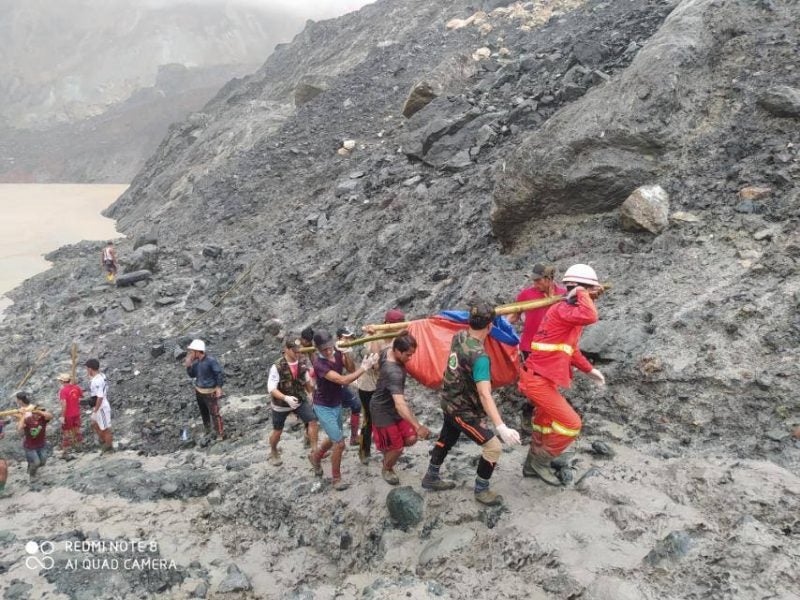 At least 123 bodies have been found after a landslide at a jade mine in northern Myanmar, with officials warning the final death toll is likely to be higher.
The incident took place early on Thursday in the Hpakant area of the state of Kachin. The landslide was triggered after heavy rainfall, according to a Facebook post from the Myanmar Fire Services Department. Rescue work is still underway.
Maung Khaing, a 38-year-old miner who witnessed the incident, told Reuters he was about to take a photograph of a towering pile of waste that looked as if it was on the verge of collapse when people began shouting: "Run, run!"
"Within a minute, all the people at the bottom [of the hill] just disappeared…" Khaing told the news agency. "I still have goosebumps… There were people stuck in the mud shouting for help but no one could help them."
Myanmar is the world's largest producer of jade, with official sales of the mineral reportedly worth over $750m in 2016-2017. The true value of the industry is believed to be much higher, however, with significant activity from "jade pickers", freelance workers who scour tailings for stones that have been missed by larger operators.
Landslides and other accidents are common occurrences in the poorly regulated jade mines of Hpakant. The Myanmar State Counsellor Aung San Suu Kyi's government pledged to better regulate and clean up the industry when it took power in 2016, but activists have bemoaned a lack of progress.
In 2015, another landslide at a Hpakant jade mine killed at least 90 people.