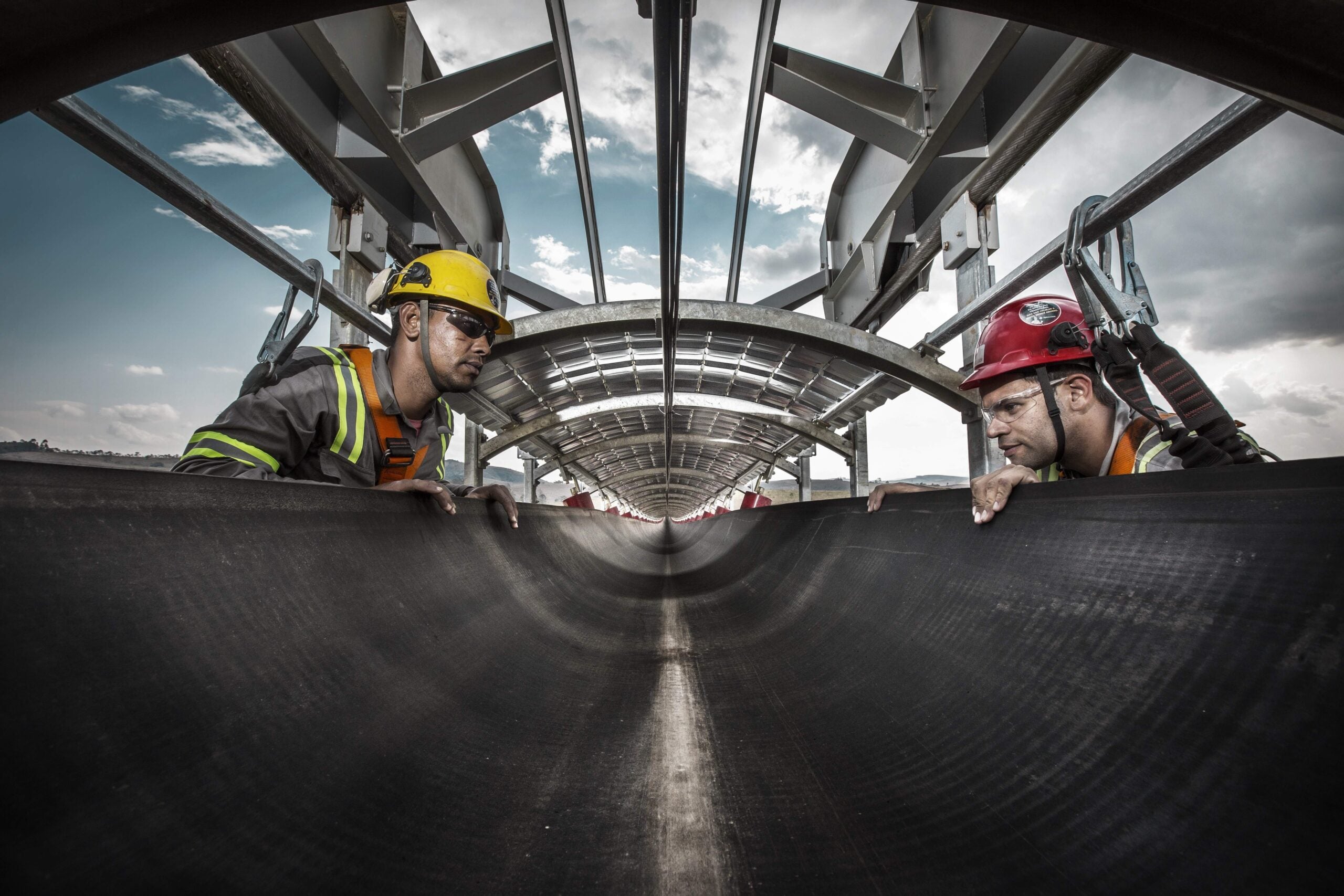 US mining safety products and solutions group Carroll Technologies has signed a deal with Sempertrans to supply rubber-based conveyor belts to the North American mining industry.
Sempertrans has been active in the mining industry for more than 50 years and provides a range of products that are designed to maximise safety and efficiency.
The high-strength belts are wear resistant ensuring a minimum amount of stoppages due to belt failure.
Sempertrans also specialises in flame-retardant belts which are especially suitable for work underground.
For long-distance conveyors Semptertrans recommends its TransEvo range of belts which enable power savings of up to 25%.
Sempertrans is based in Vienna and is part of Semperit group which has been supplying natural and synthetic rubber products for more than 190 years.
The brand's North American head of sales Wes Tyre said: "We are well established in most of the major mining markets in the world but this year is the first time we have had a bricks and mortar presence in the USA with our own warehousing facility.
"This our first tie up with Carroll Engineering and we are pleased to be working with such a well established and trusted name as we look to expand our presence in the US mining industry.
"We take a great deal of pride in our own rubber mixing creating a belt which provides maximum protection and durability for our steel and textile carcasses as well as flame, impact and abrasion resistance.
"Carroll have a great reputation in the mining and aggregate business and we are confident they will provide a high level of service and value for our customers."
Carroll Engineering president Allen Haywood said: "We are excited to be able to pick up another well established product line.
"We already offer belt monitoring equipment, rollers, idlers, pullies and controls. So adding the actual belt itself means we are offering the mining industry a more complete package.
"They are very competitively priced and it's a high quality product which we are proud to provide on a fully-serviced basis to the US mining industry,"
Mining Technology's Mining Safety content is supported by USA mining safety specialists Carroll Technologies Group.