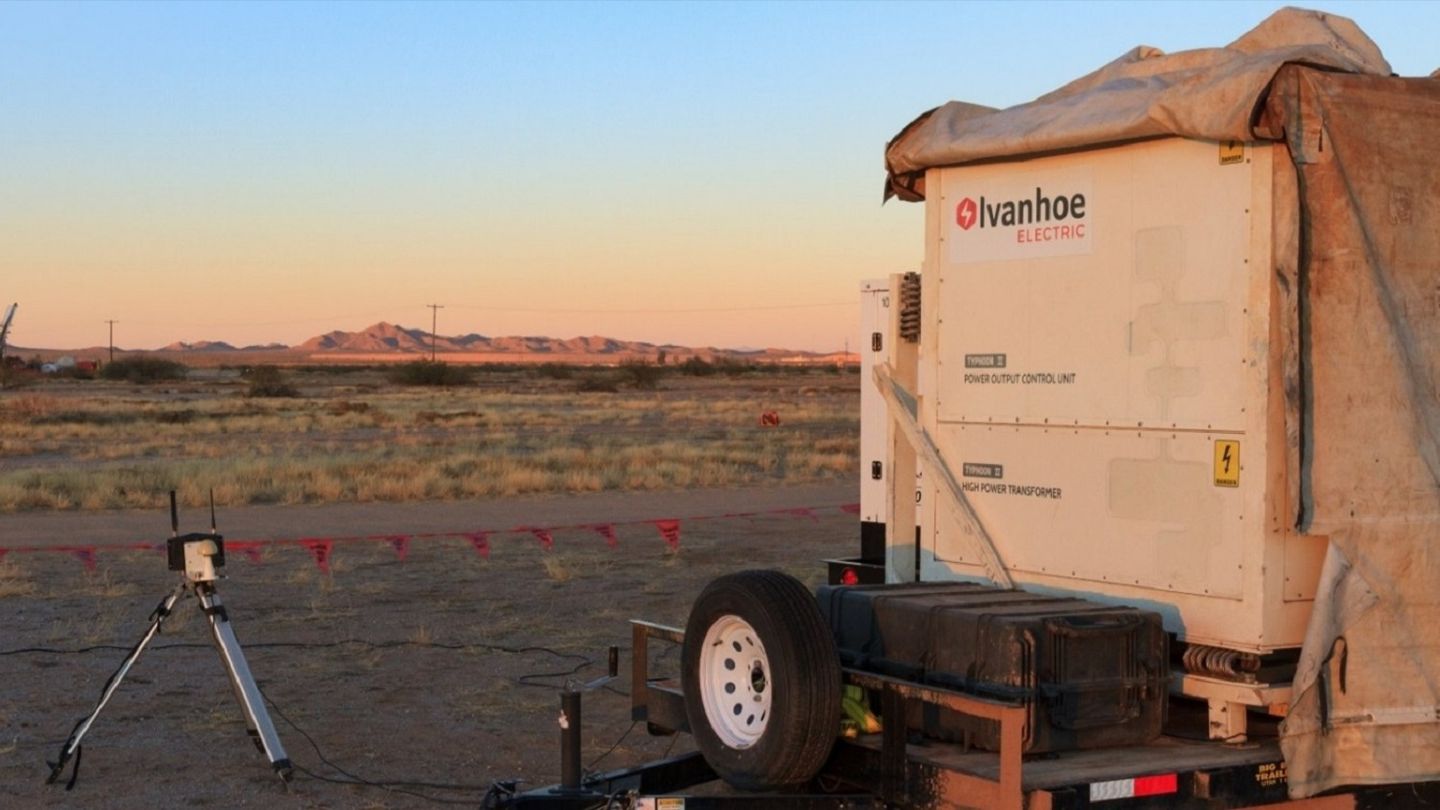 Saudi Arabian mining company Ma'aden and Ivanhoe Electric have agreed to form an equally owned joint venture (JV) to undertake exploration programmes.
According to the agreement, Ma'aden will acquire a 9.9% equity stake in Ivanhoe Electric by making an investment of $126.5m in the company.
The deal gives Ma'aden access to Ivanhoe Electric's geophysical survey technology Typhoon, which will accelerate the exploration of copper, gold, silver and electric metals in Saudi Arabia.
Ma'aden's exploration programme is supported by Saudi's Vision 2030 program, under which mining has been positioned as a third pillar of the economy.
According to its new corporate strategy, the company aims to grow tenfold by 2040 and move into strategic minerals to fuel the growth of downstream industries.
Ma'aden will buy three new Typhoon machines from Ivanhoe. The former will deploy the machinery across 48,500km² of unexplored land in the country.
The Typhoon can detect the presence of sulphide minerals that contain copper, nickel, gold and silver, as well as water and oil.
It was developed to unlock exploration in areas where the deposits are hidden by cover or where target depths exceed the range of conventional geophysical surveying systems.
Ivanhoe Electric executive chairman Robert Friedland said: "We are excited to finalise our transaction terms with Ma'aden and begin the important work of minerals exploration in the Kingdom of Saudi Arabia. Our joint venture will embark on the largest exploration program ever conducted using our highly powerful and disruptive Typhoon geophysical surveying system.
"With our Typhoon technology, our Computational Geosciences' machine-based learning software, and the combined talents of our highly experienced team of women and men, we believe that we have all the tools necessary to conduct a transformational exploration programme for electric and precious metals in the Kingdom of Saudi Arabia. The potential for future discoveries is extraordinary."
Earlier this year, Ma'aden signed an agreement to form a JV with the kingdom's public investment fund (PIF) to secure strategic minerals by investing in global mining assets.