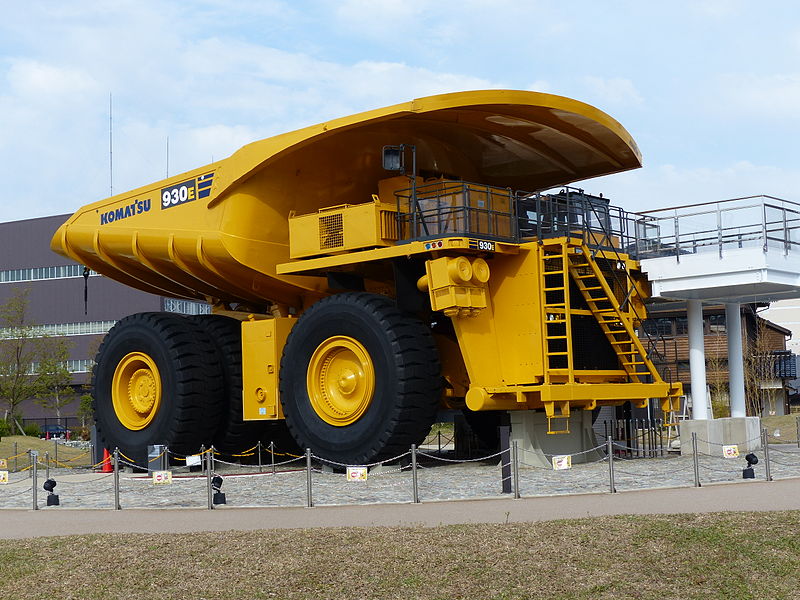 Japanese construction giant Komatsu has announced that its Autonomous Haulage System (AHS), the network that enables autonomous trucks to function without drivers, can now operate over long-term evolution (LTE) broadband networks.
Increased automation offers a number of benefits to both safety and productivity. Systems such as AHS allow vehicles to travel along optimised routes, reducing inefficient travel and expenses, including fuel costs and the replacement of worn down pieces of machinery such as tyres.
Production costs such as these are estimated to account for over a third of all operating costs in mining.
Effective automation could also reduce the number of collisions between vehicles at mine sites, and remove human workers from these potentially dangerous situations. The Mine Safety and Health Administration reported that of the 27 fatalities in US mines last year, two involved vehicles, either striking a pedestrian or malfunctioning and killing the driver.
Komatsu completed a year of testing at a facility in Arizona in the US, using Nokia's Future X network. LTE networks are the global standard for wireless communication, covering over 90% of the US, according to OpenSignal.
"This industry milestone represents a key step in Komatsu's exploration of private LTE and highlights Nokia's role as the leading global supplier of mission-critical solutions and services for the mining industry," said Luiz Steinberg, Komatsu global officer and president and CEO of the company's modular mining systems.
The AHS technology was first deployed at Codelco's Gabriela Mistral copper project in Chile in 2008, and quickly took hold at Rio Tinto's operations in the Pilbara region of Western Australia in the same year.
Rio Tinto's autonomous fleet has grown from five to 95 vehicles by the end of 2017, and the company plans to further expand its fleet to 150 trucks by 2020 as part of a $5bn investment.
Komatsu hopes the introduction of AHS to the LTE networks could make the system more accessible for other mining companies, leading to the technology becoming more widely-adopted.
Steinberg added: "As the leader in autonomous haulage technology, we are firmly on our way to helping the industry move the next billion tons of material with autonomous technology."