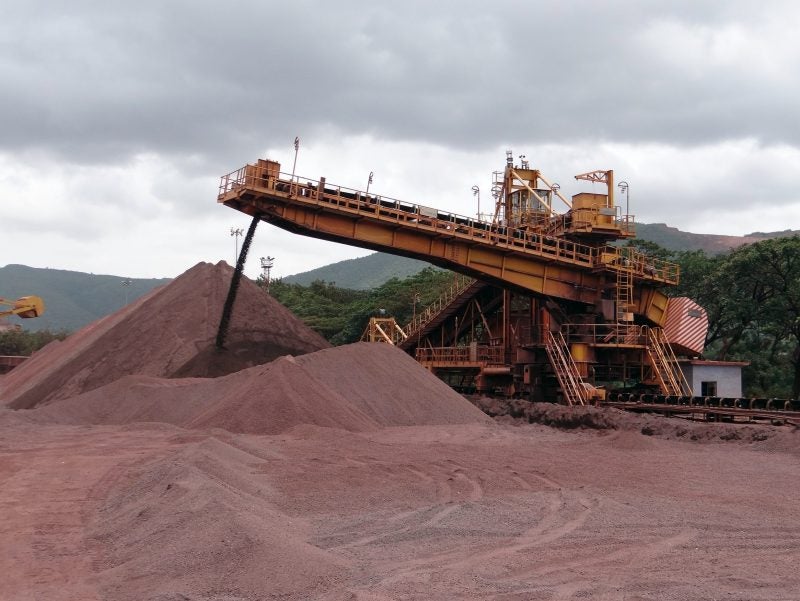 Indian steel company JSW Steel has been named as the preferred bidder to acquire Jajang iron ore block in Keonjhar district of Odisha, India.
The firm has acquired the iron ore mine in the auction of Odisha blocks. The projected iron ore resource is 39.4 million tonnes (Mt).
In a stock exchange filing, JSW Steel said: "The highest final offer price by the company to become a 'Preferred Bidder' is 110% of average monthly prices of iron ore of different grades and quality published by Indian Bureau of Mines in the State of Odisha from time to time.
"The company will take all requisite steps as per the tender document to obtain a letter of intent, all statutory clearances, execute Mine Development and Production Agreement (MDPA) and start the mining operations."
The Jajang iron ore block is the fourth iron ore mine the company has acquired in the state auctions. The other three are at Nuagaon, Narayanposhi and Ganua.
Nuagaon has a total estimated reserve of around 790Mt, according to The Economic Times.
Last month, JSW Steel secured the second iron block, Narayanposhi, in Odisha, which has the capacity to produce more than 190Mt of iron ore.
The third iron ore mine in Ganua has a capacity of 118Mt of ore.
JSW Steel is one of the largest exporters of steel in India. It ships the metal to more than 100 countries across the five continents.
The company has manufacturing plants in Karnataka, Tamil Nadu and Maharashtra, with a total capacity to produce 18Mtpa.