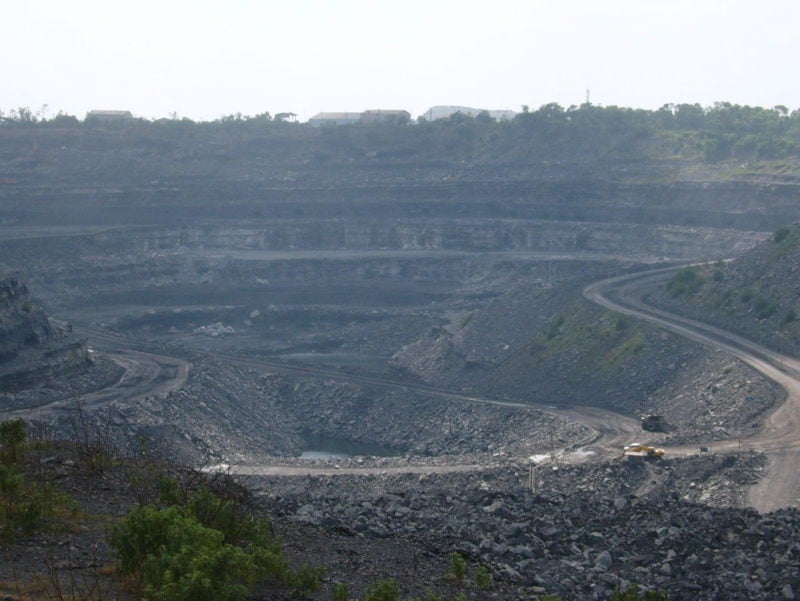 The Indian Government is looking to expand its mining operations in the country's north-eastern states, especially iron and coal operations, ahead of the expiry of existing mining licences in the state of Goa next year.
Mining in Goa has been a productive but risky enterprise in recent years. Miners are accused of paying token fees to renew mining licences, as well as breaking environmental regulations, forcing the state to establish a special court to process accusations of illegal mining. State police have been investigating allegations of corruption and illegal practices since 2012, and the number of cases brought to the court has cast doubt over the future of mining in Goa.
The country's Supreme Court ordered a shutdown of the state's mines in response to the accusations, causing Goa's exports of iron ore to plummet from close to 50 million tonnes (Mt) between 2011 and 2012, to just 5Mt between 2015 and 2016.
Following the closures, Indian law was changed to require all mineral concessions to be granted through open auctions, encouraging more companies to bid for permits. Many of the Goa licences are set to expire next year, creating uncertainty as to the future of mining in the state, and India as a whole, where mining contributed $10.5bn to GDP in 2018.
The north-east of the country is known to have considerable mineral reserves, especially of coal, petroleum, natural gas and limestone, and the government is considering the viability of opening new mines in the region.
"Some kind of exploration on a prototype basis has already taken place in the north-eastern states and if exploration on a large scale takes place, then we may have some good raw material," union minister of steel Chaudhary Birender Singh told Money Control. "If these mines became functional, it will give us sufficient raw material for expansion of the existing plants as well as to set up new mills."
However, mining in the north-east has as chequered a history as mining in Goa. The area's predominantly agricultural focus means new mines pose a significant threat to the local environment; in a 2016 paper, Mayuri Chabukdhara highlighted "large scale landscape damage, soil erosion, loss of forest ecosystem and wildlife habitat, air, water and soil pollution" as some of the largest obstacles to mineral extraction in the region.
India's National Green Tribunal outlawed coal mining in the north-eastern state of Meghalaya in 2014, but this has only encouraged illegal mining in the region, which resulted in a collapse at a rat-hole coal mine earlier this month. The accident killed two workers and trapped a further fifteen, posing safety and legislative issues ahead of any significant mining operations in the region.