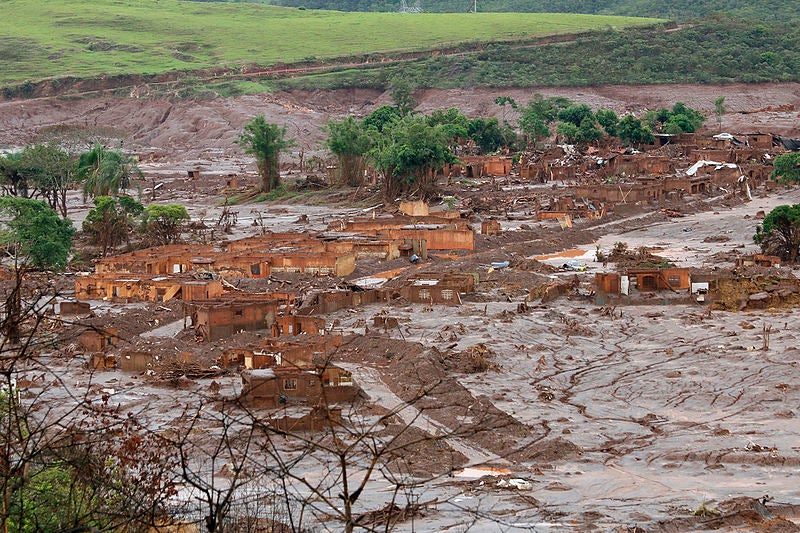 Vale has announced that it has raised the warning level of three more of its dams, following an audit by independent investigators, which found that the dams would not be considered safe under Brazil's new mining laws.
The country's National Mining Agency (ANM) established new mining safety laws in February following the collapse of an iron ore tailings dam at Vale's operation near Brumadinho, which is likely to have led to the deaths of more than 300 people. The new laws, which include the banning of the construction of new upstream tailings dams, raised the standard to which mining operations must comply in order to be deemed safe, and independent auditors recommended to Vale that three of its dams do not meet the new criteria.
"Therefore, Vale, on Wednesday, as a preventive measure, triggered the protocol to move to level three of the Emergency Action Plan for Mining Dams (PAEBM) for three of its dams," said Vale in a statement. "The dams that will move to level three are: B3/B4, at the Mar Azul Mine in Macacos and Nova Lima, and the Forquilha I and Forquilha III dams, at the Fábrica Mine, in Ouro Preto, Minas Gerais."
The company has already suspended operations at the B3/B4 dam and the two Forquilha projects, as part of its wider scheme to decommission upstream tailings dams. Vale has also led evacuation operations of both humans and animals in the self-rescue zone, an area covering 10km downstream from the Fábrica Mine's tailings dam since 20 February.
The move to level three of the PAEBM also automatically triggered the use of warning sirens in each of the dam's self-rescue zones, alerting any remaining inhabitants of the potential danger.
The warning comes days after a Brazilian court ordered Vale to close operations at 13 more of its tailings dams, as an investigation continues into the standards of the company's tailings dams, and the roles of its executives and employees in the disaster. While the company recently posted net income of $6.7bn in 2018, much of its recent strong financial performance has been undermined by the disaster, which has damaged Vale's reputation, and forced the miner to freeze more than $4bn in assets to help with clean-up and recovery efforts.