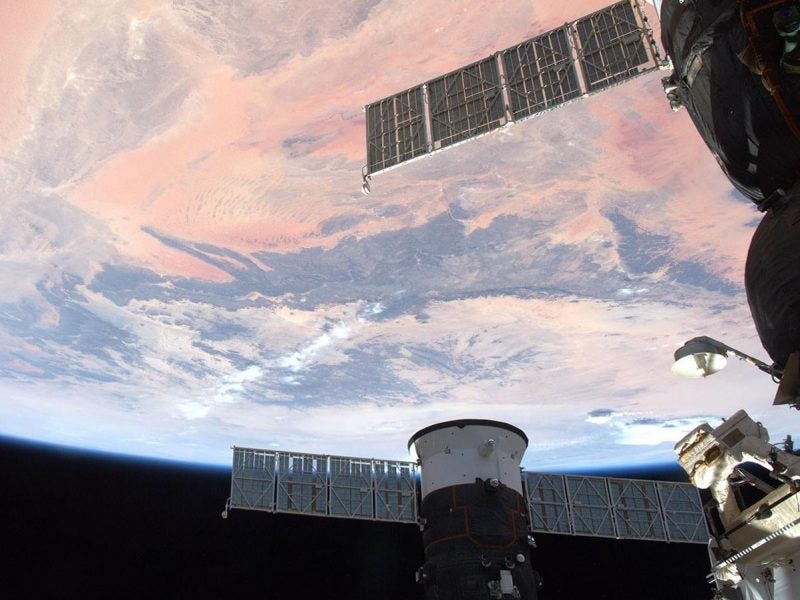 Scottish artificial intelligence and blockchain technology company Hypervine has begun work on a project to develop tools to improve the efficiency of mining projects that use satellite imagery through the use of its blockchain ledger. The project is co-funded by the European Space Agency (ESA) as part of efforts to develop services using space-based data.
Blockchain technology offers a secure and efficient way to create a tamper-proof log of activity. Hypervine's blockchain ledger enables all satellite data to be guaranteed as being of the highest level of accuracy, the company said in a statement. Mining companies that use the ledger will have complete oversight of their operations through satellite data, including access to topography, liquid, mineral and density readings.
The technology means that data for mining companies is recorded on an unalterable ledger that removes the risk of small changes being magnified later down a chain, which could result in miscalculations or other avoidable risks.
High-quality, up-to-date data means that surveying and planning works on a new site can be more accurate, reducing total costs, margins of error and potential risks for on-site workers. Hypervine says its technology allows for wider environmental savings through operational efficiencies and reduced carbon output.
Hypervine CEO and founder Paul Duddy said in a statement: "I started out having seen the potential to help a host of different industries bring their process into a digital age, but also to help eradicate the all too often catastrophic and sometimes fatal accidents that occur due to misrecorded data or lost paperwork. Now, I am working with some of the sharpest minds there are, helping people on the ground in high-risk work environments to not only be safer, but be more sustainable in the process."
Satellite-based data for mining and construction projects is a sector experiencing large-scale investment across various private and nationalised space programs, according to the ESA.
ESA space solutions technical officer Beatrice Barresi said: "ESA is very active in the development and deployment of innovative space-enabled applications that can quickly and effectively support better commercial outcomes. It is a core goal of ours to make industries such as quarrying safer, cleaner and more accountable."