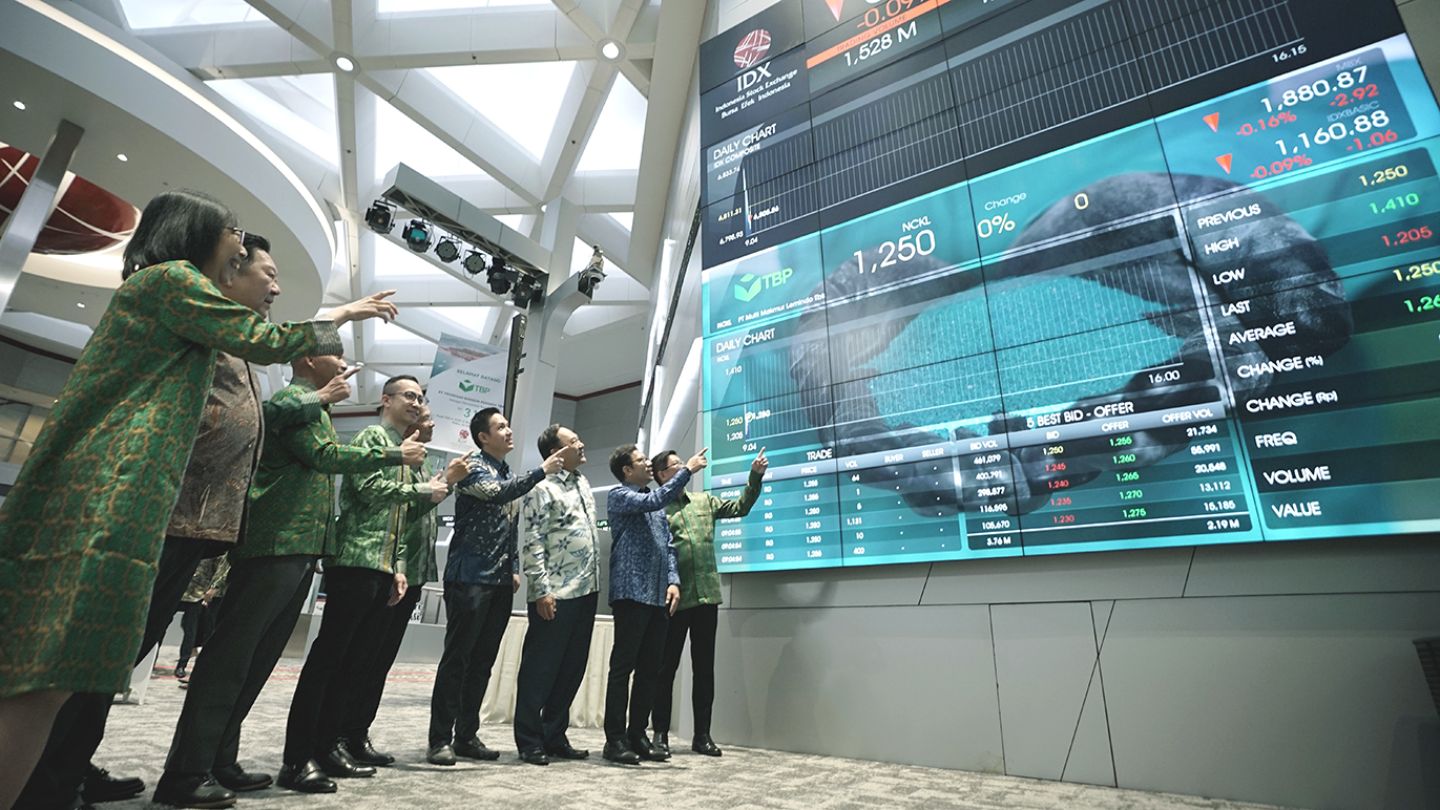 Trimegah Bangun Persada (NCKL), an Indonesia-based nickel mining company also called Harita Nickel, has jumped on its debut on the Indonesia Stock Exchange.
Shares in the firm climbed over 4% to IDR1,305 on its debut, according to news agencies.
The miner had recently raked in IDR10tn ($672m) in Indonesia's biggest IPO of the year, selling around 8 billion of its shares at IDR1,250 per share.
The IPO which took place between April 5 and 10, is claimed to have been received positively by the market. The company's shares were oversubscribed.
NCKL President Director Roy A. Arfandy said: "We appreciate and thank investors for their high enthusiasm towards the NCKL IPO. The oversubscription is a clear indication of the trust that investors have placed in the bright prospects of the nickel processing industry that is being managed by our company."
Over 50% of the funds raised from the IPO will be used for the needs of its subsidiaries and associated entities. The money will be channelled through capital and loans.
Of the remaining amount, 50% will be used to pay off debt and the balance 10% will be allocated for capital expenditures and working capital, Roy noted.
NCKL and its subsidiaries operate two laterite nickel mining projects located on Obi Island in North Maluku Province.
The two projects cover about 5,524 hectares of area. Operated by the company, the first project is spread in an area of 4,247 hectares in Kawasi.
The second project, which is located in Loji, covers 1,277 hectares of area. This project is operated by its subsidiary Gane Permai Sentosa.
The company has also completed three High Pressure Acid Leach (HPAL) refinery production lines, with 100% operations.
Its total annual production capacity is 55,000 metal tons per year. It also has plans to start nickel sulfate production this month.