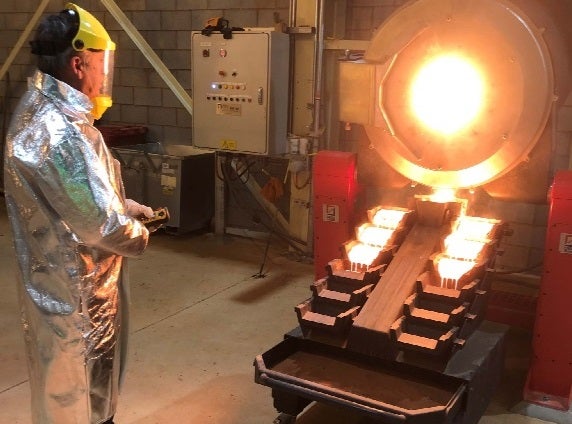 JV partners Gold Road Resources and Gold Fields have announced the start of a ramp‐up production period at the Gruyere Gold Project, located approximately 200km east of Laverton in Western Australia.
Commencement of the six to seven-month ramp‐up was marked by the commissioning of the final components of the process plant with the ball mill and gravity circuit now operational
The Gruyere JV anticipates gold production for this year to be between 75,000 and 100,00oz, with a review of the cost guidance to be declared upon the start of commercial production.
According to the company, commercial production is expected to be attained mid‐way through the ramp-up period.
Gold Road reported that several minor improvements to the operability of the circuit were made during a plant shutdown for the tie-in of the ball mill.
Gruyere is a global Tier 1 gold mine with an estimated life‐of‐mine average annual production of around 300,000oz a year.
The project remains in line with Final Forecast Capital Cost estimate of A$621m ($421.9m).
Last month, Gold Road Resources and Gruyere Mining reported the production of the first gold bars at the Gruyere project.
Totalling an approximate 1139oz, the three doŕe gold bars were produced from carbon‐in‐leach (CIL) and elution circuits.
In June 2017, Gold Road Resources awarded a $298m engineering, procurement, and construction contract to Amec Foster Wheeler Civmec Joint Venture (ACJV) for the Gruyere Gold project.