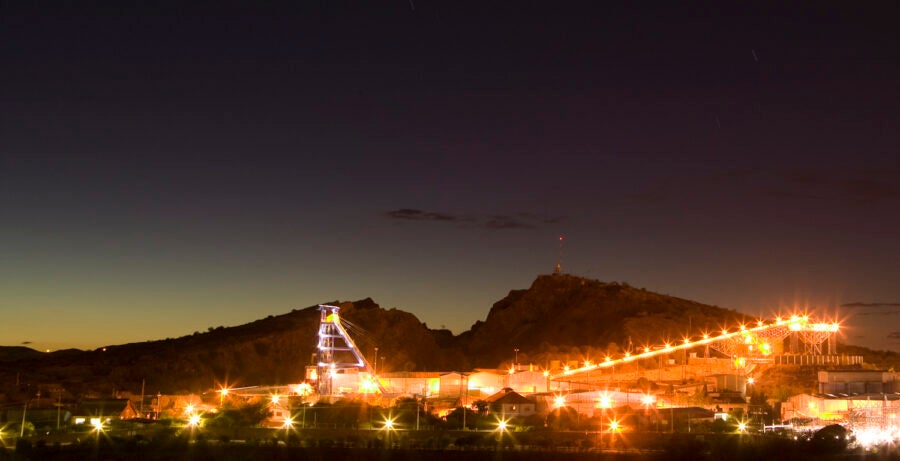 Fresnillo, one of the largest precious metal miners in Mexico, has cut production guidance, leading to a 14% drop in share value. Fresnillo blamed the cut on the increased disruption caused by the impacts of the Covid-19 pandemic and newly enshrined labour laws in Mexico.
Fresnillo is the world's largest producer of silver from ore (primary silver) and Mexico's second-largest gold miner. The company operates three gold and silver mines in Mexico. In terms of silver output, the largest mine is Mina Proaño, located near the city of Fresnillo in the state of Zacatecas; the other mines are at Cienega, in Durango, and Herradura, in Sonora.
Silver production in 2021 was 53.1 million ounces, below expectations of 53.5 million to 59.5 million, although gold production of 751,200 ounces, while down 2.4% on 2020, was ahead of guidance of 675,000 ounces to 725,000 ounces. Subsequently, the miner forecast lower production predictions this year of 50.5 million to 56.5 million ounces of silver and 600,000 ounces to 650,000 ounces of gold.
As a result, almost 15% was wiped off Fresnillo's market value. The company pointed to an increase in absenteeism at the core of the fall, with the Omicron coronavirus wave leading to a reduced workforce being available.
In addition, changes in Mexican labour laws, which required companies to reduce the use of contractors and take more staff in-house, led the company to reevaluate its outlook.
"Subsequent contractor uptake has varied, with [our] underground mines… more affected due to the higher number of contractors on-site, resulting in an increased number of staff vacancies and a higher workforce turnover," the company said.
Chief executive Octavio Alvídrez stated that these changes had led Fresnillo to alter its outlook for the year: "Our priorities for this year are clear — we must continue to navigate the challenges presented by both Covid-19, which regrettably is again accelerating in Mexico and will impact labour availability in particular, as well as continue to adapt to the new labour reform."