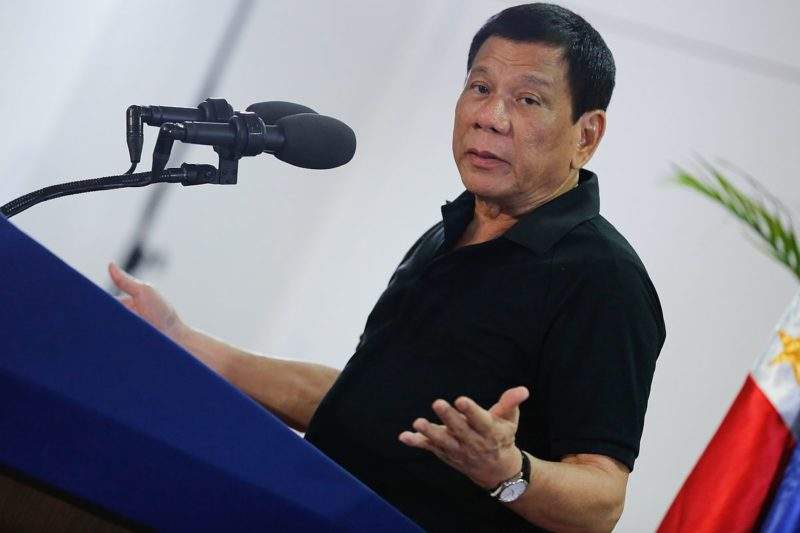 Philippines President Rodrigo Duterte has said that he wants to end all mining operations in the country, following a landslide in the northern Cordillera Central Mountains, which killed 54 people.
Landslides swept the gold-rich region on the island of Luzon in the wake of super typhoon Mangkhut, which battered the island over the weekend. Damage from the storm is believed to have been exacerbated by widespread illegal small-scale mining operations, which have weakened the land and exposed miners to dangerous environments.
At least 30 people sought refuge in a mining bunkhouse owned by the Benguet Corporation during the landslides and were killed when they became trapped inside. A further 42 people from the mining town of Itogon, in the Benguet region, remain missing, prompting calls for less dangerous, or better-regulated, mining in the country.
"That mining thing has really contributed a lot of heartaches for the Filipino people," said Duterte. "It is time for us, particularly the DENR [Department of Environment and Natural Resources], to take a second look, seriously now, regarding the dangers of open-pit mining."
While mining accounts for less than 1% of the Philippines' GDP, the country is the world's second-largest supplier of nickel ore, and just 3% of land identified as containing large mineral reserves are being mined, leading many to argue in favour of an expansion of the country's mining operations to maximise profits. Itogon mayor Victorio Palangdan urged the government not to close operations in the region, arguing that no mining permits have been awarded in the area beyond land owned by the Benguet Corporation, so there are no more miners to protect.
However, the government has moved in the opposite direction; up to 70% of small-scale mining in the Philippines is conducted illegally, so there are fears that mining operations beyond the knowledge and regulation of the government could exist in Benguet. DENR secretary Roy Cimatu ordered an end to all small-scale mining in Benguet.
"I officially ordered cease and desist of illegal small-scale mining operations in the whole of Cordillera Administrative Region," said Cimatu. "By virtue of what happened, I am revoking those permits, effective today."
The decision follows a DENR review conducted in August, which found that half of the country's mining companies were of an unacceptable standard and would be closed or have their operations suspended. While it was unclear how the government would deal with companies which were not of a satisfactory standard, the recent disaster has prompted a response from Cimatu.
Mining Technology's Mining Safety content is supported by USA mining safety specialists Carroll Technologies Group.