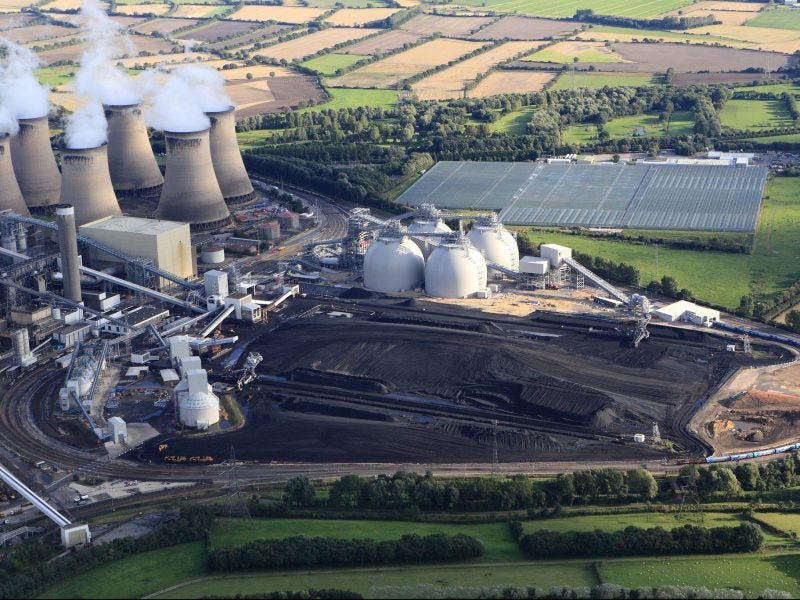 British power generation company Drax has announced plans to end power generation from coal at its power station in North Yorkshire in the UK in 2021 – four years in advance of the UK's 2025 deadline to close coal-fired power stations.
Drax says its decision to stop using coal follows a comprehensive review of its operations. The company does not expect to use coal after March 2021 but will keep its two remaining coal units available until September 2022 in line with its existing capacity market agreements.
The decision means the country's largest power station will stop using coal four years ahead of the government's 2025 deadline.
Drax CEO Will Gardiner said: "Ending the use of coal at Drax is a landmark in our continued efforts to transform the business and become a world-leading carbon negative company by 2030. Drax's journey away from coal began some years ago and I'm proud to say we're going to finish the job well ahead of the Government's 2025 deadline."
The move will lead to job losses at the power station, with Drax estimating between 200 and 230 workers to be made redundant. Drax said in a statement that it is talking to the government, trade unions and industrial businesses across the North of England to create a Zero Carbon Skills Taskforce to help people in the region gain the expertise required to seize new job opportunities as the country moves towards decarbonisation.
A Drax spokesperson told Mining Technology that in the short term, the company is supporting workers facing job losses by providing employees with access to a confidential counselling service as well as information about their employee assistance service.
"Stopping using coal is the right decision for our business, our communities and the environment, but it will have an impact on some of our employees, which will be difficult for them and their families," Gardiner added.
"In making the decision for the UK to stop using coal and to decarbonise the economy, it's vital that the impact on people across the North is recognised and steps are taken to ensure that they have the skills needed for the new jobs of the future."