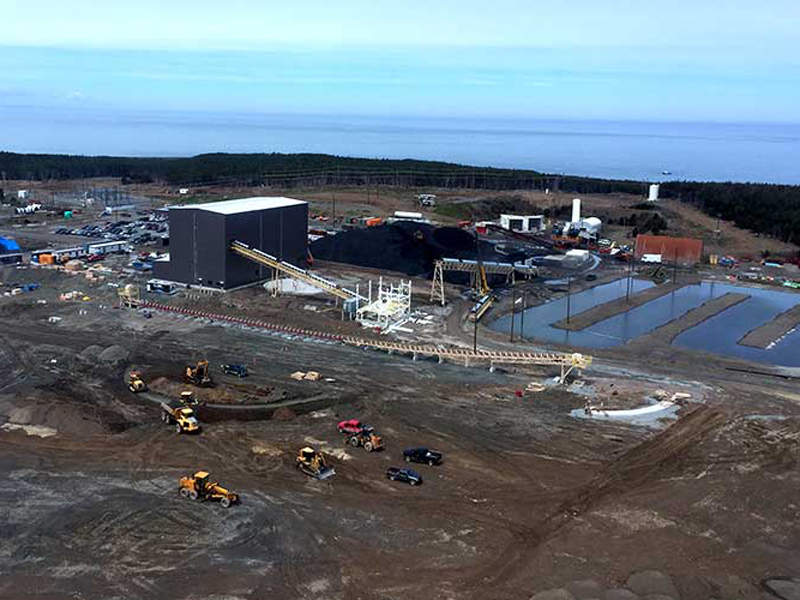 Kameron Coal has announced that its Donkin coal mine in the Canadian state of Nova Scotia has resumed full production, following the collapse of a roof in December 2018 that suspended production.
While the accident did not injure any workers, it raised questions about Kameron's ability to ensure safe operations. The subsidiary of the US-based Cline Group agreed a new ground management plan with the Nova Scotian Department of Labor and Advanced Education, and officials appear satisfied with the company's efforts to improve safety.
"Safety is a top priority for my department and coal mining, as you know, is a high risk industry and we are treating it accordingly," said Scott Nauss, senior director of inspection and compliance at the labour department in response to the collapse. "At this point, the ball is in the employer's court to investigate, propose corrective measures, and then our role will be to review those corrective measures to ensure their adequacy."
The news follows a department ruling in January that limited operations could resume at the mine, with mining permitted up to depths of 1,600 feet. With full production resumed, the mine is expected to produce up to 2 million tonnes (Mt) of coal in 2019, a figure much lower than the 3.6Mt per annum estimated by Donkin when it first bought a 75% interest in the project from Glencore in 2014.
Since 2014, the project has been dogged by safety concerns, with the December accident the sixth roof collapse since July 2018, and the Department of Labor and Advanced Education issuing a further ten compliance orders and 29 safety warnings in the first three months of Donkin's ownership alone. The department issued the mine with four further compliance orders and six warnings this year concerning deficiencies in the mine's equipment and adherence to safety policies, and there have been concerns that the mine's 125 workers, who are not part of a union, will not be compensated for the suspension of operations.
Further reading: Mine Collapses in North America