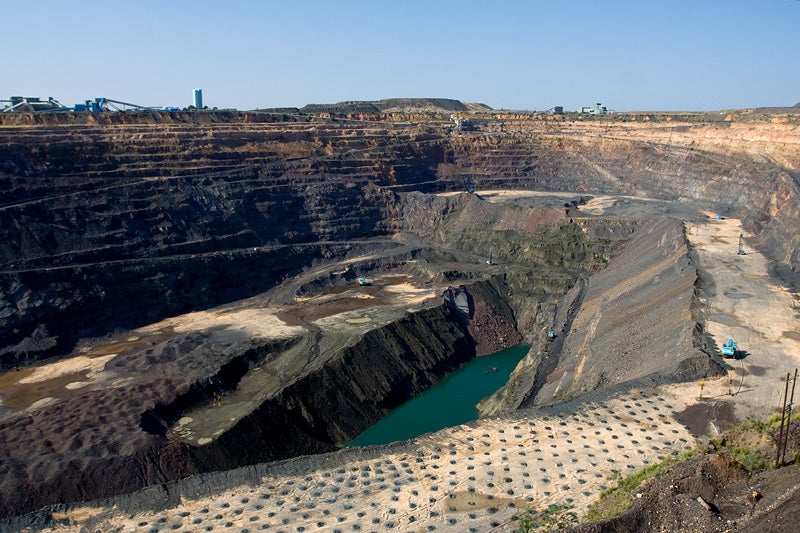 Debswana Diamond is reportedly set to construct the world's largest underground diamond mine at Jwaneng, Botswana, with a $6bn investment.
Debswana Diamond is equally owned by De Beers and the Botswana Government.
The new mine section will involve the development of more than 360km of tunnel.
Bloomberg quoted Debswana Diamond transformation and innovation head Thabo Balopi as saying at a briefing in Gaborone that full production at the mine is expected by 2034. With an annual production capacity of as much as nine million carats (Mct), the underground mine is expected to extend the lifespan of Jwaneng by 20 years.
Balopi further added that the mine will have an early access decline by 2023.
De Beers announced in its production report for the first quarter of 2021 that the Jwaneng mine produced 3.2Mct in the initial three months.
Debswana Diamond technical services head Len Dimbungu said that the board has not yet taken any final decision with regard to financing the project.
Diamond mining in Botswana is said to account for the bulk of budget revenue, as well as foreign exchange receipts.
Jwaneng contributes nearly half the carats produced by De Beers annually. Last year, it produced 7.5Mct of the group's output of 25.1Mct.
In November 2020, Debswana announced plans to close its Damtshaa diamond mine in 2021 for a period of three years.
The decision was taken due to weaker demand for the metal and trading disruptions caused as a result of the Covid-19 pandemic, making the mining of lower value diamonds unviable, Reuters quoted citing a union leader.