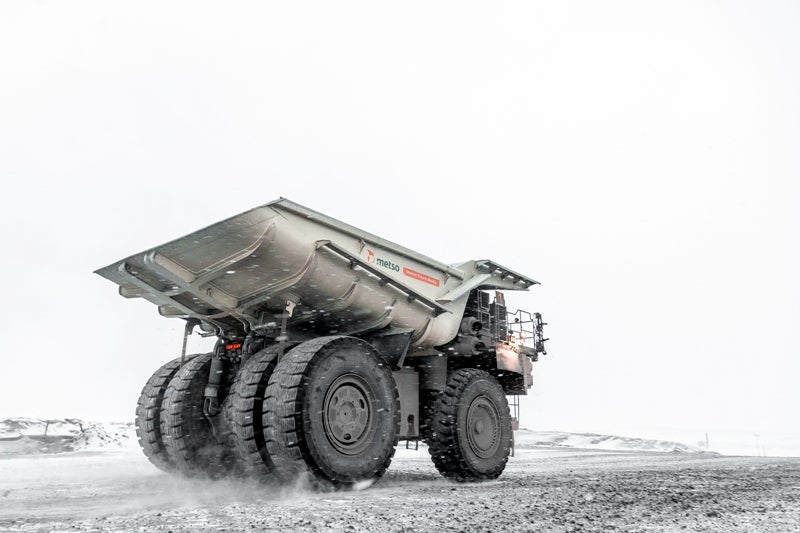 Finnish industrial machinery company Metso has won an order from Swedish mining and smelting company Boliden for two Metso Truck Bodies for the Aitik mine in Gällivare, Sweden, and rubber truck bed lining for five more haul trucks.
Metso's rubber truck bed lining offers several benefits in terms of working environment and maintenance and Boliden has been using Metso's rubber truck bed lining on half of its haul trucks for several years.
The new Metso truck body solution is expected to help Boliden's Aitik mine improve the efficiency of its fleet.
The technology combines the benefits of rubber truck bed lining and high structural strength steel, where the elastic rubber absorbs the energy of impacts, resulting in a lighter steel structure.
Moreover, the Metso bodies weigh 20% less than OEM bodies and can accommodate 11 tonnes more ore.
Consequently, the body will be able to absorb maximum shock at the lowest possible weight, allowing more payload to be hauled per round. The rubber lining reduces the need for maintenance, lowering the overall operating costs.
The Metso truck bodies will be delivered in September this year and will be installed on two of Aitik's 290+ tonne payload class trucks.
Metso has also won an order from Chilean state-owned copper mining company Codelco for crushing and material handling equipment for the first stage of the El Teniente copper mine expansion project in Cachapoal Province.
"The technology combines the benefits of rubber truck bed lining and high structural strength steel."
The expansion project, called El Teniente New Mine Level, is expected extend the life of the world's largest underground copper mine by 50 years.
Metso will deliver primary gyratory crushing equipment with apron feeders and conveyer belts as well as related services.
Most of the equipment deliveries are scheduled for 2021, and services will be carried out between 2022 and 2023. The first stage is expected to begin operations in 2023.
The full expansion will allow El Teniente to maintain the current annual output of 450,000 tonnes of refined copper.