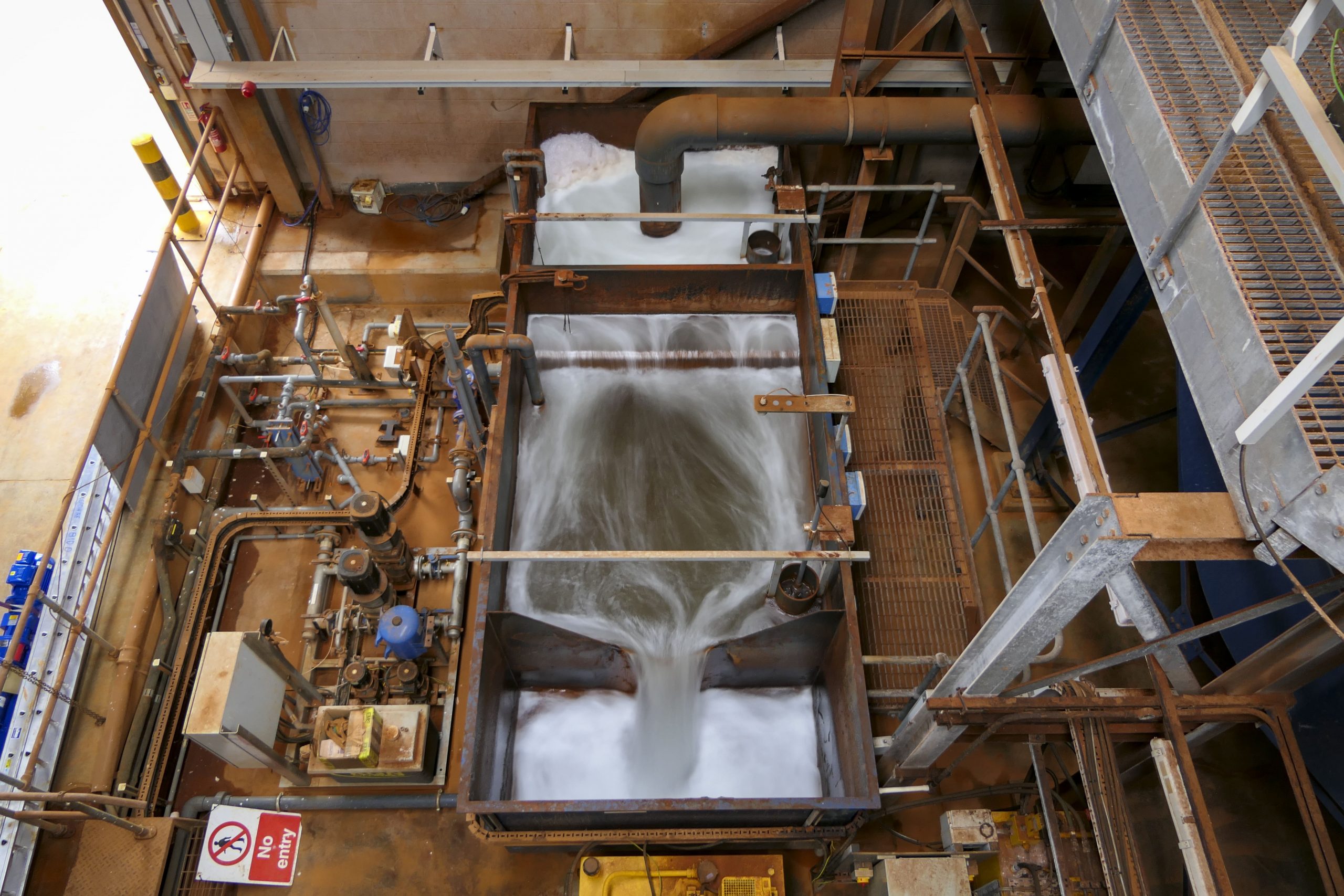 One-quarter of the UK's population lives above abandoned coal mines. These mines are warmed by natural geothermal processes, and where the mines have been flooded, mine water and geothermal heating are being considered as a source of low carbon energy to provide heat to the buildings above.
The British Geological Survey (BGS) and the Coal Authority, the agency responsible for rehabilitating former coal mines, have released an interactive map, showing where these former coal mines are, and how much temperatures rise with the depth of the mine. The mapping tool will be available for use by developers, planners, and researchers to identify further opportunities to use mine water as a sustainable heat source.
It's the first time this data has been put together and made available, and the tool could illustrate the feasibility of mine water as an environmentally responsible heat source. Pilot projects have already been approved, with Seaham Garden Village, near Newcastle in the North East of England, set to be the site of 750 homes that will use extracted mine water for heat.
"This has been a very exciting piece of work," BGS geoscientist and leader of the mapping project Gareth Farr said. "It's the first time we have been able to visualise the temperature of Britain's coalfields. We have found records of heat temperatures going back more than 100 years and compared them to temperatures in the mines now, and found them to be quite similar. This is a clear indication that geothermal processes that create this heat will be here for a long time to come."
The UK government has a target of increasing the number of homes on heat networks from 2% up to 18% by 2050. Geothermal energy from abandoned coal mines, combined with heat pump technology, could provide a sustainable source of energy for these networks that is both local and inexpensive. Currently, heating homes and businesses accounts for 44% of the energy used in the UK and contributes almost a third of the country's air pollution.
Farr added: "Combined with other layers of data, the maps provide an important groundwork for developers, local authorities and scientists to explore new mine water heating schemes, and we are hopeful they will be of value to inform policy decision making."
The Coal Authority said there is potential for this heating process to kickstart a new renewable industry that would cut carbon emissions, create employment, and potentially attract new investment to former coalfield communities, which have been witness to disadvantage and economic disparity since the UK began closing its coal mines.
In November 2020, the UK published its 10-point plan for a "Green Industrial Revolution", proposals to invest in innovative, clean programs to make the UK a leader in green technologies. In addition to plans to advance offshore wind, advancing nuclear power, and investing in greener buildings, the proposals make space for mine water as a viable form of sustainable energy for homes and businesses.
Head of innovation at the Coal Authority Jeremy Crooks said: "When miners were working in hot, dusty conditions, they would not have known that their efforts and the heat they worked in would one day create a sustainable source of energy for hundreds of years to come.
"We are currently reviewing more than 30 potential heat network opportunities using geothermal mine energy. Seaham Garden Village and Gateshead are the first two such schemes to secure funding from the government's £320 million Heat Network Investment Programme, with others to follow."