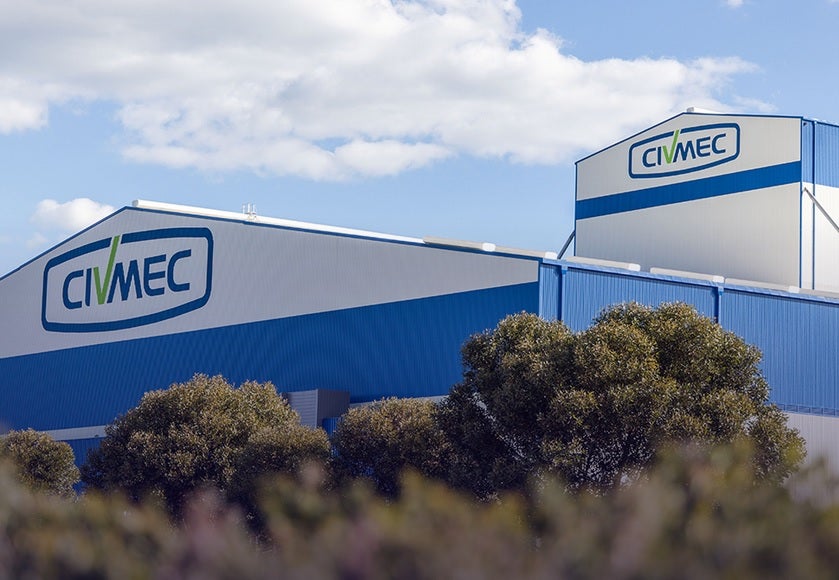 Construction service provider Civmec has secured a contract worth more than A$330m ($228.4m) to support the development of Rio Tinto's $2bn Western Range iron ore project in the Pilbara region of Western Australia (WA).
The Western Range project, which is being built by Rio Tintio in partnership with state-owned China Baowu Steel Group, is planned for completion in the first half of fiscal 2025.
Under the contract, Civmec will complete a vertical package of work using most of its in-house capabilities.
The firm will also undertake heavy engineering requirements for the structural and platework fabrication, as well as assemble modules for transportation to the site.    
Furthermore, Civmec will deliver detailed earthworks, civil and concrete components in addition to structural, mechanical, piping (SMP), and electrical and instrumentation (E&I) installation.  
The construction services provider will undertake engineering work for the project from its Henderson facility in Western Australia. It plans to immediately start off-site work for the project.
Civmec CEO Patrick Tallon said: "We are very pleased to be awarded the Western Range project, which further enhances our long-standing relationship with Rio Tinto.
"The fact that we will be utilising our manufacturing facilities to supply our construction site teams, across several disciples, strongly aligns with our business model to provide multi-disciplined solutions for our clients. This allows us to start the new year with an order book in excess of A$1.150 billion."
The Western Range iron ore project includes greenfields and brownfields scope.
It involves the construction of a new run of mine (RoM) pad, overland conveying circuit and modifications to the Coarse Ore Stockpile (COS), primary crushing facility, and downstream conveying system.
With a yearly iron ore production capacity of 25 million tons, the Western Range project is expected to support around 1,600 jobs. Production is planned to start in 2025.