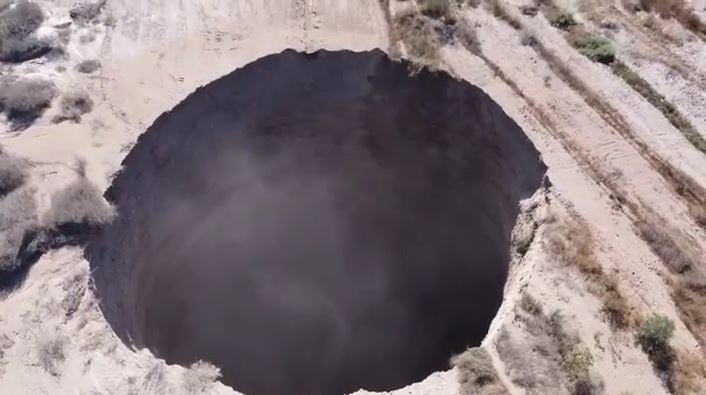 Authorities in Chile have issued warning of more collapse of area around Lundin Mining's Alcaparrosa copper mine, where a sinkhole emerged last month.
The mine's owners and Chilean government agencies are assessing the cause of the sinkhole, which appeared in late July 2022 and measures 36.5m in diameter.
The Committee for Disaster Risk Management of the Atacama Region said that a security perimeter has been set up at the mine, which is located in the commune of Tierra Amarilla, Atacama Region.
The move comes on heels of information presented by the Chile's National Geology and Mining Service (Sernageomin), which determined a 'high-danger zone' for the generation of subsidence and/or cracks, in the mine's surroundings area.
The emergency office said that access to the said zone is barred until technical studies warrant it, in order to avoid potential risk to lives.
The Alcaparrosa mine forms part of the Ojos del Salado operation located within the Candelaria Copper Mining Complex, which is indirectly owned by Lundin (80%) and Sumitomo (20%).
Earlier this month, Chile's National Geology and Mining Service (Sernageomin) issued sanctions against Candelaria, which operates the Candelaria complex.
The government claimed that overexploitation of the deposit has resulted in occurrence of sinkhole at the mine.
However, a senior executive of the company told Reuters that additional studies are required to determine the cause of the sinkhole.
As per Lundin, the Alcaparrosa mine represents about 5% of the total annual ore processing capacity of the Candelaria complex.