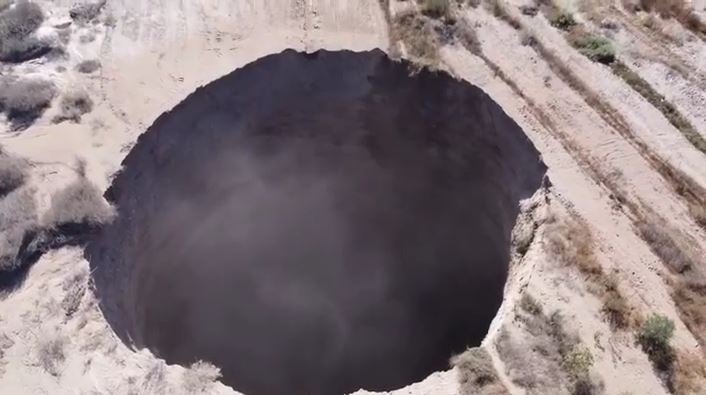 Chile's National Geology and Mining Service (Sernageomin) has issued orders to temporarily suspend activities at Lundin Mining's copper mine due to increasing size of the nearby sinkhole, reported Mining.com.
Emerged on 30 July 2022 above the underground operation at the Alcaparrosa copper mine, the sinkhole is 200m-deep and 50m in diameter.
Mining.com cited Sernageomin as saying in a statement on social media that the decision to close the mine was made over safety concerns of the nearby Tierra Amarilla community.
The decision also supports the investigation work being carried out by experts to assess the causes of the sinkhole.
The National Geology and Mining Service staff carried out assessment of possible water leaks in different galleries at the Alcaparrosa mine over the weekend.
Subsequently, Sernageomin determined that the situation was under control due to the installation of water pumps.
Sernageomin said: "In the next few days, we will be working on assessing the state of the mine's chambers, particularly the one located underneath the sinkhole, which is thought to be overexploited."
The Alcaparrosa forms part of the Ojos del Salado operation located within the Candelaria Copper Mining Complex.
Sernageomin also issued sanctions against Candelaria, which operates the Candelaria complex, which is indirectly owned by Lundin (80%) and Sumitomo (20%).
The Alcaparrosa mine accounts for 5% to the Candelaria Copper Mining Complex's overall annual ore processing capacity, according to Lundin.