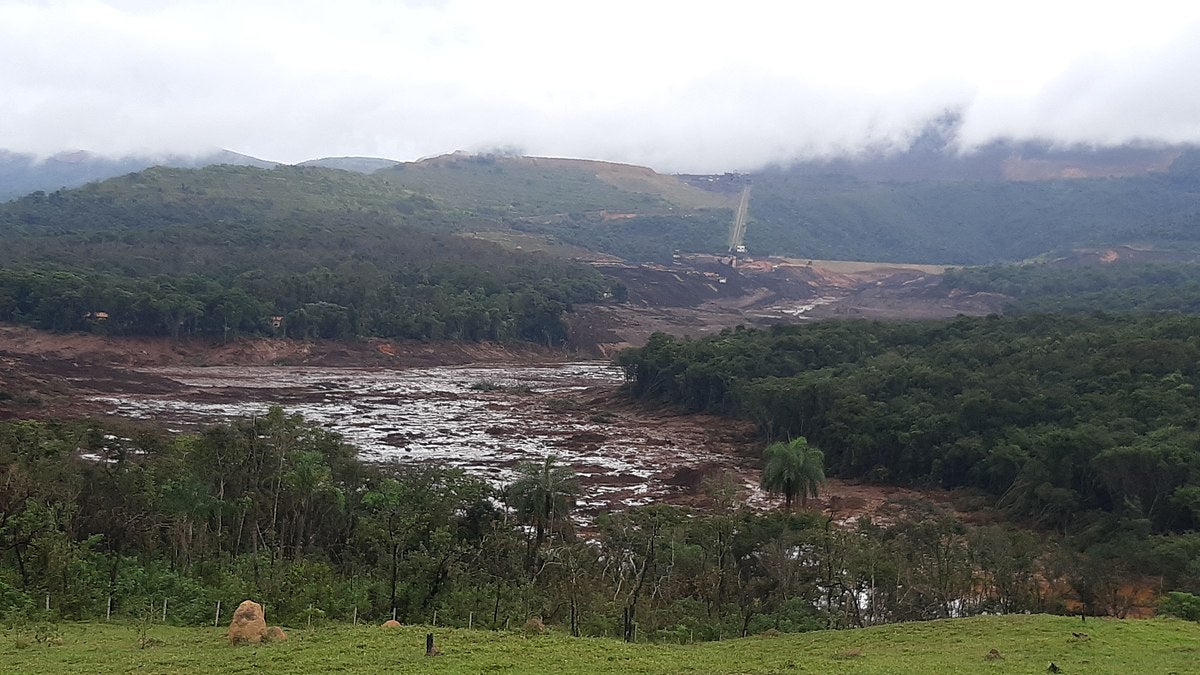 Brazilian miner Vale was aware that the dam at its Brumadinho mine in the Minas Gerais region had a heightened risk of collapse as early as last October, according to an internal report seen by Reuters. The dam ruptured on 25 January killing at least 165 people, with many more still missing.
Reuters has now reported that the previously unseen document entitled "Geotechnical Risk Management Results" placed the dam within the "attention zone." As such, it suggests that "all prevention and mitigation controls" should be applied.
The document is the first evidence that Vale, the world's biggest iron ore miner, had any concerns about the safety of the dam. The company had previous stated that an independent audit by German firm TÜV SÜD had declared that the dam met legal requirements when undertaken last September. The audit did however suggest 17 improvements, all of which Vale says have been implemented.
"There is no known report, audit or study with any mention of an imminent risk of collapse at Dam 1 in the Córrego do Feijão mine in Brumadinho," Vale said in a statement.
"To the contrary, the dam had all its certificates of safety and stability attested to by local and foreign specialists."
However, the report seen by Reuters puts the chance that the dam could collapse at one in 5,000. Under company guidelines, this is twice the maximum risk level allowed. It suggests that the collapse of the dam could cost Vale as much as $1.5bn (£1.2bn) and take more than a hundred lives.
Of the 57 other dams covered in the report, a further nine have been listed as being in the "attention zone."
The cause of the dam collapse is still unclear, although some experts have suggested that liquefaction may be to blame. This could potentially be supported by the report, which lists static liquefaction and internal erosion as the most likely cause of failure.
Vale has acknowledged the existence of the report.