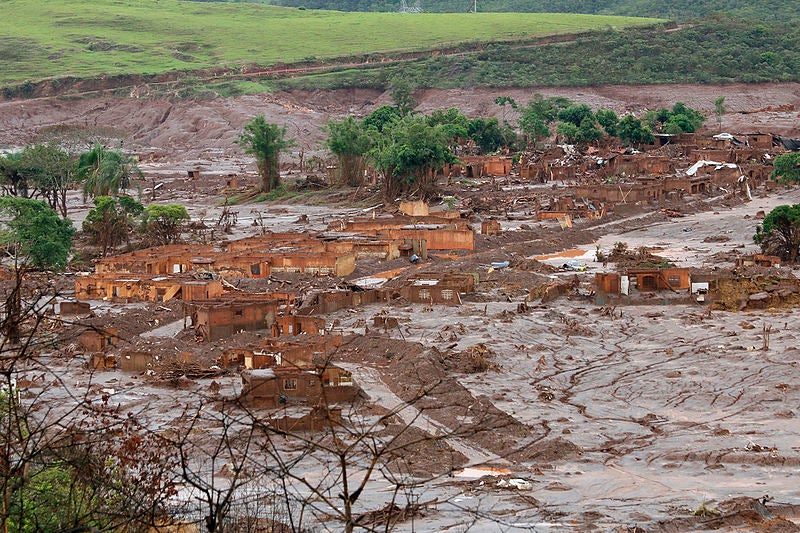 A British court has found BHP "woefully negligent" over structural weaknesses of its Fundão dam in Brazil ahead of the facility's collapse in 2015, which released 55 million cubic metres of iron ore tailings into the local environment and killed 19 people.
In the aftermath of the accident, which was one of the most damaging in Brazilian history, over 200,000 Brazilians, alongside local governments, utility companies, indigenous groups and the Catholic Church, raised a group action lawsuit against BHP, the dam's co-owner with Vale.
Law firm SPG Law led the suit, suing the company for $5bn in what it calls "the largest claim in UK legal history." The firm brought the case to Liverpool's Exchange Chambers in the UK so it can press for a larger settlement from BHP, and as it believes the British court will reach a verdict faster than one in Brazil.
"BHP knew of the risks surrounding the Fundão dam," said SPG partner Tom Goodhead. "The repeated warnings and recommendations of dam safety experts were acted upon too slowly, or sidestepped entirely.
"Driven by concern for declining revenues amidst the falling market price of iron ore, the company took risks, increased production and turned a blind eye to dangers that ultimately claimed lives and destroyed communities."
The SPG claim describes a number of failures on BHP's part, including an awareness of escalating safety concerns regarding the dam's security and a refusal to act on recommendations made by independent auditors and safety experts. The company is also accused of prioritizing profit over ensuring both human and environmental safety, increasing industrial output despite warnings that the dam's tailings facilities were incapable of storing increased levels of waste.
"BHP was woefully negligent in its duty of care and the damages sought are entirely commensurate with the devastation the company has wrought upon the people of Minas Gerais, Espirito Santo and Brazil," said Goodhead.
The suit is the latest legal battle for BHP, which has faced a number of cases recently including a suit filed by its own investors, who wanted to recover losses incurred following collapses in the company's share price. Not including the SPG case, BHP has faced suits worth more than $50bn in the wake of the disaster.
The court will release the full claim document on Tuesday afternoon.