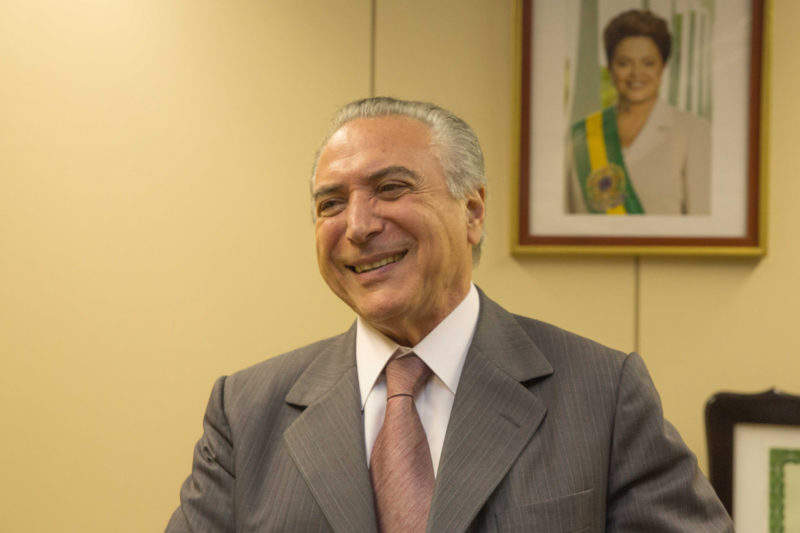 Brazilian President Michel Temer has announced two changes to the country's mining regulations covering finance and the environment, which are the first amendments to the regulations introduced in 1968.
While Brazil's mining code, enacted in 1967, has been amended multiple times, up until now the regulations had remained unchanged since their inception.
Last year, Temer attempted to enact a new mining law that would have opened up more than one million acres of protected land for development, but the bill was opposed by environmental groups and fizzled out when Brazil's Congress failed to approve or reject it after 120 days of debate.
These two new decrees are reinterpretations of the 50-year-old regulations, according to Attorney Adriano Trindade. "The update of the regulations will help filling in some gaps that cause uncertainties to the industry and to the mining agency," Trindade told Mining.com.
The first decree enables mining titles to be used as guarantees in financial transactions, which is anticipated to encourage investment in the sector and allow miners to continue exploring for minerals while a production licence approval is pending.
The second places stricter environmental rules on mine operators, making them responsible for rehabilitating areas damaged by their operations. The new law will also make it easier to enforce mine closures.
The decrees follow a law passed by Congress on the collection and redistribution of mining royalties, which benefitted the Maranhao, Rio de Janeiro and Espirito Santo states, which transport large quantities of minerals from the interior of the country.
In a signing ceremony at the presidential palace, Temer said: "What we are announcing today reflects the best practices internationally in mining. We want mining that is increasingly competitive, innovative and sustainable."
Brazil has suffered a number of mine accidents in recent years, including a disaster at the Samarco iron ore mine in 2015 that killed 19 people.