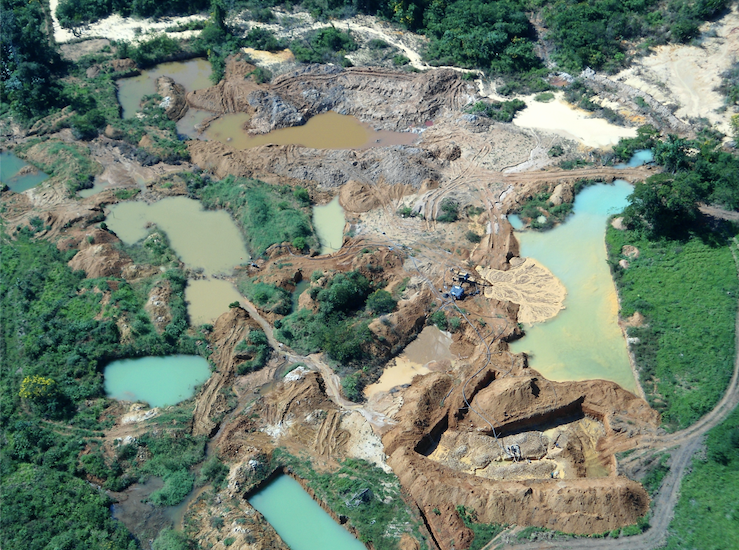 The infant mortality rate among Brazil's Yanomami indigenous tribe has been linked to legal and illegal mining activities in the Amazon rainforest.
The Yanomami health district has recorded almost 80 deaths per 1,000 live births, according to Brazil's Health Ministry data reported by the Guardian. Infant mortality has gone up by 16% since 2022, seven times more than Brazil's average.  
As mining activity expands in Yanomami, Brazil's largest indigenous reservation, there has been a rise in malaria and deaths due to mercury contamination. In 2022 alone, malaria affected 4,687 people, the highest number in a decade. Further, gold miners use mercury to separate gold from mud, due to which rivers in the Yanomami territory contain mercury levels 8,600% higher than what is considered safe.  
Earlier in 2023, the Lula government declared a medical emergency, citing an increase in mercury poisoning and preventable diseases in the community. The authorities concluded that gold miners in the region not only pollute natural resources and affect agriculture but also bring diseases that the indigenous population has not been previously exposed to. Moreover, mercury poisoning is known to cause birth defects and neurological disabilities in newborns.
While the indigenous people have long been campaigning for legal recognition of their land, the latest crisis began in 2019, fuelled by the rising price of gold in international markets. Brazilian gold is mainly imported to India, Canada, Switzerland, the UAE and the UK. However, more than half of Brazil's exports are estimated to be mined illegally.  
According to satellite data reported by the New York Times, the area illegally mined for gold quadrupled under Brazil's former President Jair Bolsonaro's government. After coming to power in 2018, Bolsonaro cut staffing and funding for agencies responsible for forest protection.  
As of February 2023, more than 20,000 illegal miners were known to occupy the Yanomami territory of just 28,000 indigenous people.
Fraught with a supply chain that spurred a humanitarian crisis, Brazil's Supreme Court in April 2023 ordered a crackdown on illegal gold mining by replacing the previous loopholes that obscured the origin of the gold produced. The panel mandated the new Lula government to adopt a framework where gold could be purchased only with electronic tax invoices.