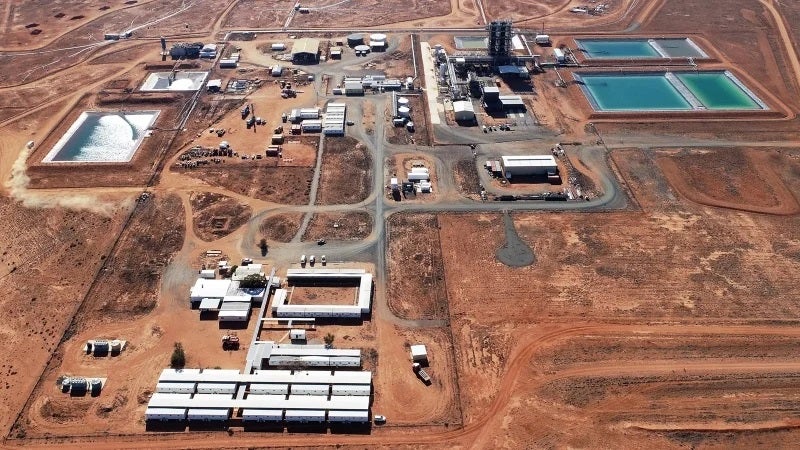 Boss Energy has reached a final investment decision (FID) for the development of the planned Honeymoon Uranium Project located 80km north-west of Broken Hill, South Australia.
Estimated to cost A$113m, the project is planned to be commissioned in the December quarter of 2023. It will have an annual production rate of 2.45Mlb of uranium oxide (U₃O₈).
Australia-based Boss now plans to expedite the engineering, procurement and construction of the project, which has the potential to extend beyond the initial mine life of 11 years through near mine satellite deposits.
Boss managing director Duncan Craib said: "This final investment decision puts Boss firmly on track to be Australia's next uranium producer.
"We are fully funded with no debt, fully-permitted and extensive infrastructure in place. Our front-end engineering studies are completed and we are ready to order key equipment and start construction immediately.
"This puts us in an extremely strong negotiating position with utilities and ensures we can capitalise on the looming uranium supply deficit."
In March 2022, Boss announced $90.5m in capital raising to support the revival of the Honeymoon project.
The uranium mine was placed under care and maintenance in early 2014 due to low commodity prices and perceived technical issues.
According to estimates, the mine would generate more than A$492m in pre-tax cash flow during its operational life.
The Honeymoon project covers two main resource areas, including the Eastern Region comprising the Honeymoon Restart Area (ML6109, EL6081 and EL5621); and the Western Region (EL6020, EL5623 and EL5622), which comprises the Gould's Dam deposit.
Boss purchased the mine from Uranium One in December 2015.