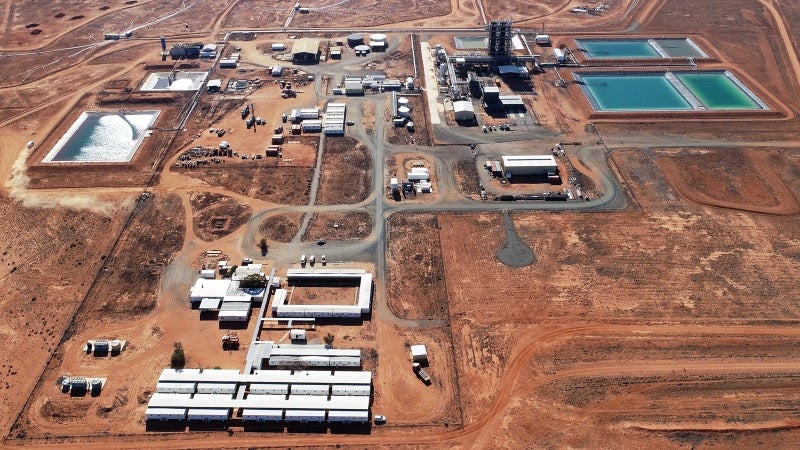 Australia-based Boss Energy has launched $90.5m (A$125m) in capital raising to fund the revival of the Honeymoon uranium project located 80km north-west of Broken Hill, South Australia.
The equity raising comprises share placement in two tranches to raise up to $86.8m (A$120m), before costs, as well as a share purchase plan (SPP) to raise up to $3.6m (A$5m).
Both the SPP and placement are priced at $1.55 (A$2.15) for each share.
The first tranche of the share placement will comprise 42.8 million shares to raise $66.6m (A$92.1m) under Boss Energy's existing placement capacity.
Subject to shareholder approval at a general meeting scheduled for next month, the second tranche of the placement will comprise a further 13 million shares to raise $20.2m (A$27.9m).
Under the share purchase plan, eligible shareholders of Boss Energy will be offered to subscribe for new shares in the company, worth up to A$20,000.
The SPP is planned to open on 25 March with closure scheduled on 7 April 2022.
Boss managing director Duncan Craib said: "The capital raising will ensure Boss is funded through to the start of production at Honeymoon.
"We have deliberately structured our funding to maintain a highly conservative and robust balance sheet with no debt, A$135m of net cash and an additional A$100m contingency from our existing strategic uranium inventory.
"Boss anticipates that committing to long-term contracts in the current rising uranium price environment would adversely impact the long-term upside potential of Boss and we intend to wait for further increases in contract prices before making any offtake commitments."
Based on a 2020 feasibility study, the Honeymoon project is estimated to require $63.2m to restart operations.
The uranium mine was placed under care and maintenance in early 2014 due to low commodity prices. It was estimated that the mine would generate more than A$492m as pre-tax cash flow during its 12 years of operational life.
Craib added: "With the uranium markets continuing recovery, Boss to be funded and Honeymoon having a unique short timeframe to production with all permits in place, Boss will be perfectly positioned to become the uranium producer of choice for investors and customers alike."