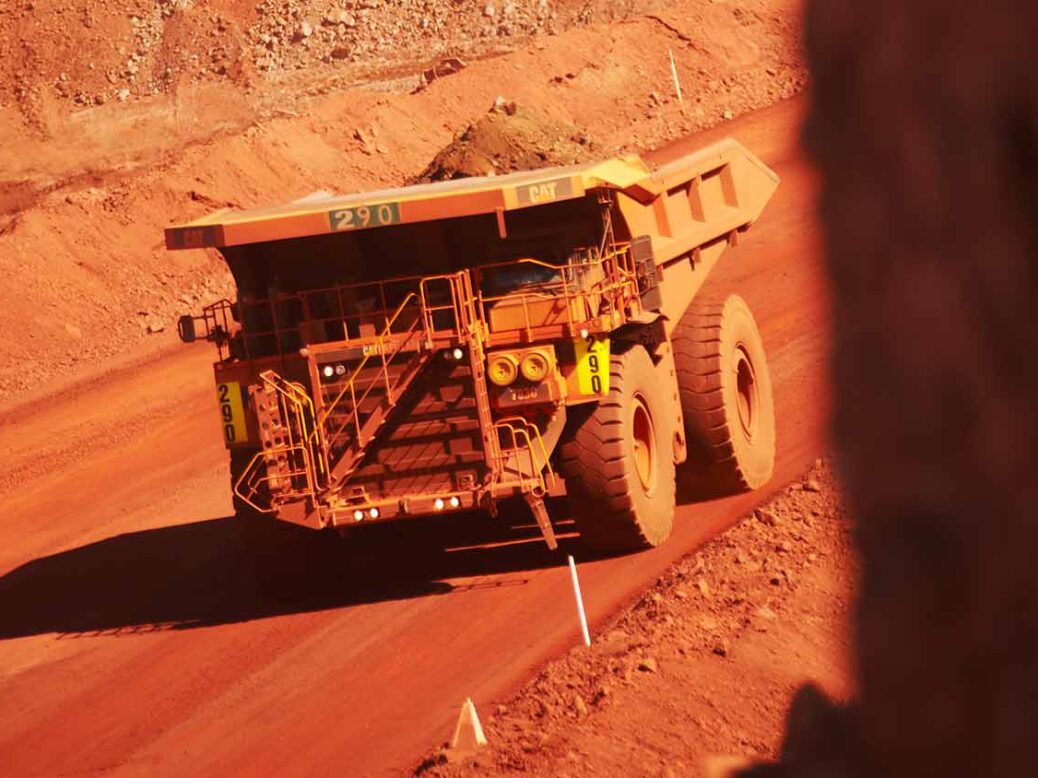 BHP has restructured its portfolio as it reported a rise in profit in the year to the end of June 2021, driven by higher prices of iron ore and copper.
The company's attributable profit for the 2021 financial year stood at $11.3bn, marking a 42% increase compared with $7.95bn a year ago.
This includes a significant loss of $5.8bn, mostly related to the impairments of the miner's potash and energy coal assets, as well as the impact of the Samarco dam failure.
The firm's underlying attributable profit soared 88% year-on-year to $17.1bn, due to higher commodity prices.
Profit from operations climbed 80% to $25.9bn from $14.4bn, reflecting reduced fuel and energy costs among others.
Underlying earnings before interest, taxes, depreciation and amortisation (EBITDA) in the 12 months to June 2021 soared 64% to $37.4bn.
In addition to generating free cash flow of $19.4bn, the firm strengthened its balance sheet by reducing net debt to $4.1bn from $12.04bn a year ago.
The firm has announced a final dividend of $2 per share. This brings its full-year dividends to $15.2bn.
Additionally, BHP announced plans to make its operations simpler by unifying its corporate structure to a single primary listing on the Australian Securities Exchange (ASX).
The firm currently operates as a dual-listed company. It has two parent entities, both holding primary listings, notably BHP Group Limited (BHP Ltd) in Australia and BHP Group Plc (BHP Plc) in the UK.
Furthermore, the company is pursuing the sale of its oil and gas business to Woodside Petroleum and has approved a $5.1bn investment for the Jansen Stage 1 (Jansen S1) potash project in Canada.
BHP chair Ken MacKenzie: "Our plans announced today will better enable BHP to pursue opportunities in new and existing markets and create value and returns over generations."
Free Report
Identify the trends of tomorrow using filings sentiment analysis
Business sentiment continues to improve, showing a clear recovery since the onset of COVID-19. Sentiment in 2021 was up by 8% compared to 2020. Industrials had the highest sequential filings sentiment growth in Q3 2021. Optimism around digital themes and general outlook drove the positive trend in overall business sentiment. GlobalData's Filing Analytics Annual Report 2021 on Industrials provides insights into sentiment and mention trends for companies, geographies, and themes. Get real-time analysis of:
Quarterly & annual reports
Earnings call transcripts
IPO filings
Events presentations
ESG filing trends
Understand the overall outlook for ADS, Construction, Mining, Oil & Gas, Power and Automotive, and spot the topics and themes that will be most impactful in the next few years. Download the full report to understand what to expect and how to align your business for success.
by GlobalData