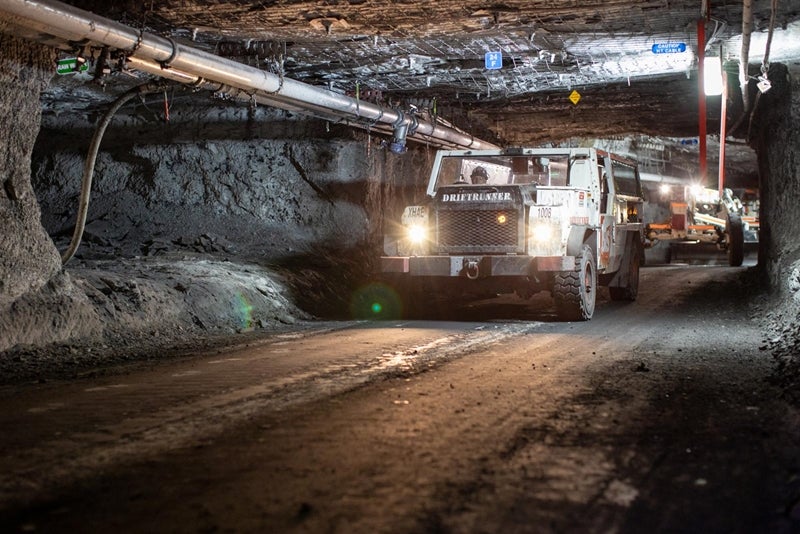 Anglo American has reported its first longwall shear of steelmaking metallurgical coal at the Aquila mine in Australia, during the final stages of the project construction and commissioning.
Located near Middlemount in Central Queensland, the Aquila metallurgical coal mine is being developed with a $162m (A$226m) investment.
The project would result in a seven-year extension to Anglo American's underground operations at the Capcoal complex, where the Grasstree site recently reached the end of its mine life.
Anglo American bulk commodities CEO Themba Mkhwanazi said: "This new mine will have a total average annual saleable production of around five million tonnes of premium-quality hard coking coal and benefits from low capital intensity as we are using the existing infrastructure and systems from our adjacent operations.
"Aquila offers us highly attractive returns and margins at conservative long-term consensus prices."
Anglo American metallurgical coal business CEO Tyler Mitchelson said that the Aquila mine makes use of the existing infrastructure at the Capcoal complex and supports around 600 jobs.
Said to be one of Australia's most technologically advanced underground mines, the Aquila mine features two fully remote-capable longwalls.
These longwalls allow the mine to continue operations without downtime and are planned to be operated from a site-based remote operations centre.
The Capcoal complex includes Capcoal Open Cut Mine, Grasstree Mine, Aquila Mine, the Coal Handling and Preparation Plant and associated infrastructure.
Anglo American owns a 70% stake in the Aquila Mine while the remaining 30% interest is held by Mitsui.
Recently, Anglo American Platinum signed a deal to sell a 50% stake in pool-and-share agreements (PSA) related to two South African mines to Sibanye-Stillwater.