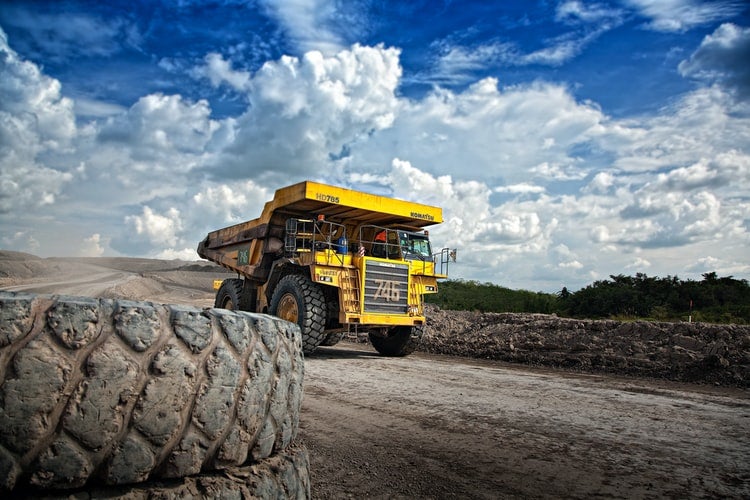 Russian miner  ALROSA has launched a project to convert its vehicles from gasoline and diesel to natural gas to cut greenhouse gas emissions and boost economic efficiency. In a press release , the company stated: "ALROSA has embraced a responsible approach to the global issue of climate change and is now making every effort to deploy energy-efficient and resource-saving technologies that will reduce the carbon footprint of its mining and production operations".
The company is one of the industry leaders in the diamond mining sector and has made a concerted effort to integrate strategic sustainability within its business model over the past 20  years.
In 2015, ALROSA began switching some of its vehicles from diesel and petrol sources to compressed natural gas . This most recent announcement has set out an expansion on this project, converting a further 166 vehicles, adding to the over 300 already in operation, which represents a 37% share of their entire fleet.
These efforts are part of the miner's broader efforts to improve energy efficiency and mitigate environmental damage. The project has already allowed for cuts in greenhouse emissions in CO2 equivalent, with an average decrease of 13% per 1km  across the fleet (compared with gasoline and diesel-powered vehicles).
At the Mirny and Aikhal production sites, automobile gas-filling compressor plants have been put into operation, making it possible to fuel more than 1,000 vehicles.
According to the company's estimates, the upscale of this innovative project will, by 2024, receive investments exceeding RUB650 million ($8.81m), according to the company's estimates. This points towards ALROSA having a majority share of vehicles run by compressed gas in the near future, demonstrating a clear intention to adhere to the sustainability goals set out in their corporate strategy.
In doing so, ALROSA is well on its way to achieving its 2021–2025 Sustainability Programme. As part of this program, ALROSA has committed to achieving 24 ambitions themed to deliver five strategic pillars, set 52 qualitative and quantitative targets, and developed an action plan for their implementation.
Polina  Anisimova, the chief ecologist at ALROSA, has stated that to achieve the goal of "consistently reducing our greenhouse gas emissions and introduce climate risk management techniques over the next five years, we need to carry out a number of projects and adopt modern technical and technological solutions. In this context, the transition from gasoline and diesel to natural gas is among our most important initiatives."