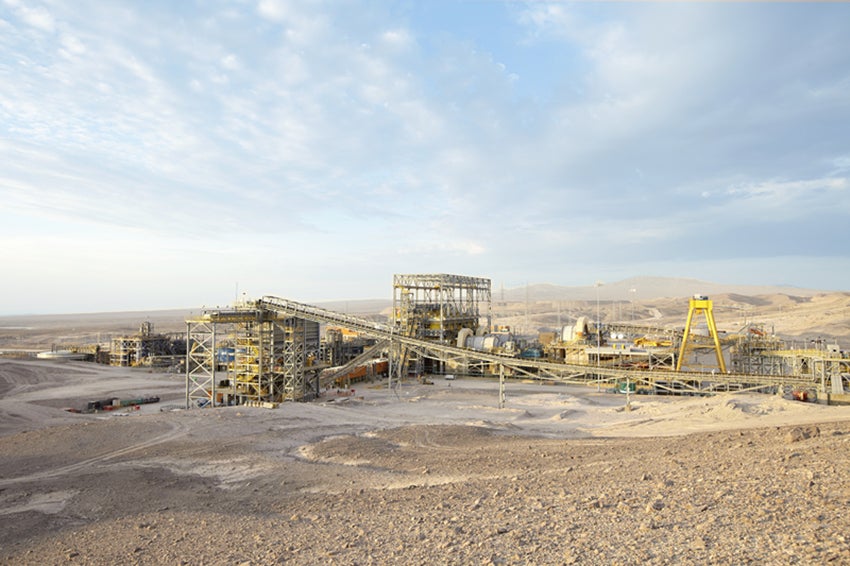 Swiss technology firm ABB has launched its MineOptimize portfolio, a network of smart products including predictive software and remote operating services, which aims to improve safety and efficiency in the mining industry.
The company describes the system as "a suite of digitally connected products, services and solutions" that uses a mining database built over the last 60 years to optimise various elements of the mining process. ABB says the system can be used to aid in the planning and construction of facilities, and in the remote operation of individual mining machines, to improve efficiency in mining.
"Optimisation of mining and mineral processing operations in order to improve productivity, reduce downtime and protect workforce and the environment is essential and an important factor in being competitive in the market," said Martin Knabenhaus, head of project management at ABB's process industries business unit.
The system also has significant potential for enhancing operational safety; improving the efficiency of mining operations could limit the number of operations that need to take place, in turn reducing the number of potentially dangerous situations employees are exposed to.
Optimising processes also reduces the impact of wear and tear on machines, making it less likely they will malfunction, and potentially injure an operator. This is particularly important for operations involving vehicles and powered belts, where wear and tear is common, and has historically contributed significantly to accidents. In 2018, 15 of the 27 fatalities recorded at US mining operations involved a vehicle or powered belt, according to the Mine Safety and Health Administration.
ABB added that it will work with other companies on collaborative projects to deliver analytics for conveyor belts and grinding and hoisting processes in particular, further improving the operational and safety performance of mines in these areas in the future.
The company plans to develop the system throughout 2019 by using MineOptimize to power an all-electric mine, demonstrating the effectiveness of the system on a large scale, and gathering new data for further analysis, and producing controls to "reinvent mining automation".
The system is the latest in a number of smart technologies developed to improve efficiency and safety at mine operations. Last month, Inmarsat and Knight Piésold announced a partnership to develop a new tailings dam monitoring solution, in the wake of the Vale tailings dam disaster in Brazil earlier this year.