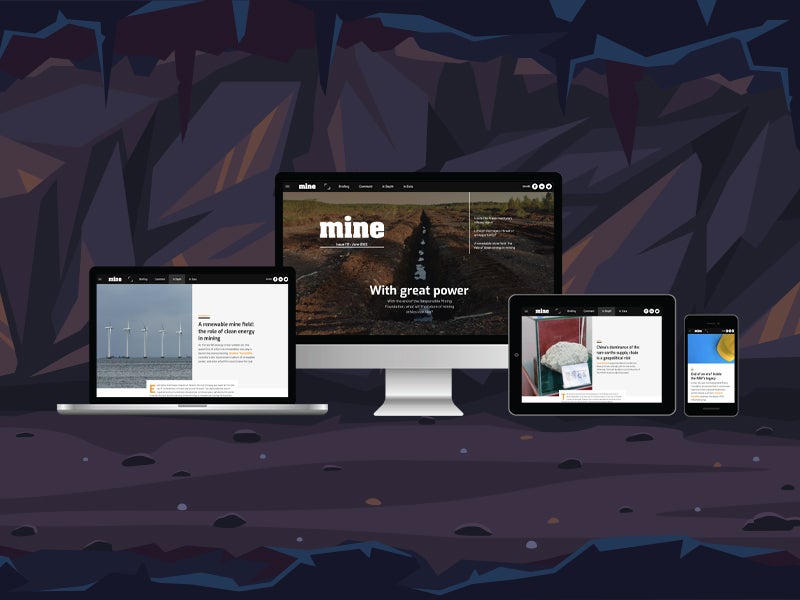 Miners around the world have long touted their adherence to ESG regulation and legislation, but until the last decade few external bodies worked to hold them to account. The Responsible Mining Foundation (RMF) looked to change this, and worked to ensure that miners of all sizes were complying with both their own claims and widely-accepted standards of behaviour, until its closure later this year.
We look at the foundation's decade of work, and ask what the future of mining ethics could hold now that such a vital organisation will wind down its activities.
Elsewhere, we go from Africa to China to ask what the future could hold for these vast mining regions. With the former dogged by allegations of unsuitability as an investment destination, and the latter's reputation in the West tumbling, we ask what can be done to remedy these situations, and what the impacts on the global mining sector could be.
Whether you are on a desktop, tablet, or smartphone, you can read the magazine for free online, and join the conversation on Twitter.
In this issue
End of an era? Inside the RMF's legacy
Earlier this year, the RMF announced that it would cease operations after a decade holding the world's miners to account. Nnamdi Anyadike assesses the legacy of the influential group.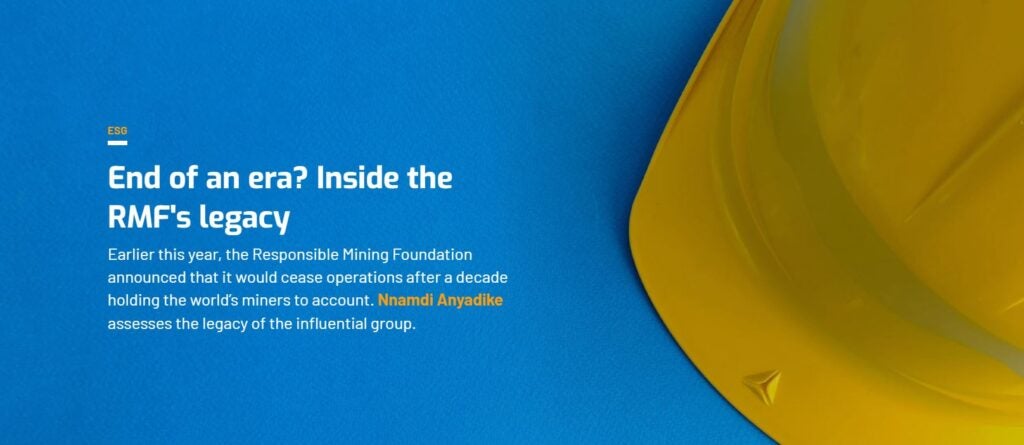 Reputation versus resources: inside the Fraser Institute's mining report
The Fraser Institute's latest report into mining perception has revealed a general disinterest in mining opportunities in Africa, despite the vast mineral resources on offer. JP Casey asks what this means for African mining, and the extent to which such subjective analyses can be trusted.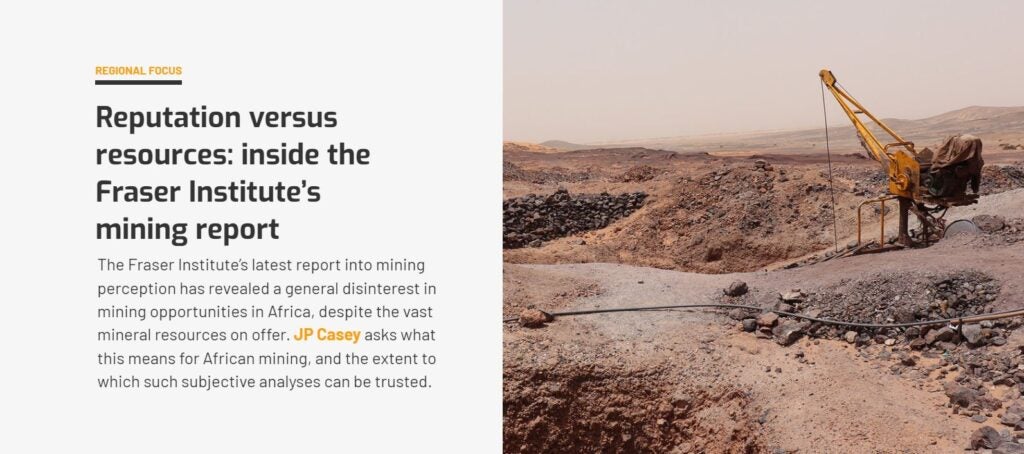 Lithium shortages: threat or an opportunity?
Over the past two years, the price of lithium has risen 13-fold. Zachary Skidmore explores the causes behind the increase and potential challenges to upscaling.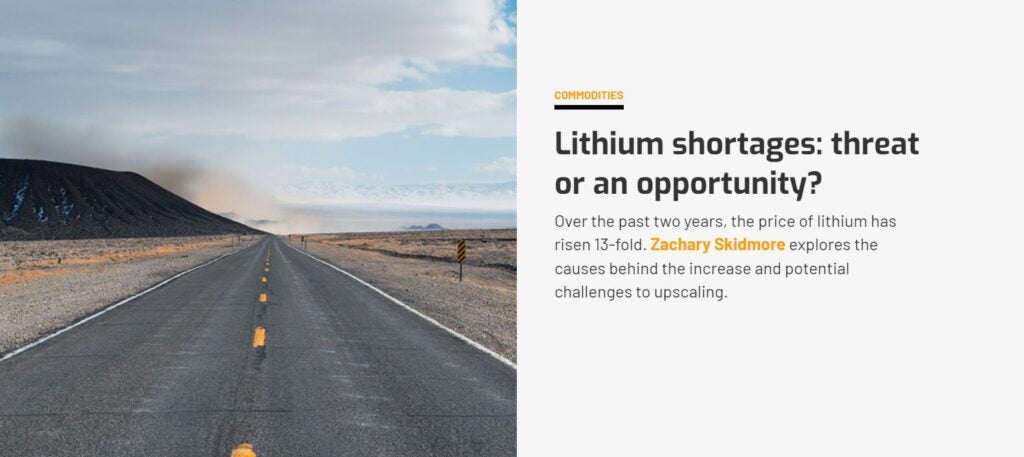 A renewable mine field: the role of clean energy in mining
As the world's energy crisis rumbles on, the questions of what role renewables can play is becoming more pressing. Andrew Tunnicliffe considers the inconsistent nature of renewable power, and asks what this could mean for coal.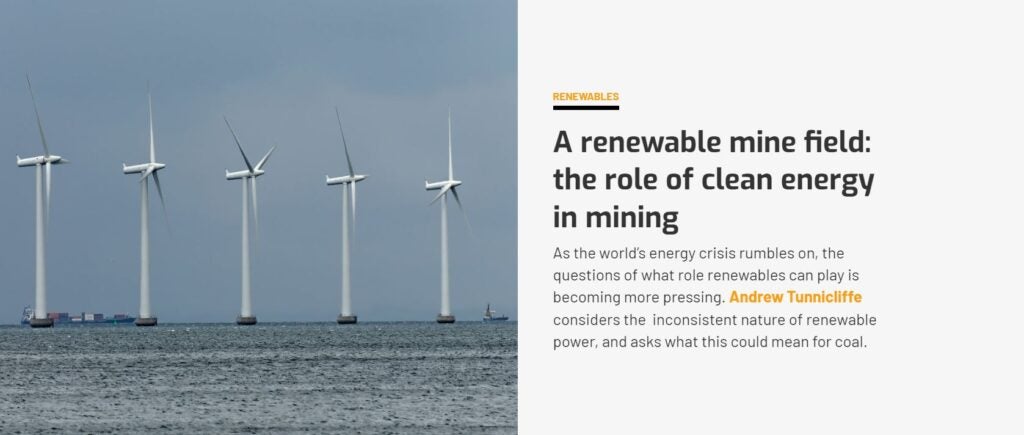 China's dominance of the rare earths supply chain is a geopolitical risk
Jason Mitchell argues the Western world must draw up its own strategic plan for rare earths; otherwise, China will be able to control the price of the metals simply by adjusting supply.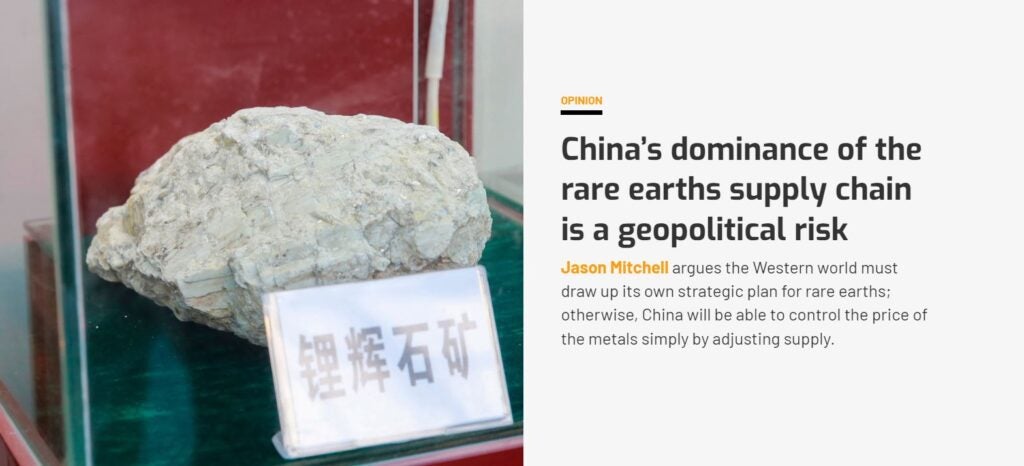 Next issue: safety
While "safety" is a popular buzzword for miners around the world to enthuse about, high-profile accidents, and their fallout, undermine this idea of companies wholly committed to worker safety. Indeed, with the US suing Vale for alleged misinformation ahead of the infamous Brumadinho disaster, there could be geopolitical, not just human, ramifications of safety mismanagement.