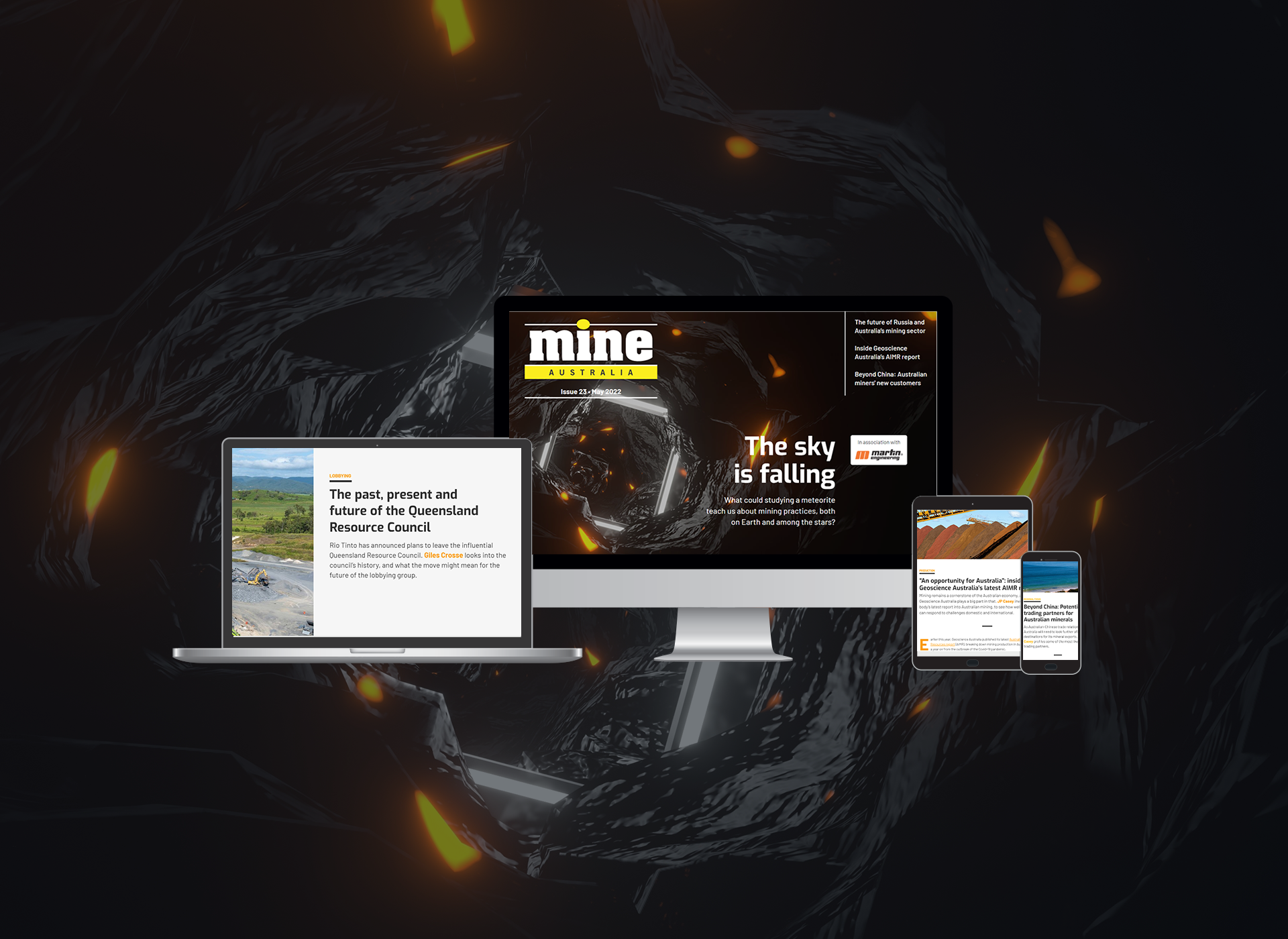 The world's mining companies have all but mastered resource extraction on Earth, but what about mineral deposits among the stars? Space mining has been a pipedream for many years, but comes closer to reality with each passing year, and the fall of a meteorite to Australia could help teach us how best to examine and process minerals from beyond Earth.
We speak to researchers from Curtin University about the meteorite, and how many of the world's most advanced mining processes, such as automation and mineral processing, could be adapted for use on moons, meteorites and asteroids.
Elsewhere, as relations between Australia and China cool, we consider alternative mineral trading partners for the former, with domestic production not likely to decline any time soon. We also consider the future of the QRC, after the stunning news that Rio Tinto plans to leave the influential lobbying group.
In this issue
It came from the sky: drones, machine learning and exploring meteorites for mining
Last year, researchers from Curtin University tracked the fall of a meteorite in Western Australia, using advanced technologies to pinpoint its path and location. Giles Crosse asks which tracking processes were used and whether such techniques could catalyse future mining among the stars.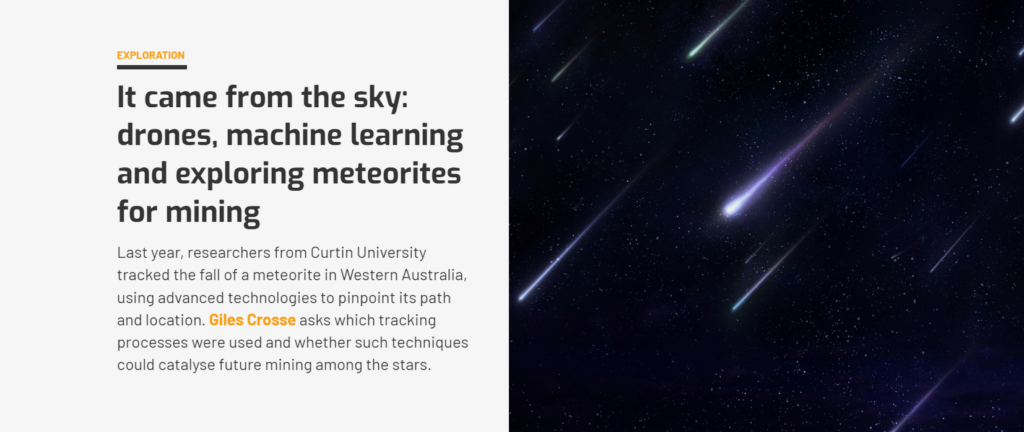 Long-term leave: the future of Russia and Australia's mining sector
Russia's invasion of Ukraine has brought uncertainty to the trading relationship between Australia and Russia, a state of affairs being felt most keenly in the mining arena. Dominic Hale investigates this changing relationship.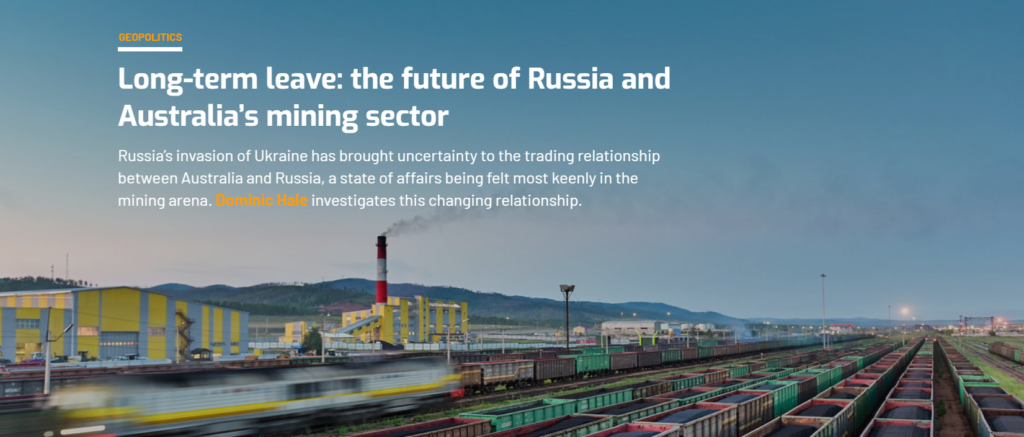 "An opportunity for Australia": inside Geoscience Australia's latest AIMR report
Mining remains a cornerstone of the Australian economy, and Geoscience Australia plays a big part in that. JP Casey investigates the body's latest report into Australian mining, to see how well the sector can respond to challenges domestic and international.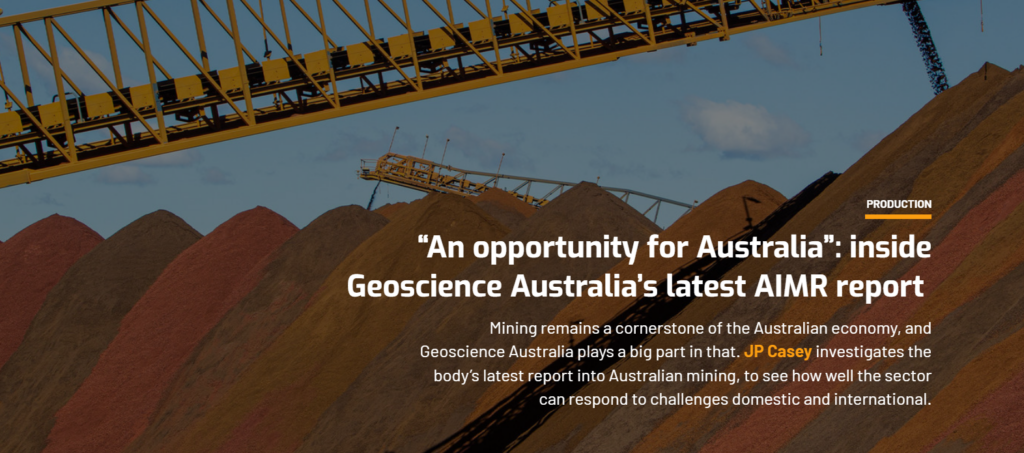 Beyond China: Potential trading partners for Australian minerals
As Australian-Chinese trade relations cool, Australia will need to look further afield for destinations for its mineral exports. JP Casey profiles some of the most likely trading partners.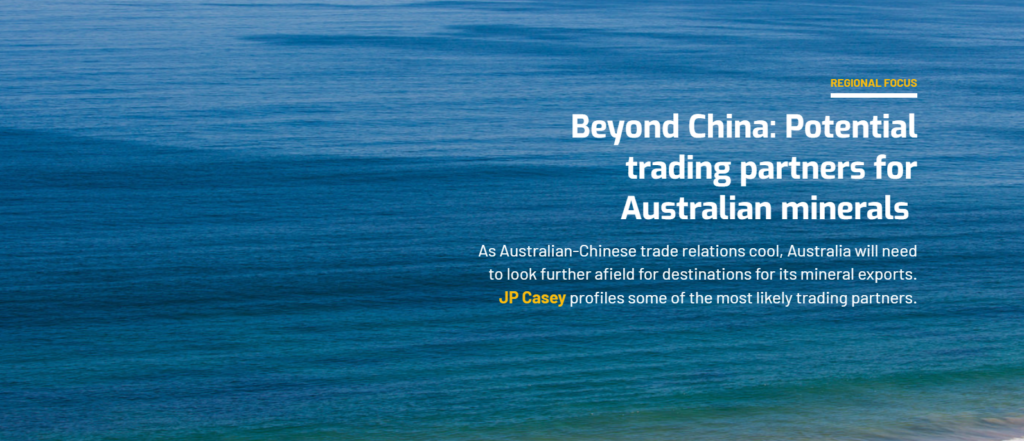 The past, present and future of the Queensland Resource Council
Rio Tinto has announced plans to leave the influential Queensland Resource Council. Giles Crosse looks into the council's history, and what the move might mean for the future of the lobbying group.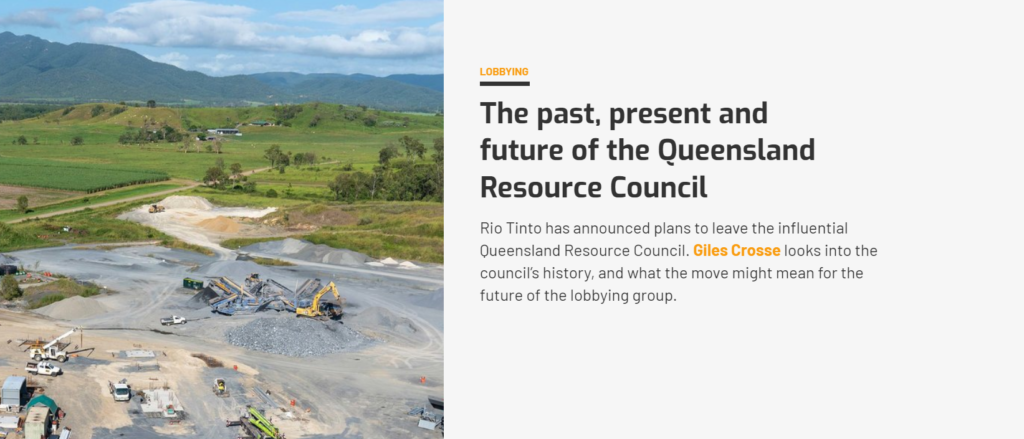 Next issue
Australia is a mining powerhouse, and this legacy of production and profit has generated equally vast stretches of legislation and regulation. Yet with high-profile cases of environmental damage hitting Australian mining in recent years, and the ever-present threat of accidents posing a risk to miners across the sector, is this complex series of laws enough?