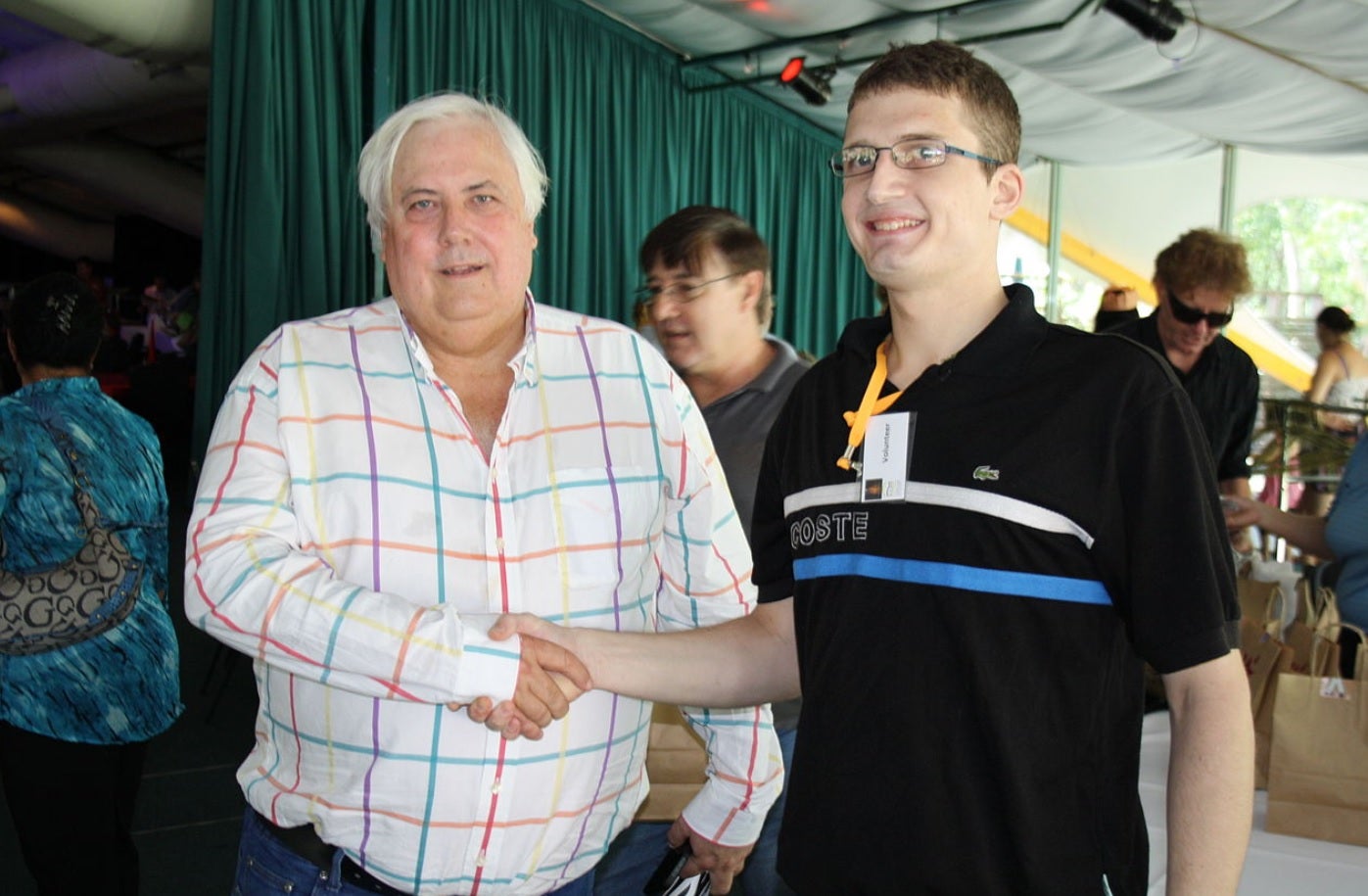 Clive Palmer is an influential figure in Australian mining and politics, and much of this influence comes from his considerable, and perhaps infamous, reputation. On the one hand, he is the owner of Mineralogy, an exploration and development firm whose portfolio includes 160 billion tonnes of magnetite ore, and CITIC Pacific's A$5.8bn Sino Iron Ore project, making him one of the most influential voices in Australian mining. On the other hand, he has spearheaded projects ranging from a recreation of the Titanic to a theme park featuring animatronic dinosaurs, moves which have been considerably less successful.
The mining magnate has also been embroiled in no shortage of legal controversies, most recently involving allegations made by the Australian Securities and Investments Commission (ASIC) that Palmer abused his position at Mineralogy to generate around A$10m in funding for his nascent political party. The plight of Palmer's diverse, and at times bizarre, projects reflects the power of financial success in Australian mining.
Mining millions
Palmer's fortune, and first foray into the public eye, came through mining, with the founding of Mineralogy in 1984. Based in Queensland, the company owns vast tracts of land in the state, including some 100 billion tonnes of coal in the Galilee Basin alone, and has turned these vast reserves into similarly lucrative mining operations. In 2006, the company signed an agreement with Hong Kong's CITIC Pacific for the development of the Sino Iron Project in Queensland. The project will mine up to six billion tonnes of iron ore from the George Palmer Deposit and saw CITIC Pacific pay Mineralogy A$415m, making up the majority of theA$594m in assets the company held in 2018.
Beyond this project, Mineralogy has signed a number of domestic agreements to further develop its reserves. It has sold the rights to mine one billion tonnes of iron ore in the Pilbara region of Western Australia to Australasian Resources, and boasts reported mineral reserves of up to 100 billion tonnes, making it owner of the world's largest undeveloped magnetite resource.
The success of these projects has made Palmer one of the wealthiest people in Australia, with the Australian Financial Review noting in its annual rich list that he was the fifteenth-richest person in Australia in 2019, with a net worth of $4.09bn. This total is particularly impressive considering that Palmer's fortune fell to around half a billion dollars in 2016, seeing him drop to 112th on the Australian Financial Review list, showing that his projects have been financially resilient despite external market challenges.
Political influence
Palmer has used these billions to fund a number of other ventures, most notably a nascent political campaign. His party, the United Australia Party that originally bore his name, was founded in 2013. While three senators were elected to the Western Australian senate from the party in 2014, the project has struggled in more recent years.
The party was de-registered in 2017 following the loss of its last member of the federal parliament in 2016, and was reformed in 2018 to immediate legal trouble. Palmer was charged with fraud following the ASIC investigation into the movement of funds from Mineralogy to the United Australia Party, which also revealed a number of other links between the company and the party. Mineralogy donated A$2m to the firm in September 2020 while staff at six of Palmer's businesses were working on political projects, with their wages described as "in-kind political donations."
Analysts have also raised questions about the purpose of these political manoeuvres, with many suggesting that the party will have little success in October's Queensland elections. Indeed, much of the party's rhetoric has focused on criticising the country's Labor party, as it did in the run-up to the 2019 federal election. Palmer reportedly spent A$60m of his own money to, as he put it, "polarise the election," rather than promote his own party and policies.
While Palmer's party has had limited direct influence on state- and national-level politics, the mining magnate's considerable finances and reputation mean that many of his supporters voted for the Liberal party as their second choice in the 2019 election, helping to deliver a victory for the Liberal Coalition.
"90% of those [second] preferences flowed to the Liberal party and they've won by about 2% so our vote has got them across the line," Palmer told ABC Radio in 2019, highlighting the decisive influence over politics that mining and money can wield.
Weird and wonderful projects
These extra curricular activities have also strayed beyond politics, and into more unusual fields. In 2011, he purchased a resort which would become known as the Hyatt Regency Coolum, and developed a theme park featuring 160 animatronic dinosaurs on the premises. Yet the project has been dogged by controversy, including a fire which destroyed a t-rex and the withdrawal from the PGA Tour, the world's largest professional golf tour, from the resort. The resort has since fallen into disuse, and the dinosaur park abandoned, as Palmer has moved onto other projects.
Despite the ridiculousness of this project, there have been serious consequences for many in the Coolum Beach area in Queensland. The resort is said to have lost 600 jobs following Palmer's purchase and abandonment of the region, and all of the resort's facilities, save for the golf course, have been closed for ongoing renovations since 2015.
Furthermore, in 2014, three men were arrested on allegations of plotting to kidnap an executive of the National Australian Bank on Palmer's orders. While the men, who included a former media advisor of the mining magnate's, were ultimately cleared of all charges in October 2020, the incident will have done little to address suspected links between Palmer and underhanded activity.
Perhaps these diverse projects have a dual role, both to generate further income for Palmer and his business empire, and to distract mainstream attention from many of the legal troubles that underpin his other initiatives. Yet ultimately, his continued relevance in Australian mining, politics, and culture reflects the power of wealth and mineral riches, which continue to beget legitimacy.