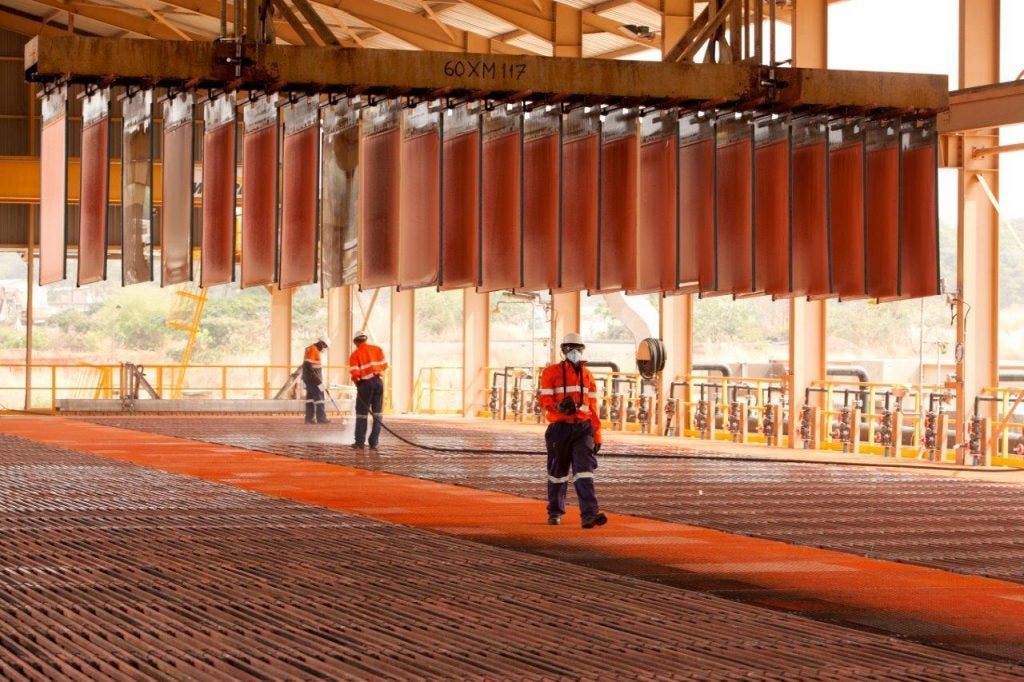 Russian joint venture partners find themselves largely unable to access Australian assets, thanks to the swift implementation of unprecedented far-reaching sanctions undertaken in response to its invasion of Ukraine.
The net result is the emergency brake having been applied to what amounted just weeks before to a profitable trade of minerals between the two countries, and one that was strongly in Australia's favour.
Relatively speaking, this trade is a low volume one, and so Australia's resolute stance, which includes a commitment of $70m in lethal and non-lethal aid to Ukraine, will do nothing on its own to impact the course of the conflict in Eastern Europe. Yet, in nailing its colours to the mast like this, it has now been added to Russia's ever-expanding "unfriendly nation" list. The journey back to resuming normal relations is likely to be drawn out and bumpy.
Immediate impact
Australia's gold mining sector has been immediately impacted by the rapid deterioration in relations with Russia. For example, Wiluna Mining has suspended an arrangement for its Western Australia output to be processed in the far east of Russia at a plant that makes available the pressure oxidation method, perfectly suited to the refractory ore's finely grained properties.
While the ASX-listed junior attempts to strike an upbeat tone regarding the availability of alternative markets for its concentrate, the recent fall in its share price suggests investors do not yet share its confidence.
Additionally, the Perth Mint, which describes itself as "the world's largest producer of newly-mined gold and highest volume refiner in Australasia," has banned the sale or delivery of gold to Russia. In so doing, it has turned away a hugely significant body of customers; most notably, the Russian central bank, which in 2021 was third on the global list, according to the World Gold Council.
March 18t saw Russian oligarch Oleg Deripaska hit with sanctions from the Australian Government bringing immediate uncertainty to Rio Tinto's Gladstone alumina refinery joint venture in Queensland, due to his work with Rusal. Deripasks holds a 44.9% interest in the EN+ Group, in which Rusal is a majority shareholder.
With export bans on alumina and bauxite to Russia and Rio Tinto publicly committed to cutting ties with Rusal, a tangled web of ownership must now be unwoven. Until such time, Rusal is unable to access its share of the spoils, meaning this aluminium behemoth is having to look elsewhere for the raw materials it needs to power its plants.
Risks to other relationships
It comes as no surprise that China is waiting in the wings to pick up the slack, with reports suggesting it has already despatched some 30,000 tons of alumina to Siberia, helping to alleviate the supply shock associated with the loss of one-fifth of Russia's supplies from Australia.
When replicated at scale across a range of supplies, the opportunity for resource-rich China to hold such influence over trading with the world's biggest country is a gift. In China and Russia, commercial realpolitik means that political expediency outranks principle or moral outrage, and so Australia must accept that when the dust settles on the conflict in Ukraine, Russia may neither need nor want immediate re-access to its raw materials.
As a result if Australia, in turn, makes a trade enemy of Russia's new ally, things could become rather uncomfortable. For while Russia's impact on Australia's economy is relatively light, China underpins much of the prosperity Australians have come to take for granted.
China is far and away Australia's largest trading partner, accounting for approximately one-quarter of all trade, with coal and iron ore traditionally of particular significance. The extent of this reliance has been brought into sharp focus in recent years, where in response to Australia's public disapproval of its handling of the Covid-19 outbreak, China imposed punitive tariffs on the likes of barley, timber and seafood and sought new source markets, such as Brazil, for its hard commodity needs.
Gauging public tolerance
Meanwhile, ongoing international efforts supported by Australia to delegitimise and isolate President Putin's regime in Russia may ultimately have financial consequences for ordinary Australians. Unwittingly for them, many Australians' retirement savings are tied up in Russian companies via various superannuation and pension funds, including the biggest, AustralianSuper. Elsewhere, the Australian sovereign wealth fund, the Future Fund, has announced it will divest from Russia.
The knock-on effects of these actions are difficult to predict at present, but one thing is certain: while the Morrison administration appears to be winning the moral argument right now, Australians' current willingness to accept things like higher prices at the pumps may be tested if the hit to their pocket becomes rather more profound than short-term.
And, if this looks like translating to the ballot box, it is likely the tough united international approach against Russia will begin to fracture. In such a situation, sovereign democratic nations may begin to take a more unilateral approach that seeks to preserve moral integrity alongside the need to insulate their own economies against the possibility of existential shock.
A delicate balancing act
Part of the balancing act for Australia is that despite its institutional, political and cultural membership of the "Western hemisphere", it is situated much closer to China, and knows it is wise not to make outright enemies of those nearby that may march to the beat of a different drummer.
If and when the EU, so reliant on Russian gas, comes to feel a pinch on living standards that's too painful to prevent unrest on the streets, the US-led sanctions will likely begin to ease. Under such a scenario, the sales rhetoric would likely be that innocent Russian people are being punished, rather than Putin and his cronies, with an emphasis on the message having got through to him that the West is not to be messed with.
Despite a large-scale shift in focus away from imported fossil fuels to home-grown nuclear and renewable energy, the timeline for this to take effect will be several years, if not decades.
Commodity-rich Australia does not want to find itself frozen out of the action by having aligned itself so vehemently in one direction, only for an about-turn by its allies to see it isolated and exposed for the long-term with little in the way of bargaining power.