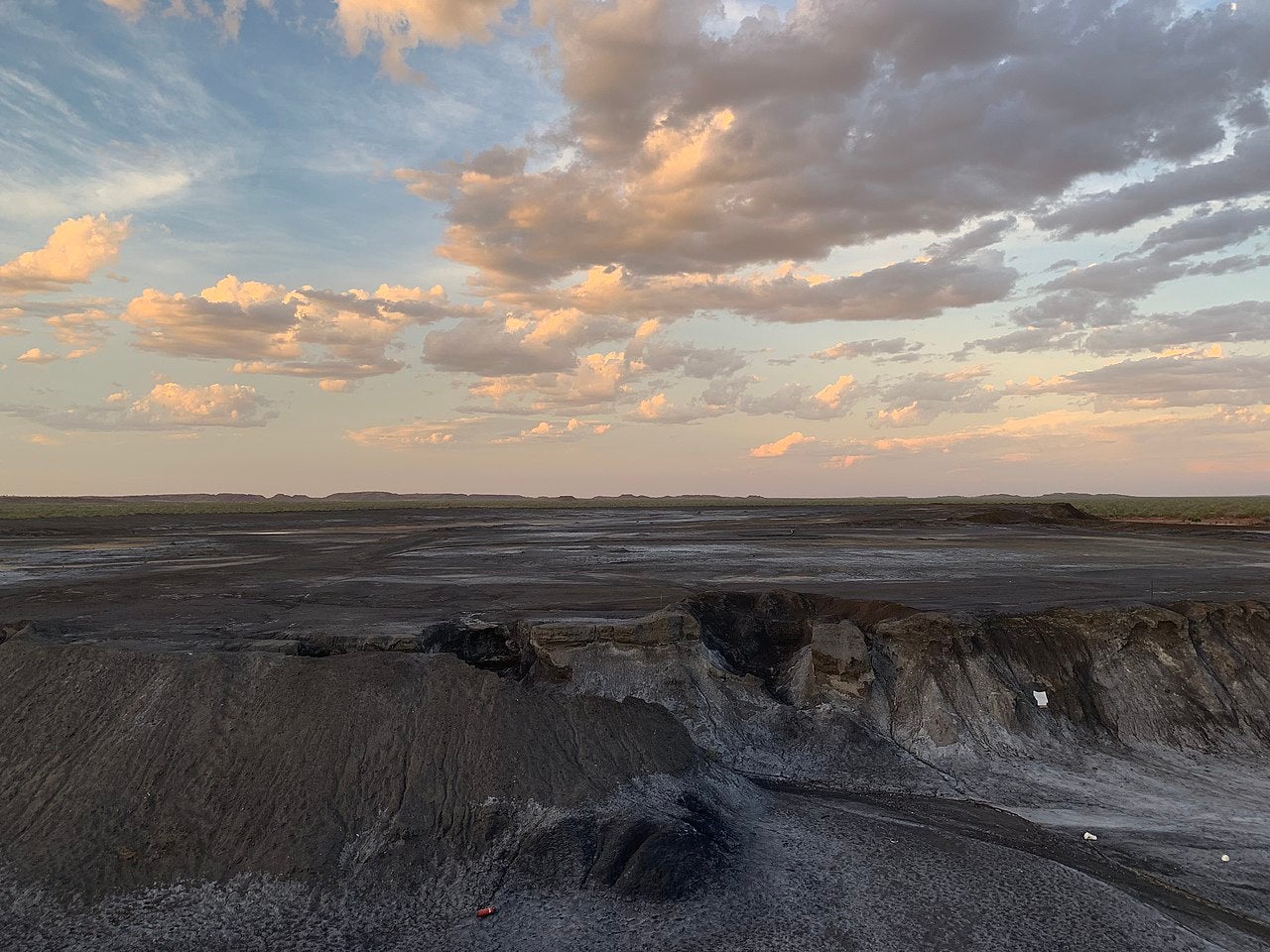 It's no secret that Australia is one of the world's largest mining countries, with some of the largest reserves of a number of key commodities in the world. Australia boasts 70 billion tonnes of recoverable black and brown coal, equivalent to 10% and 24% of the world's total reserves respectively, and the largest reserves of gold, iron ore, lead, and nickel in the world.
The country's mining sector is, unsurprisingly, one of the most productive in the world, leading global production of bauxite, iron ore, and zircon, and dominating production of a number of other commodities. For instance, 24% of the world's diamond production comes from Australia, as does 13% of global ilmenite production. As a result, the sector is highly lucrative, with figures from the Australian Bureau of Statistics reporting that the country's mining industry contributed $30bn to Australian GDP in the third quarter of 2020, more than agriculture and construction combined.
As such, the Australian mining industry is a nationwide effort. While regions such as the Pilbara in Western Australia are well-known for their expansive mining operations, there are productive and profitable enterprises around the country. Such operations mine all manner of commodities, from base metals to precious materials and the increasingly important rare earth minerals.
Western Australia: iron, nickel, and diamond dominance
Western Australia dominates reserves and production of a number of base metals, including nickel and iron ore, of which it has 96% and 94% respectively of the country's total reserves. As a result, the state has a well-developed mining industry, with some of the largest and most sophisticated mines in the world operating within its borders. Operations within the state include Rio Tinto's fleet of 100 autonomous mining vehicles, deployed across the state, and its $2.5bn "intelligent" Koodaideri iron ore mine.
The state is also home to a number of other commodities, most notably diamonds, boasting 99% of the country's diamond reserves. However, the state's precious minerals future is less stable than that of its base metals, with the uncertain future of the Argyle diamond mine casting doubts about the sector's long-term future. The Rio Tinto-owned mine produced more than 90% of Australia's diamonds, including rare pink diamonds, yet was closed in November 2020 amid declining production and a lower return on investment; in 2019, diamond production fell by 8% compared to the previous year.
Indeed, the state's other major diamond mine, the Ellendale project, has been mothballed since 2015 when its owners, the Kimberley Diamond Company, went into administration. While there is hope that Ellendale can be reopened to fill the gap left by Argyle, it is clear that for all its mineral wealth, Western Australia has struggled to develop its precious minerals industry to the same extent as its nickel and iron ore sectors.
The Northern Territory: leading the way with manganese ore
The Northern Territory may lack the mineral reserves of some of the other states but its government is eager to develop a mining industry with significant potential. The state is already the country's leading producer of manganese ore, accounting for 72% of Australian production, and is among the top producers of lead and zinc, behind only Queensland in both commodities.
While Western Australia has benefited from significant private investment, the Northern Territory has received investment from the state government. Close to $20m has been poured into its 'Resourcing the Territory' scheme, which runs from 2018 to 2022 and aims to encourage private investment in the sector by expanding exploration and data collection work, as well as providing grants for greenfield exploration to would-be miners. According to the territory government, the region's seven largest mines, including famous projects such as the Ranger uranium mine, totalled a production value of $3.2bn between 2019 and 2020.
The territory also has a significant advantage over other parts of the country in that it is geographically close to China, one of its largest minerals trading partners. Between 2019 and 2020, 62% of China's iron ore imports came from Australia. With a coastline dotted with major ports and shipping facilities, the Northern Territory is, literally, in an ideal position, a key component of the Australian mining supply chain, if not the raw production itself.
Queensland: the hub of bauxite and black coal
Queensland accounts for a significant proportion of base metal production in Australia, leading the way in black coal, lead, and zinc production. Critically, the state is the country's leading source of bauxite, a rock formed from reddish clay that is a key component in aluminium production. According to the Aluminium Association, 70% of the world's bauxite production is refined into alumina and later refined again into aluminium.
The state's dominance of aluminium production is significant due to growing demand, and rising prices, for the metal. Global primary aluminium production increased by 5.8% between 2016 and 2017, while the price of aluminium increased from $1,700 per tonne at the start of 2017 to $2,200 per tonne a year later. This trend is especially encouraging for Australian bauxite miners because much of this demand has been driven by China and its high demand for metals to meet its growing industrial appetite; Chinese demand for aluminium increased by 10% between 2016 and 2017, nearly double that of the global average.
This growing demand has led to the development of a number of new bauxite mines, headlined by Rio Tinto's $1.9bn Amrun mine, a 22.8 million tonnes-per-year project that was commissioned in March 2019 and will be the cornerstone of a state government plan to increase bauxite export capacity by 10 million tonnes per year.
New South Wales: number two for black coal and gold
New South Wales is not among Australia's leading mining states, taking the lead in no single commodity. However, both the state government and private companies are eager to expand the state's mining industry and with 36% of Australia's black coal reserves, there is optimism that they will be able to develop the sector.
In July 2020, a report from the state government identified 32 mining projects in various stages of planning and pre-production across the state, 21 of which involve coal mining, and highlighted the economic advantages of such projects. The report concluded that, should all 32 be commissioned, the state would see around $9.4bn in capital investment and a further $2.9bn in mining royalties, alongside the creation of 15,704 jobs in the new facilities.
However, there is an obvious challenge to this newfound interest in coal production, namely the environmental consequences. A report from The Guardian found that the 21 new coal mines would produce enough greenhouse gas emissions to equal that of Australia's total annual emissions seven times over, emitting over 3.7 billion tonnes of carbon dioxide equivalent over their lifetimes. Such potential damage is seemingly at odds with the Minerals Council of Australia's goal to reach net-zero emissions and balancing economic potential and environmental responsibility could prove to be a significant challenge for the state.
Victoria: zircon and ilmenite in brown coal's heartland
Despite being the second-smallest state in terms of land mass, behind only Tasmania, Victoria has the country's largest reserves of rutile, with 51% of the titanium oxide, and zircon, accounting for 39% of the precious gemstone. The state also boasts the second-largest reserves of ilmenite, with 22% of Australia's total resources, behind only Western Australia.
Yet the state is perhaps best known for its production of brown coal, as the national leader in its production. Its three brown coal-fired power stations, Loy Yang A and B and Yallourn W, generate over 4,600MW of power a year. These facilities have driven an Australian brown coal industry that was responsible for 8% of global production in 2016, and received a major boost in 2015 when it was revealed that the country had economic reserves of 76 billion tonnes, more than double that of the 44 billion tonnes believed to be present in 2014.
However, many of the state's reserves have been in decline since 2014, with ilmenite seeing the most dramatic fall, from close to 600,000 tonnes in 2013-14 to less than 50,000 tonnes by 2017-18. Even the state's brown coal industry has struggled in recent years, with three coal-fired plants, at Morwell, Angelsea, and Hazelwood, all being closed in the last six years, taking more than 2,000MW of production capacity off the Victorian landscape.
Tasmania: big profits from silver, zinc, and tin
Like Victoria, Tasmania is a physically small state without the large-scale mineral deposits seen elsewhere in the country. The state boasts small deposits of a number of minerals, including 3% of Australia's silver, 2% of its lead and zinc, and 1% of its copper and black coal. However, mining and metallurgical production remains a key part of the state's economy, a sector worth $1.32bn in 2016/17 and one that was responsible for more than half of the state's mercantile exports.
This profitability is driven by the state's small number of large-scale mines, such as MMG's Rosebery mine, a facility that focuses predominantly on zinc production and boasts an annual output of 65,000 tonnes. Similarly, the state is home to the Renison tin mine, the country's largest tin facility, with an annual production of around 7,000 tonnes. While these figures are significantly smaller than the production totals achieved by iron ore majors, they are vital centres of production, responsible for meeting demand for specific minerals not covered elsewhere in the country.
South Australia: huge copper and uranium projects with uncertain futures
South Australia dominates reserves of two key minerals: copper, of which it boasts two-thirds of all Australian reserves, and uranium, with 79% of the country's total uranium resources. These resources have resulted in the development of a few massive mines to exploit these abundant reserves: the Olympic Dam and Four Mile operations produce around 5,000 tonnes of uranium a year, while the Prominent Hill facility produced 139,000 tonnes of copper between July 2017 and June 2018.
The Olympic Dam and Prominent Hill projects are also significant gold producers, despite their main focus on other minerals. Prominent Hill alone produced 179,000 ounces of gold between 2017 and 2018, while Olympic Dam produced 36,608 ounces in the year to September 2020.
However, both of these projects have uncertain futures, as declining production and profitability threaten their long-term viability. With such vast reserves, and vast sums of money invested, there is little margin for error with either project, meaning that small declines in production can have a significant impact. For instance, BHP has scrapped a $1.82bn expansion of the Olympic Dam mine, which would have seen annual production leap to 330,000 tonnes a year across all commodities, despite only slight downturns in production. The mine's gold production, for instance, fell by just 7,000 ounces between September 2019 and September 2020, while its copper production was, in fact, 8% higher in the third quarter of 2020 compared to the second quarter.