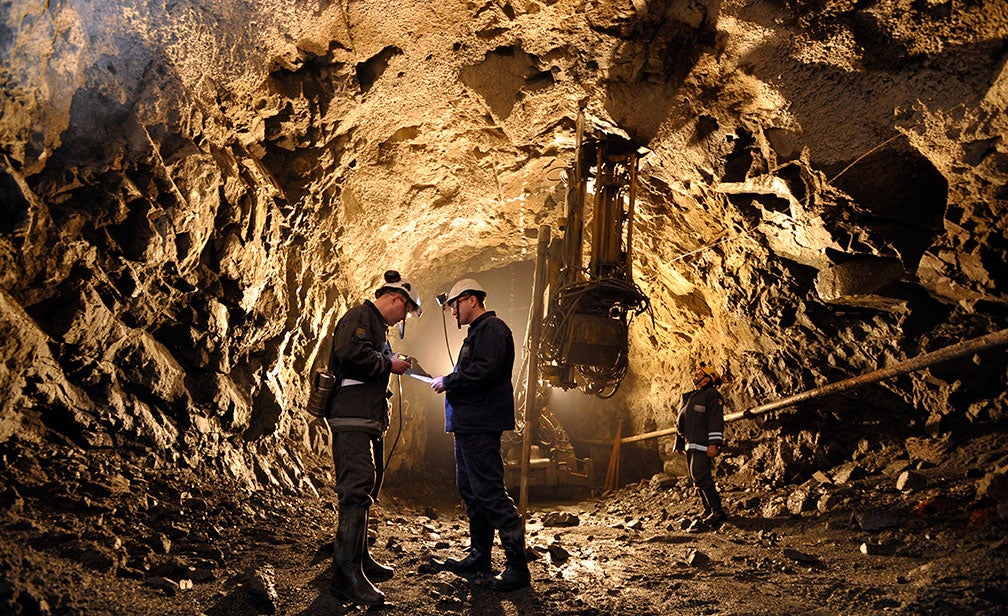 Russia's invasion of Ukraine triggered a swift response from Western countries with strict economic sanctions imposed that have hamstrung many of Russia's resource industries. While the impact of the sanctions is up for debate, vast sums of money have been swept out from Russia, including up to $400bn in assets belonging to the country's central bank, alongside $30bn in losses for Russian banks in the first two weeks of the war.
In response, some of the country's biggest miners are in the process of acquiring and absorbing smaller firms with the apparent aim of creating vast companies that are simply 'too big to fail' in the face of growing Western hostility. In July, Vladimir Potanin, the head of the $47bn Russian metals group Norilsk Nickel, said he is ready to discuss a merger with the $16bn aluminium maker Rusal to create a juggernaut capable of resisting the effects of Western sanctions.
Norilsk is the world's largest producer of palladium and refined nickel while Rusal is the world's largest aluminium producer outside China, and the deal would not be something new for Norilsk; the proposed takeover follows Norilsk's acquisition of two Russian banks in a post-sanctions fire sale.
Potanin told the Russian business paper RBK it would be possible to create a "national champion" in metals capable "of acquiring the capacity to resist sanctions," and the influence Russian majors hold over the global mining industry could improve its companies' resilience.
Providing leverage against Russian sanctions
Provided the hydroelectric plants, that are technically owned by Rusal's parent En+, are included in the deal there could be quite a number of synergies in a Norilsk-Rusal merger. For a start Rusal would get access to Norilsk's shipping fleet, which is a rarity for a metals group.
Critically, a larger company is likely to be able to better withstand sanctions and secure cheaper finance. This would be handy for developing sites like the massive Kolmozerskoye lithium ore deposit in Murmansk on Russia's northwest tip.
How well do you
really

know your competitors?

Access the most comprehensive Company Profiles on the market, powered by GlobalData. Save hours of research. Gain competitive edge.
Company Profile – free sample
Thank you!
Your download email will arrive shortly
Not ready to buy yet? Download a free sample
We are confident about the unique quality of our Company Profiles. However, we want you to make the most beneficial decision for your business, so we offer a free sample that you can download by submitting the below form
By GlobalData
The proposed merger, though, did require something of a public about face by Potanin. He had previously opposed a merger of the world leader in nickel and palladium with the aluminium giant, which already owns 25.25% of Norilsk Nickel. However, the Russian invasion of Ukraine has dramatically changed the calculation with both companies now affected, even if only indirectly, by Western sanctions.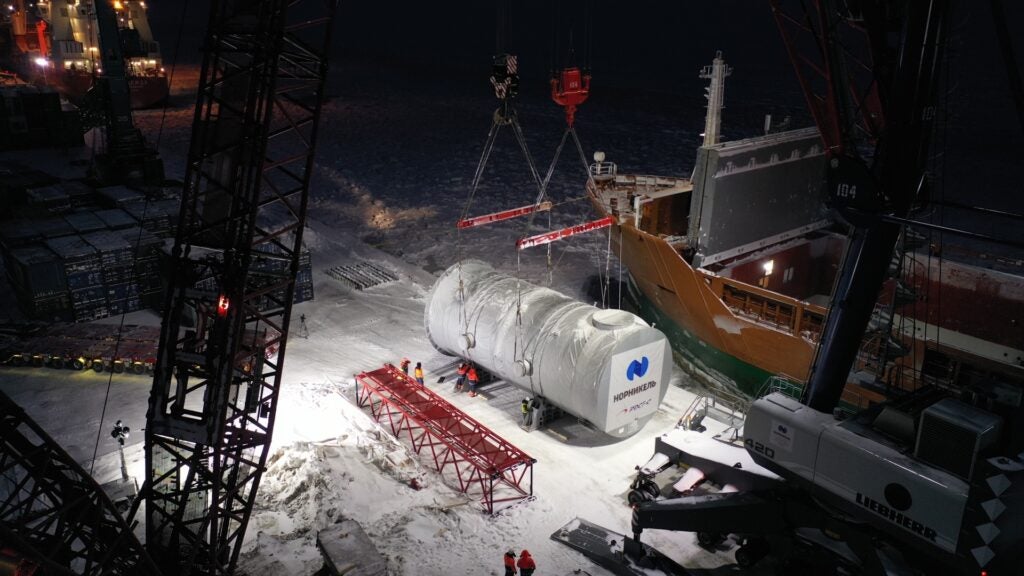 As the larger of the two companies Norilsk Nickel would definitely have the upper hand in any negotiations with Rusal. The company is a crucial supplier to the automotive industry, supplying nickel for electric vehicle batteries, as well as palladium for catalytic converters. Norilsk is also a major supplier of nickel to Europe's stainless steel industry.
Crucially, there are currently no sanctions on Russian nickel, which is still available under a London Metal Exchange (LME) warrant. The LME is anxious to avoid a repeat of events that took place in March after the initial sanctions were announced against Russia, where the price of nickel skyrocketed to above $100,000 a tonne in 'disorderly trade', before the LME suspended trading for more than a week.
Too big to fail?
Meanwhile, the squeeze against the heads of Russia's metals companies is slowly being ramped up. At the end of June, the UK slapped sanctions on Potanin as part of its ongoing package of measures against Russia for its invasion of the Ukraine. The UK move shows that not even the richest metals oligarchs are immune from censure.
Potanin has an estimated net worth of $15.7bn and faces an asset freeze, travel ban, transport sanctions and a block on technical advice as a result of the UK sanctions. A senior Norilsk executive said its lawyers were studying the impact of "personal sanctions on our president and major shareholder", but the West is unlikely to want to repeat the errors it made in 2018 when the LME banned aluminium produced by Rusal.
The ban followed similar sanctions imposed by the US and created major disruptions for firms in the transport, construction and packaging industries. It also resulted in a jump in aluminium prices of up to 30% in a matter of just a few days after the sanctions were imposed. Less than a year later, the US was forced to backtrack and lift the sanctions.
A similar move against Norilsk Nickel would also backfire by multiplying the pain across nickel, copper, palladium and platinum, which are all metals key to the transition to a lower-carbon economy.
Russian gold and rare metals sector suffer sanctions
But Western sanctions do seem to be already having a devastating effect on at least some Russian mining companies. In July, gold miner Petropavlovsk filed for administration after sanctions on Gazprombank, its main lender and the sole buyer of its gold, left it unable to repay loans and placed it among the first listed companies to face collapse.
Petropavlovsk was founded in 2009 by British businessman Peter Hambro and Russian businessman Pavel Maslovskiy and quickly became one of the largest gold producers operating in the Russian Far East. By the end of 2021, Russia had become the world's second largest gold-producing nation with a trade worth $15.5bnfrom 314 tonnes of mined gold.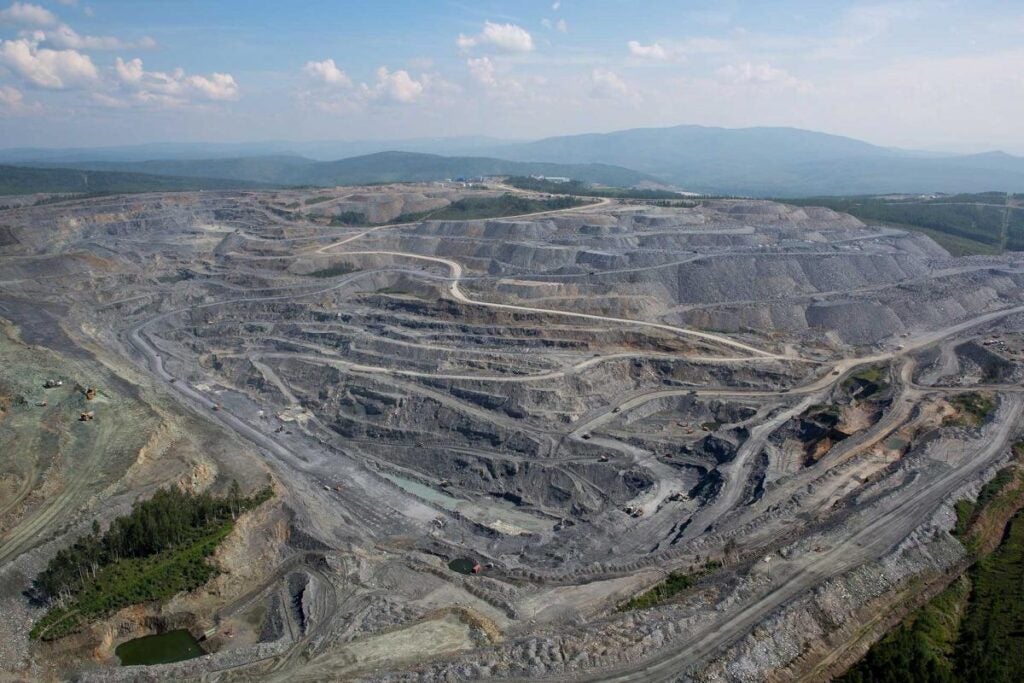 Meanwhile, a shortage of Russian titanium is also disrupting the global supply chain. According to Nikkei Asia Japan's Envision AESC Group, a maker of lithium-ion batteries for electric vehicles has told its customers to prepare for price hikes of up to 10%. Kawasaki Heavy Industries is also considering switching from sourcing titanium from Russia, the top producer of the metal, to other suppliers.
Fears in Europe about further disruptions to the supply of Russian titanium in the West is understood to have led to the EU, getting cold feet over introducing an actual ban on Russian titanium into Europe, despite some political pressure to do so. In July, the EU blocked a proposal to sanction the Russian metals company VSMPO-Avisma, the world's largest producer of titanium, as Russia supplies as much as half of the global aerospace industry's titanium.
A delicate balance
As a supplier of strategic metals to the world Russia is in a relatively strong position to withstand any sanctions that the West may impose that specifically target Russian metal companies. While the West may agonise over whether or not to impose sanctions on Russian metals the producing companies are manoeuvring to stay one step ahead through targeted mergers and acquisitions. This, they hope, will be able to 'buy' them a certain amount of resilience.
But it is increasingly clear there will always be a market for Russian metals whatever the shareholding profile of Russia's metals producing companies eventually looks like. Buyers in Europe remain plentiful, particularly from the larger producers like Norilsk Nickel, UMMC and Rusal, which tend to sell on annual or multi-annual deals to big industrial groups.
The trader Glencore has a deal to buy aluminium from Rusal until at least 2024. The Trafigura Group also has a long-standing relationship with Norilsk Nickel. However, as is the case with Russian oil and gas, Moscow knows that even if Russian metal is locked out of Europe there are always willing buyers elsewhere in the expanding Asian markets.