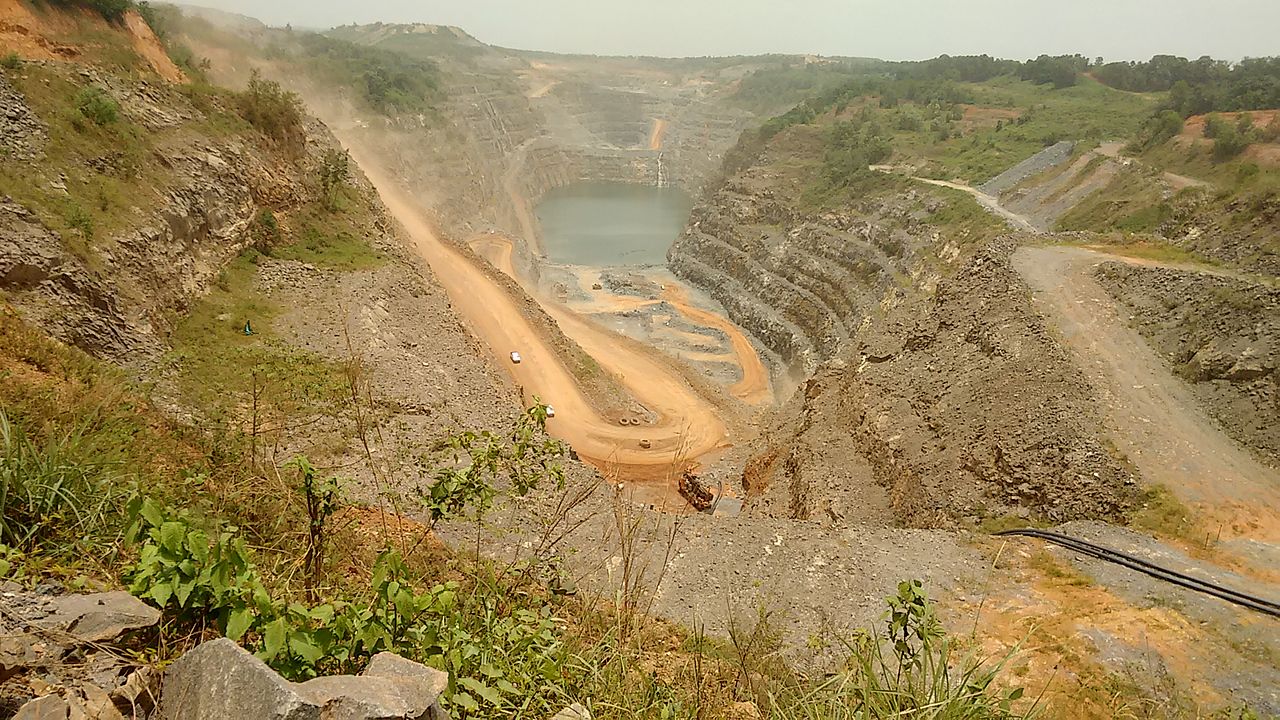 While the Covid-19 pandemic has presented a number of challenges for the mining industry, some companies are doing better than others. Africa-focused mining services provider Capital recently announced a deal to provide waste services to Centamin's massive Sukari gold mine in Egypt, which boasts reserves of some seven million ounces of gold. The agreement will see the company move up to 90 million tonnes of waste a year for the next four years.
Capital, which has expanded its business from drilling to mining services over the last decade and a half, sees the $260m deal as a transformational accomplishment and evidence that it's approach to diversifying its portfolio is effective. We speak to Capital chairman Jamie Boyton about the deal, the company's individual-centric approach to expanding operations, and how a diverse range of projects has helped the firm not only survive, but thrive, amid the pandemic.
JP Casey (JPC): Why is the Sukari deal so significant?
Jamie Boyton (JB): For a lot of reasons Sukari was a major prize for us. The most significant thing being that we know the asset, we know the country, we know the customer, we've got a very deep, long relationship at all levels with this customer, [and] we know the culture. We've got a 95% nationalised Egyptian workforce and our project manager on the existing drilling business is an Egyptian, and I can go on and on. So to have won a contract, where we have an intimate understanding of customer, country [and] culture, ticks all those boxes and is a credit to what we have done here.
The other big consideration is that this is one of the world's biggest and highest-quality gold mines. Despite the recent troubles that they've had, if you take a step back and you look at it, this is a 15-year mine life [and] a quality, quality asset. Starting with one of the world's biggest gold mines and starting on what is a pretty big-scale operation, there's so many boxes this ticked for us that has made [the deal] transformational and not least to say, of course, that it adds $250m in revenue over the next four years; we did $135m of revenue in 2020, so it's got a material revenue impact, a material profitability impact and culturally and client-wise it's just perfectly aligned and we were very pleased.
JPC: How have Capital's revenues been affected by the Covid-19 pandemic?
JB: The 2020 revenues for the company are up 18% on 2019, and the fleet is actually slightly larger year-on-year. Still about 90% of our revenue comes from drilling, but that's about to change. [Regarding] the non-drilling revenue, the business has been running in the low teens, but that was up from 4% a couple of years ago [and] it was actually 16% of our revenue in Q4.
Where's that growth? It's the laboratories business which we bought a few years ago, and we've expanded that into Africa. Over the course of 2020, we built and purchase laboratories in Ivory Coast and Mauritania, we're about to build one in Tanzania. So, the laboratories business has been growing nicely, and then obviously more recently we've moved into the earth-moving business and that's what that Sukari contract win was about, which we announced in December. We're expecting the mix to change quite significantly, not because the drilling business isn't growing – it is and it's performing very well – but the other revenue is going to come through strongly. Other, non-drilling revenue is going to grow somewhere between 20 and 25% of the total revenue pie in this year based on our expectations.
How well do you really know your competitors?
Access the most comprehensive Company Profiles on the market, powered by GlobalData. Save hours of research. Gain competitive edge.
Company Profile – free sample
Thank you!
Your download email will arrive shortly
Not ready to buy yet? Download a free sample
We are confident about the unique quality of our Company Profiles. However, we want you to make the most beneficial decision for your business, so we offer a free sample that you can download by submitting the below form
By GlobalData
JPC: Why is Capital uniquely positioned to do well despite the challenges presented by the pandemic?
JB: We started 15 years ago as a drilling company, and we changed the type of drilling services we offered over time. The start-up was very exploration-focused and then it moved into mine site activity; we moved a lot into grade control and blasthole work and underground drilling, and then, in more recent times, over the last three or four years, we've started to add other services.
So [with regards to] Covid, we were in a very unique position in the company's history, in that we, for quite a number of years now, have focused heavily with the strategy on winning business at mine sites. There's two different parts, very broadly the industries of exploration and production, and obviously exploration is clearly very much at the mercy to the extent of the cycle: the higher the commodity prices, the higher exploration, but also the higher the commodity prices, the much more open the capital markets are to funding that activity. Whereas in delivering services to mine sites, we've done it as a strategy to reduce, shall we say, a little bit of cyclicality in our revenue stream.
At the start of the year when Covid hit, every single bit of revenue that we were earning was off a mine site. Most of the early impact in 2020 was that exploration activity was curtailed, and it was because you couldn't move people; you couldn't do it couldn't do site visits you couldn't get people across borders, you couldn't get work permits. The exploration activity really took a bit of a hit, and, in fact, global exploration actually fell last year year-on-year despite the strength of the commodity prices. On the other hand, mine site demand and activity kept ticking along quite nicely and obviously the gold price picked up very strongly and that's about 90% of our revenue so we entered Covid uniquely positioned.
JPC: What have you done to ensure many of these businesses have been successful?
JB: [These businesses] have been given their own managers [and] we have given them autonomy. We have an executive leadership team that sits across all the different businesses, but to build the laboratory business we've hired a CEO, and his mandate is to grow it; for the mining business we've hired a development officer, and he's growing the business. You've got to empower teams, and they've got to be staffed by industry specialists.
What we found is when we have approached people is that simply we've got a good reputation, we have a reputation of professional delivery, and we are very much about long-term partnerships, we've got customers that go back 15 years. And we do look at it as a partnership, there's going to be good times and bad times, and there are going to be times when the clients have difficulties, there are going to be times when we have difficulties, so we very much take a partnership framework and approach. In terms of offering these new service capabilities, it's just been a fairly frank conversation introducing the team. We found the customers to be quite receptive.
JPC: Are there challenges to working in a number of countries and across a number of industries?
JB: If we were to suddenly take our business and try and set up in Nevada, we would probably struggle as we don't know how Nevada works. I don't think that the perception potentially of Africa being difficult [is accurate], it's just knowing how it works. This company was born in Africa; we incorporated our first operations in Africa, 95% of our revenue is Africa, the people who work for us have been in Africa for 20 years, so it's in the company's DNA. Whilst certain countries at certain times may present certain challenges I don't think it's any different to most parts of the world; I think maybe Africa gets a bit of bad rap from time to be frank.
I think the most important thing is [that] it's never about a country, it's about the individuals. If you set a framework that is adhered [where] investors know what their framework is before they go into the country, and they may look at the commercial or fiscal terms and not particularly like it but the fact is, they're going in there eyes-open. Stability is the key thing.