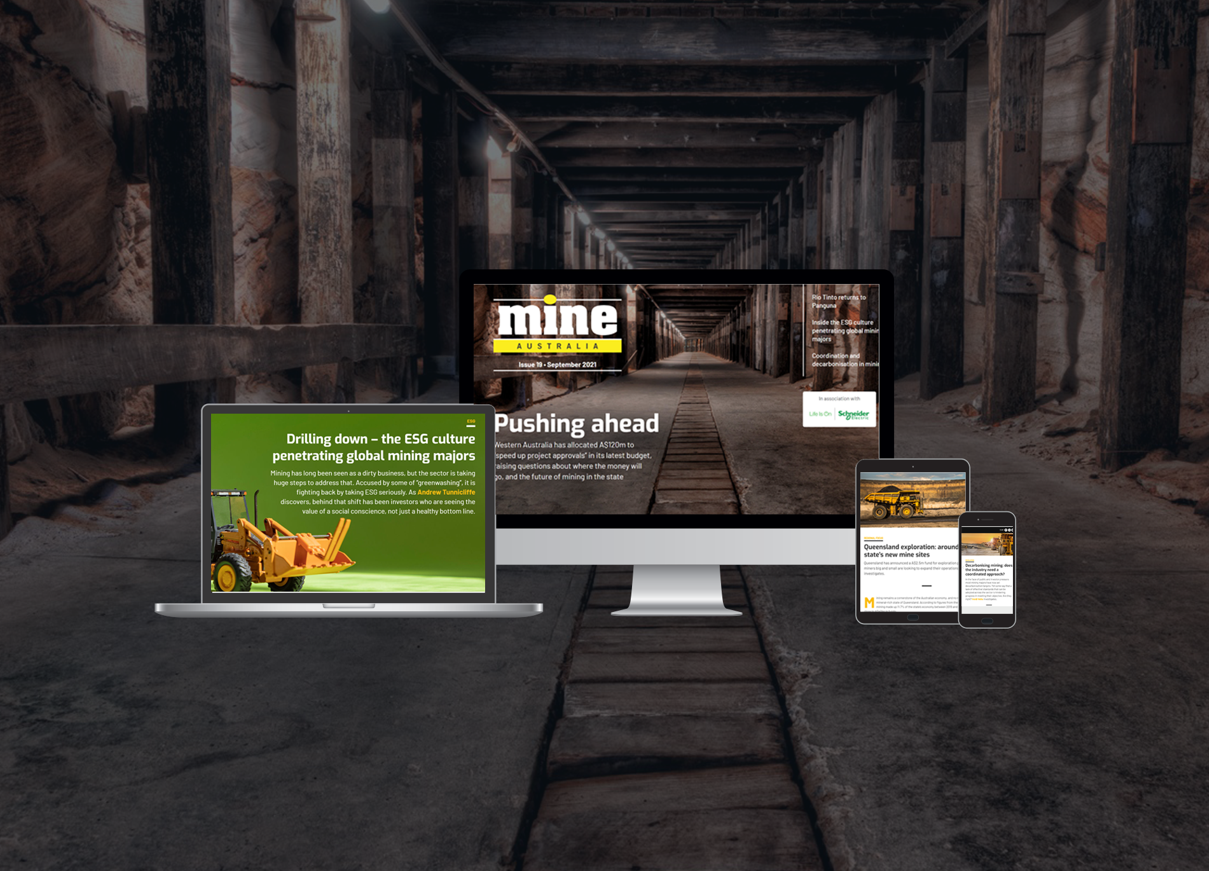 We look at different approaches to encouraging mining investment in Australia. While Western Australia has set aside considerable funds in its latest budget for new mining projects, other miners are looking for a united approach to cut carbon emissions and improve both the environmental performance and reputation of mining.
Elsewhere, Rio Tinto is returning to the site of it Panguna mine in Papua New Guinea, after a five-year absence. We speak to Keren Adams, legal director of the Human Rights Law Centre, to learn how the miner plans to address its legacy of exploitation and destruction, and whether this could set a positive precedent for other mining companies in the future.
We also take a loot at a growing culture of environmental and social responsibility filtering through the Australian mining industry, with both business leaders and legal precedents helping to promote the importance of clean operations.
Whether you are on a desktop, tablet or smartphone, you can read the magazine for free online, and join the conversation on Twitter.
In this issue
Return to Panguna
Rio Tinto has committed to a multi-million dollar independent assessment of its former copper and gold mine in Panguna, which was the flashpoint for Bougainville's decade-long civil war. Scarlett Evans dives into the history of the mine, the damage done, and whether Rio's first steps towards reparation could set a precedent for the broader impacts of energy colonialism.
How and why Rio Tinto agreed to assess the Panguna mine
Zachary Skidmore speaks with Keren Adams, legal director of the Human Rights Law Centre, about Rio Tinto's announcement of an environmental assessment of the Panguna mine in Bougainville, Papua New Guinea and its potential as a precedent for other mining companies in dealing with the destructive legacies of their mines.
Drilling down – the ESG culture penetrating global mining majors
Mining has long been seen as a dirty business, but the sector is taking huge steps to address that. Accused by some of "greenwashing", it is fighting back by taking ESG seriously. As Andrew Tunnicliffe discovers, behind that shift has been investors who are seeing the value of a social conscience, not just a healthy bottom line.
Decarbonising mining: does the industry need a coordinated approach?
In the face of public and investor pressure, most mining majors have now set decarbonisation targets. Yet some say that a lack of 'effective' standards that can be adopted across the sector is hindering progress in meeting their objective. Are they right? Heidi Vella investigates.
Western Australia cuts red tape
In the 2021/22 state budget, to be handed down in September, the Western Australia Government has allocated A$120m to "speed up project approvals". But what exactly does this mean for the mining and resources sector, and do industry members think this funding is going to the right places? Scarlett Evans takes a look.
Queensland exploration: around the state's new mine sites
Queensland has announced a A$2.5m fund for exploration projects, and miners big and small are looking to expand their operations. JP Casey investigates.
Next issue – economic influence, political impacts
The relative importance of mining to the Australian economy means that changes to mining are likely to affect a significant proportion of society, raising new challenges, and offering new benefits for lawmakers and regulators.
We investigate this potential, and ask how best politicians, private companies, and regulators can deliver legislation that works for as many people as possible.