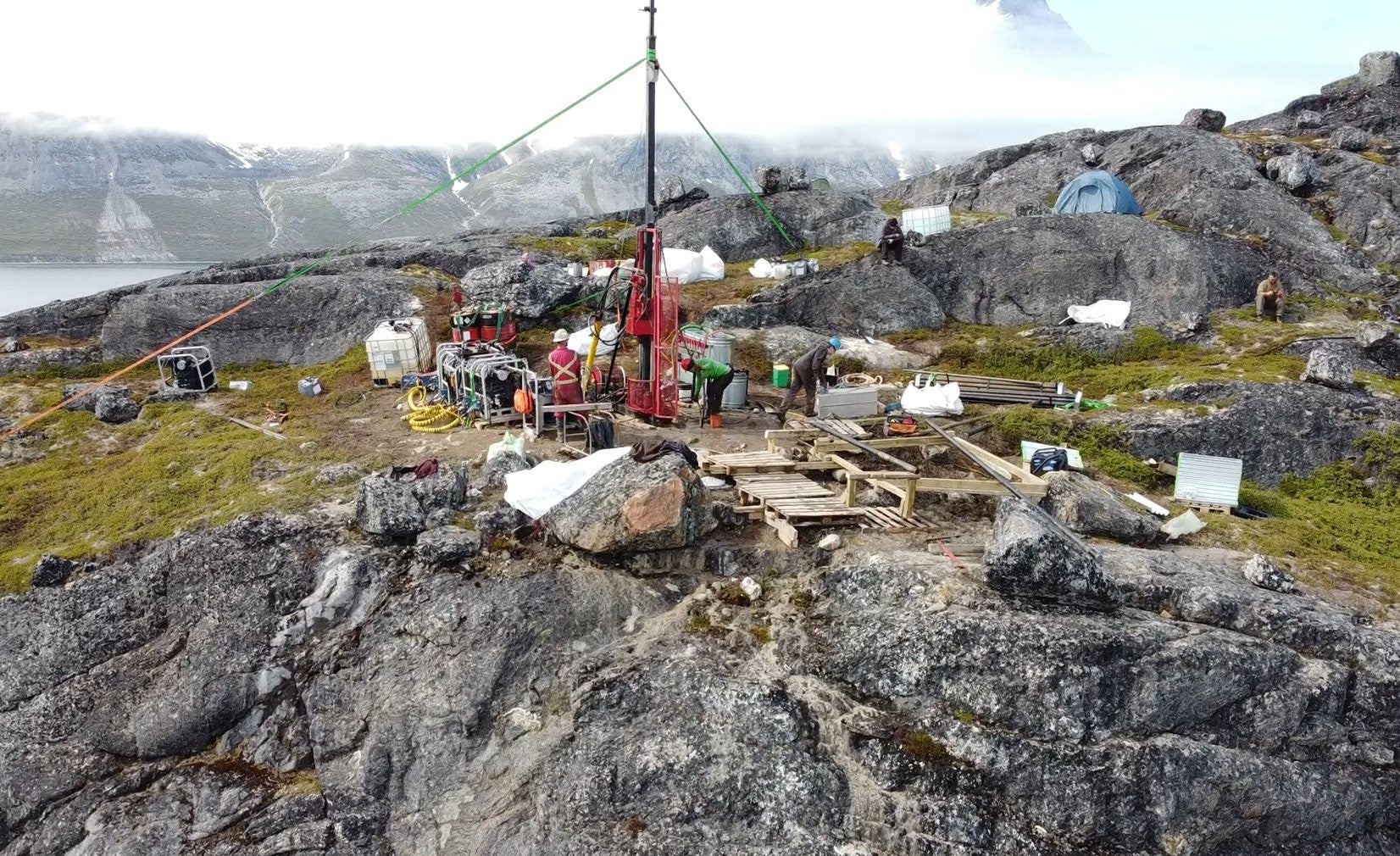 GreenRoc Mining, the UK-headquartered firm that is developing mining projects in Greenland, has announced a breakthrough at its Amitsoq graphite project. Purification test work carried out by GreenRoc's Germany-based technical consultants, ProGraphite GmbH in January, indicated a graphite purity of 99.97%, a staggering result that could reset conventional understanding of what it means for a mineral product to be "pure".
The 99.97% purity assay exceeds the purity required to produce the spheronised graphite used in the manufacturing of anodes for electric vehicle (EV) batteries, so there are immediate practical implications, too. Amitsoq hosts one of the highest-grade graphite deposits in the world, with a resource estimated at 8.28 million tonnes, and the combination of this vast deposit, and a process that can deliver such pure products, could make this one of the most productive and profitable mines in the world.
With the eyes of the mining world increasingly drawn to Greenland, and its largely favourable mining legislation, there is significant optimism that projects and innovations such as GreenRoc's could set a new precedent for Greenland mining
Exceeding expectations
Such a pure product is good news for GreenRoc, as this will enable the company to continue operations in the country. It could also prove to be beneficial for mining and processing in the long-term, as the processing techniques used to achieve such a feat are likely to draw attention from other miners.
In a statement, GreenRoc's CEO, Stefan Bernstein, said: "This confirmation that our spheronised graphite, produced from concentrate from the lower graphite layer at the Amitsoq Island deposit, can be purified to an exceptional 99.97% purity using a preferred alkaline purification route is a very significant milestone for our flagship project.
How well do you
really

know your competitors?

Access the most comprehensive Company Profiles on the market, powered by GlobalData. Save hours of research. Gain competitive edge.
Company Profile – free sample
Thank you!
Your download email will arrive shortly
Not ready to buy yet? Download a free sample
We are confident about the unique quality of our Company Profiles. However, we want you to make the most beneficial decision for your business, so we offer a free sample that you can download by submitting the below form
By GlobalData
"It demonstrates that our graphite is suitable for processing into anode-grade spherical graphite, a key raw material in the manufacturing of batteries for electric vehicles," Bernstein added. "I very much look forward to working with all stakeholders over the coming years as we plan the mine reopening, and thereafter."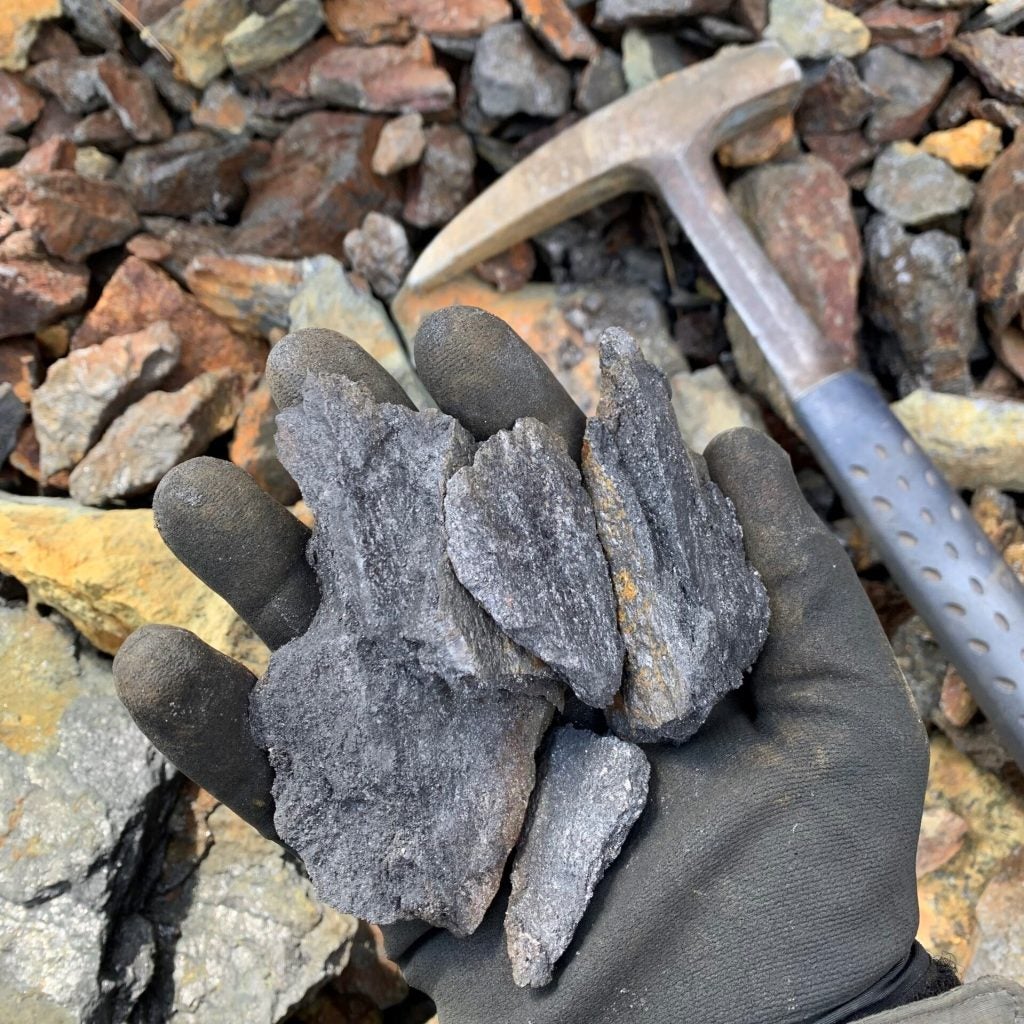 When asked about the process in greater detail, Bernstein says: "The spheronised graphite from Amitsoq was treated with sodium hydroxide at 250°C and then achieved the 99.97% purity. This is a great result, which exceeds the graphite requirement of battery anode manufacturers, who require better than 99.95% purity."
One of the most pressing questions, as is the case with any new process or technological innovation, is whether this practice is replicable, to which Bernstein is optimistic.
"The purification is easily reproducible, as can be evidenced by ProGraphite GmbH's purification tests on flake graphite concentrate from Amitsoq ore, on a start product of 96% graphite," Bernstein says. "Tests involved both the industry-standard hydroflouric (HF) acid leaching and alkaline leaching.
"Alkaline leaching is preferable, as it classifies as a lot less toxic, less expensive, and less abrasive than HF. 99.97% purity was achieved with alkaline leaching and 99.98% using HF as a leaching agent, so both processes work, but we prefer the alkaline leaching with NaOH for the reasons stated."
Growing Greenland graphite mining
Bernstein has high hopes for the project as a supplier to the rapidly growing EV battery market, saying: "The project has an impressive JORC-compliant resource of over 23 million tonnes at more than 20% graphitic carbon, which is a rare find as the average global grade of graphite resources is just 8.45%, according to S&P Global, and test work consistently confirms that a high grade concentrate can be produced with relatively little simple processing."
There are also likely to be significant implications of Amitsoq, both for the wider mining industry and Greenland. "Having a graphite deposit of world-class grades and world-class tonnage so close to both the North American and European markets makes the responsible and domestic sourcing of the main EV battery component, graphite, a realistic prospect to feed the fast-growing EV Battery sector," adds Bernstein. "To Greenland this would mean a welcoming contribution to diversify the country's economy and help demonstrate that Greenland is a prosperous home for investments in the critical-raw material business."
Apart from Amitsoq, GreenRoc has two other wholly-owned projects in its Greenland portfolio that are under development. These include the Thule Black Sands Ilmenite project (TBS), of interest due to the role of ilmenite. The mineral is an iron-titanium oxide mineral and is the primary feedstock for the production of titanium metal and titanium dioxide, a widely used pigment.
At the end of last year, GreenRoc announced that it is re-analysing samples from the TBS Ilmenite project after drill results were delayed due to the requirement for additional analytical work to be carried out. An upper screening of 1.0mm had initially been employed, but, according to the company, "this excluded a significant mass of potentially ilmenite-bearing material, the ilmenite being locked up in a dolerite matrix." Work to determine whether it is recoverable to produce and in what grade and quality started at the end of January and the results are expected to be delivered in mid to late-March.
Yet it is not just GreenRoc that is set to benefit from this interest in Greenland mining, with other miners likely to see increased attention for their projects and products in the future.
Other Greenland mining projects include the Dundas project, which is the world's highest-grade titanium sands deposit.
At the end of last year, Bluejay announced the successful completion of the 2022 work programme at the Disko Project, a joint venture with KoBold Metals. Bo Møller Stensgaard, CEO of Bluejay Mining, commented: "The exploration work performed [last] summer forms the basis of what we hope will become a globally significant exploration find. Numerous other target areas at both Disko Island and Nuussuaq Peninsula were surveyed, and the output is currently being analysed. Once received, the full exploration results will be tied into 2023 exploration plans."
Government support
Meanwhile, in January this year, Bernstein met in Nuuk with government ministers to present the company's plans for advancing the Amitsoq graphite project to production. The ministry announced that it has, "a positive attitude towards the exploration and mining industry in general," and expressed strong support specifically to the Amitsoq graphite project.
The potential for renewable energy sources to supply both the mines and the towns in south Greenland was also discussed with 'NunaGreen', a newly-established government body. It seeks to help Greenland transition away from the use of fossil fuels and instead to take advantage of the country's formidable hydropower potential. It is looking to use hydropower to underpin power-to-X plants and possible other energy-intensive plants, some of which could well be in the mineral sector.
Greenland sees the encouragement of petroleum and mining, through favourable regulations and tax structures, as one of its key means to accelerate further success in the sector. Its mineral royalty rate for copper is 2.5% of the mineral value, is half that which is imposed by Western Australia. It also allows deductions for corporate income and dividend taxes, as opposed to Western Australia that allows no such deductions.
However, mining industry hopes that Greenland could benefit from its uranium resources are currently in limbo. In November 2021, the Greenland Parliament passed legislation to ban the exploration of deposits with a uranium concentration higher than 100 parts per minute. This level is considered very low-grade by the World Nuclear Association, and sets a worrying precedent for those eager to expand mining projects across Greenland.
This de facto ban has negatively affected the exploitation of the Kvanefjeld rare earth element project, which has had to remove uranium as a mining target at the mine, and questions such as these will need to be answered as Greenland looks to balance mineral exploitation and environmental protection.