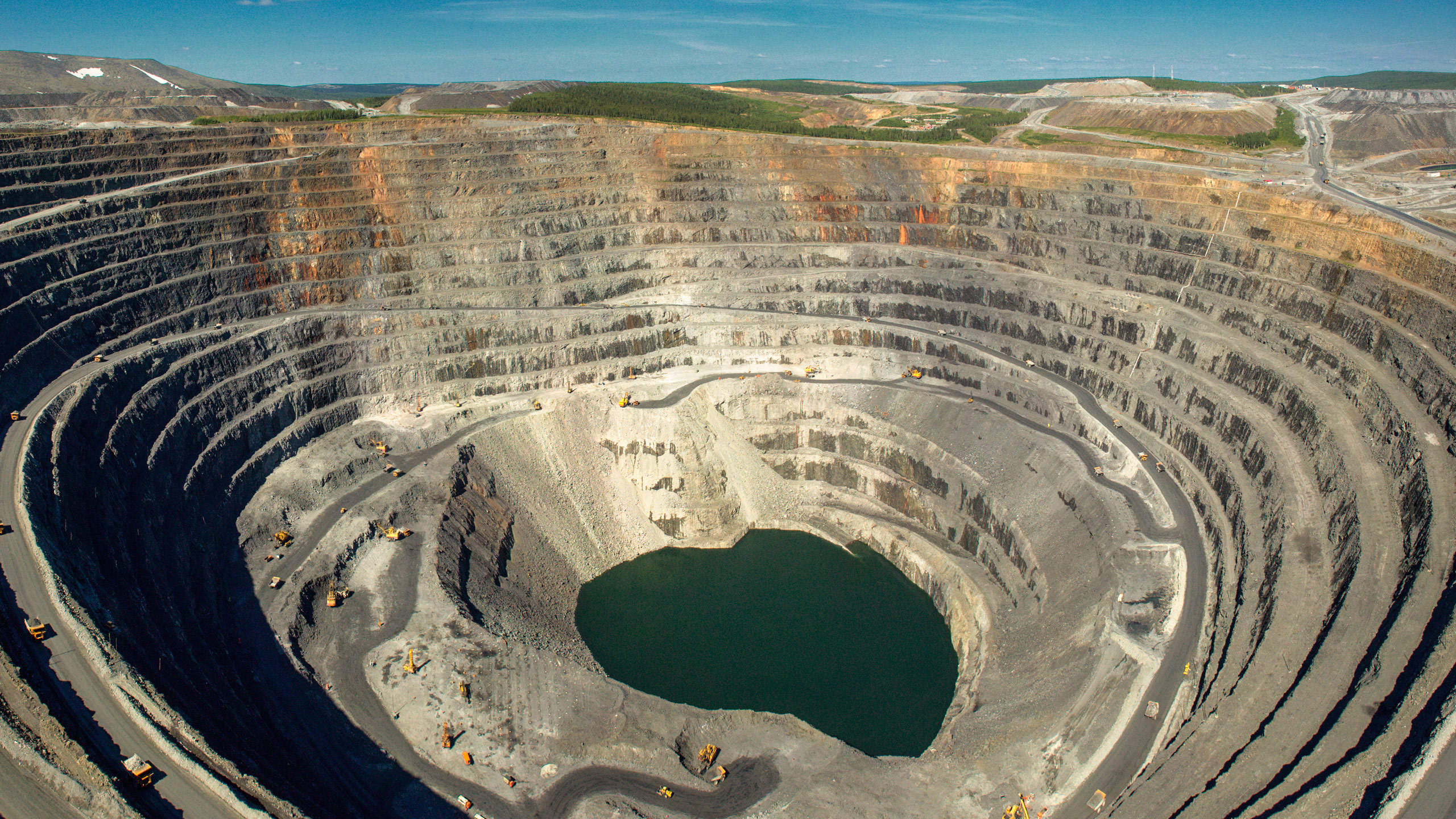 For the first time ever, Russian gold miner Polyus has held its Capital Markets Day at the London Stock England. The company presented an optimistic outlook, focused on increased production, lower capital expenditure and company growth.
In recent times the company, currently ranked as the seventh gold producer in the world, has been hampered by the 'Russian discount'. Its share price has been tainted by relations between Russia and the rest of the world, in particular the detention of Suleiman Kerimov, a Russian billionaire and father of Polyus's main shareholder.
In a media roundtable on Tuesday 20th March, Polyus explained its Development Strategy to overcome such concerns, and make it one of the top five miners in the world by 2019. This predominantly centred on 'debottlenecking' production, to ensure efficient and cost-effective operations as well as a new upcoming antimony development.
Debottlenecking Mine-To-Mill
One of the major parts of Polyus's plan to free up production is a modernisation of its Mine-To-Mill Technology. This encompasses exploration, drilling, blasting, and modelling, all of which is being reviewed and modernised to increase throughput.
Vehicles and systems onsite are undergoing the same process, becoming streamlined to improve capital expenditure. Already it has invested in three electric drill rigs which will be four times more efficient than their predecessors. Similarly, the average size of its trucks increased from 106 tonnes (t) to 115t between 2013 and 2027.
Alongside this, Polyus is looking to implement a semi-automated system that will including shovels, trucks and drill rigs. "We're currently installing the equipment for remote controls, to pilot test it in complex minerology," said Andrey Krylov, VP of production for Polyus. "It is going to be remote controlled. There will be no operator in the machine; someone will control it from a distance."
Polyus is investing in techniques such as flash floatation, a process designed to remove fine valuable mineral particles, minimise overgrinding and improve recovery. Already it is being used at its Mill-4, with plans for four more flash floatation units to be installed as part of the Mills-1,2,3 Expansion project. Elsewhere at its Natalka development project, Polyus is building the world's biggest gravity floatation plant to take advantage of the 16 million ounce (mo) reserve.
Making use of bi-products
Elsewhere, Polyus is looking to diversify its portfolio and begin production of antimony. The transitional element is used in a number of industries including as a fire-retardant, within aircraft building and the production of batteries. It is currently a bi-product of Polyus's gold mining operations at its Vostochny pit.
"What we're doing now is producing antimony concentrate, when you selectively leach the antimony out of the concentrate you will inevitably leach out some of the gold which will end up in the antimony metal," explained Michael Kamenev, VP of engineering at Polyus. "There's a whole host of different chemical parameters that you could play with to make sure that you don't leach out the gold and if it makes its way into the metal that we can then remove it before refining. So that's what we're going through at our R&D facilities."
An estimated 11 million tonnes (mt) of high content antimony ore is expected to be mined at Polyus's Olimpiada mines between 2017 and 2026. It does not yet know when it will be able to make the antimony commercially available, as this is dependent on the success of research and development of processing techniques.
All in all the company expects to increase production to 7.9mt in 2019, and then plateau.  It has the second biggest reserves globally, with 68mo of proven gold reserves as of the end of 2017. Polyus also has an along average mine life, of 31 years, more than double the majority of gold companies. With its streamlined processes and diversified portfolio it hopes to increase its share prices and operations in the coming years.