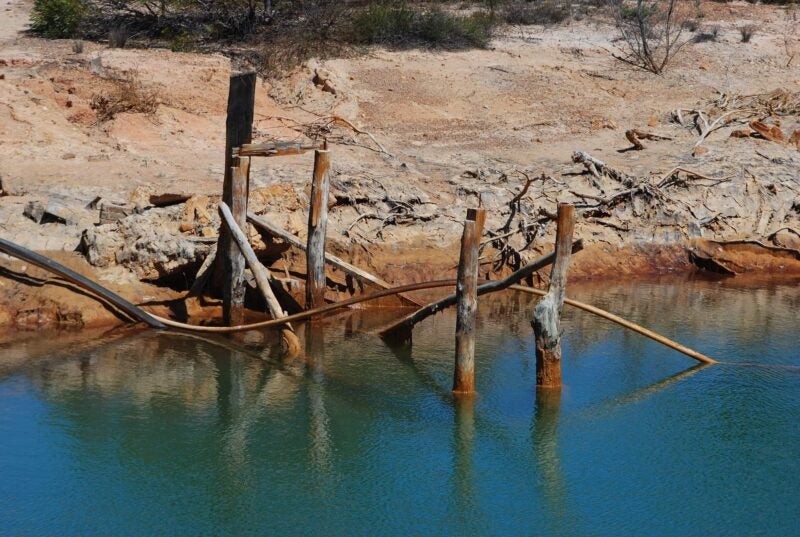 Mining projects are under greater scrutiny than ever to deliver on a number of key environmental, social and governance (ESG) criteria. This has put the gathering of data on a mine's performance front and centre of investor concerns.
The Responsible Mining Foundation (RMF), already a world leader in ethical mining reporting, has published a report into its new Mine Site Assessment Tool (MSAT). This is a survey that can be used by miners to quickly assess the ethical performance of their mines and see how the project is performing against such criteria. 
The survey was based on consultations and workshops held by the RMF between 2015 and 2019 with various mining-affected stakeholders. With the importance of sustainability in mining unlikely to diminish in the future, tools like the MSAT could have a significant influence over the global mining sector.
A community-led approach
One of the key goals of the RMF is to identify and articulate society's expectations for companies on responsible mining and ensure that its Responsible Mining Index (RMI) Reports would reflect the concerns of mining-affected groups and could be of use at the local level. Through this bottom-up approach, the MSAT was developed as a simple user-friendly tool that can be used in any situation where mining operations are present.
The tool covers 15 topics on a range of ESG issues that directly affect the lives and livelihoods of local people, including local employment, grievances, occupational health and environmental quality. As a flexible tool, MSAT allows for other topics to be added to address particular issues that local stakeholders are facing.
"Many industry actors see the problem of the trust deficit between them and local stakeholders as a lack of public awareness of the good that they do, and the solution as a communication one," explains Pierre De Pasquale, head of stakeholder engagement at the RMF. "What has been missing is a common vision for success, based on the real willingness to engage with people on equal footing without being prejudiced against different cultures and worldviews.
"It is important to create a space for constructive engagement, mutual respect, inclusive agenda setting, and collaborative decision-making. The MSAT provides an entry point for such engagement."
Financial and social imperatives
Yet De Pasquale did express concern that there is currently no strong financial driver of better practices within the mining industry.
"There is often little or no provable correlation between EESG performance and sustained financial outperformance, as many other factors also influence financial performance," he says. "Smaller investors have limited leverage on standard business practices and divestment of non-compliant companies often has little impact as other investors step in to buy."
In addition, De Pasquale notes that, "some investors set only low-bar requirements, such as for ESG commitments, not actions that don't drive real change. Investors ultimately need to manage the tension between the need to show a profit and meeting societal expectations for responsible investing."
But there is growing evidence that would-be investors in the mining space, who are increasingly mindful of the public mood, now apply ESG metrics and other non-financial factors as part of their analysis process to identify material risks and growth opportunities. ESG investing grew out of investment philosophies such as socially responsible investing, and while these metrics are not commonly part of mandatory financial reporting, many companies now make disclosures in their annual report or in a standalone sustainability report.
The CFA Institute, which offers a guide to ESG investing for investment professionals as well as certification, says: "ESG factors are often interlinked, and although they can often be measured it can be difficult to assign them a monetary value. But ESG investing and analysis has become of increasing interest to investment professionals globally as governments, asset owners and high-net worth investors consider the impact of ESG factors on their investments and local markets."
Miners cash in on high prices
It is clear that the role of the investor community will be paramount if mining is to continue along its current growth trend. This is because it is the investors and finance houses that will decide on how much weight to place on ESG factors when considering their various investment options.
According to the Mining Journal Intelligence (MJI) Global Finance Report 2022 the mining industry has successfully weathered the turbulence of the past 12 months and is set to enjoy a buoyant year ahead. Mining companies have cashed in on the funding bonanza, with 129 initial public offerings at a total value of $1.83bn in the 12 month period from November 5, 2020, to November 4, 2021.
As the report says, "investor appetite was particularly strong around anything to do with battery metals, renewables and electrification.". According to MJI research, investors are hot on the tails of the decarbonisation agenda amid a big year for climate change in 2021 with the convention of COP26.
"The scale and size of [alternative finance] transactions are smaller," says Randy Smallwood, chief executive of streaming company Wheaton Precious Metals, one of 12 leading alternative financiers interviewed for the report. "Larger companies are awash with capital right now, so we are seeing transactions with smaller companies and small projects. Deal value has not really exceeded more than US$400-500 million."
Lithium, rare earths and copper are popular targets for mine investment mirroring the wider political commitment to a "green" economic recovery from the global pandemic.
Responsible mining here to stay
With responsible mining now such a key investment focus, and one that is likely to grow in importance, mining companies will be expected to demonstrate a commitment to investing in the economic development of local communities.
Air and water quality are now recognised as major concerns for the wellbeing of communities in the vicinity of mines, as is the rehabilitation of the surrounding area post-closure. Companies are increasingly being held to account to ensure that they leave behind a positive impact on the area around its mine site. They need to make sure that affected communities will have sustainable livelihoods when the mine closes.
But acting responsibly and committing to sustainably is a challenge for the mining industry and one that is recognised by the RMF. As De Pasquale says, "it can be hard for companies to know where to start. Investors ultimately need to manage the tension between the need to show a profit and meeting societal expectations for responsible investing."
However, the industry has been given little choice other than to clean up its act. Public opinion now demands that mining operations are carried out to a higher environmental standard than was previously the case. As the CFA Institute explains, using ESG tools enables investors to find value in companies, "not just at supporting a set of values."
With improving access to capital from public markets – along with rising commodity prices and stronger cash flows – putting the investment spotlight on mines outside of the most lucrative projects, the attention to more environmentally sound mining practice can only increase in the coming years.