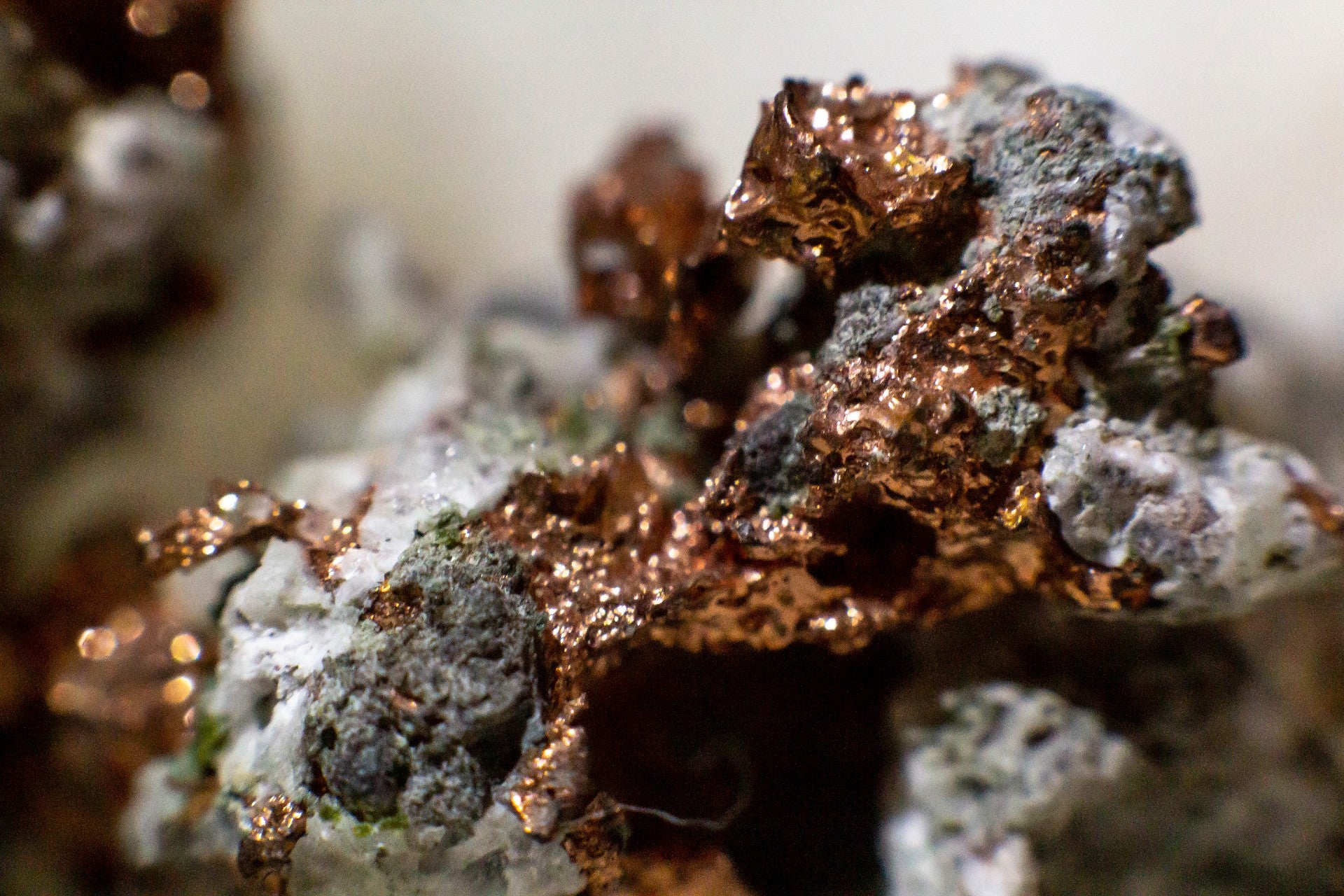 Minerals required to produce clean energy technologies, needed for the energy transition, are currently big business. These cleaner energy technologies require increased amounts and a wider range of minerals than fossil fuels.

Since 2010, there has been a 50% increase in the average amount of minerals needed for a new unit of power generation, according to a report by the International Energy Agency (IEA). By 2040, the demand for minerals to generate cleaner power will have tripled. Essentially, the energy transition "means a shift from a fuel-intensive to a material-intensive system".
Mining companies have a lot to gain by mining more of these key minerals. Data from GlobalData, looking specifically at copper, nickel, manganese, and zinc, shows how much of these materials are being produced by companies around the world.
Copper
KAZ Minerals saw the biggest increase in the amount of copper mined, from 2014 to 2020, with a 264% increase in the amount of copper mined. The British company mainly produces copper but also mines other metals like zinc and silver and is focused on open pit mining in Kazakhstan.

The Chinese based Zijin Mining Group also saw a significant increase in copper mining, at 227%, and is one of the largest gold and copper producers in China.
In 2020, most of the world's copper was mined in Peru, according to GlobalData figures.
Copper is used across a wide variety of clean energy generation and storage technologies, such as offshore and onshore wind, solar PV and energy storage. The World Bank predicts that, by 2050, solar PV and wind will account for 74.2% of all copper demand.
Nickel
Like copper, nickel has a wide variety of uses in clean energy technologies. The IEA reports that electronic vehicles and battery storage are set to take over from stainless steel as the largest end user of nickel by 2040.
For instance, nickel is needed to produce nickel manganese cobalt oxide, which is also present in other chemical combinations, for the cathodes of lithium-ion batteries.
The biggest increase in nickel mined was seen by PT ANTAM Tbk. The Indonesian company saw a 54% increase in the amount of nickel mined from 2014 to 2020. The company is the largest producer of nickel in Indonesia but also produces significant amounts of gold and bauxite.

The Canadian Lundin mining corporation also saw a significant increase in nickel mined, at 29%.
Manganese
At present, South Africa is the biggest producer of manganese. Headquartered in France, Eramet SA, saw the biggest percentage increase in the amount of manganese mined at 67%. Eramet is a metallurgical as well as a mining company.

Like nickel, manganese is used a lot in energy storage but also used in solar and wind technologies. Manganese is used widely in concentrating solar power (CSP) systems. The IEA projects a 92-fold increase in manganese demand from CSP alone.
Zinc
Silvercorp Metals Inc saw the biggest increase of 18% in zinc mining. The company is also the largest primary silver producer in China.

Zinc is often less talked about than other materials that are key to the energy transition. However, it can have numerous uses in the clean energy sector such as energy storage in batteries, much like lithium.
For example, Canadian company Zinc8 produces a rechargeable battery using zinc oxide. A power source generates zinc particles (essentially charging the battery) and whenever power is needed, the zinc particles are recombined with oxygen to generate electricity.
Zinc "doesn't have a history of wild price volatility like some of the other critical metals that are used in renewables", claims Zinc8 CEO Ron MacDonald. He also added that zinc "doesn't suffer from the supply chain issues that many other metals do".
Issues of supply
MacDonald suggests that other metals are potentially facing supply issues. However, issues of supply are very nuanced.
There aren't necessarily widescale physical shortages of materials. However, it's the "ability to access them at the current costs that's running out", suggests Dr Kathryn Moore, senior lecturer in critical and green technology metals at the University of Exeter.
For example, as companies are subject to stricter environmental and social standards, this must be factored into the economic model of the company. So, when trying to explore for mineral deposits, geologists find ones "that fit the economic model" instead of changing the economic model itself. This often means only lower quality deposits are available to use.
ESG concerns
Moore also really emphasises the importance of mining in the most responsible way possible, including restoring the land once mines have been shut down.
However, this can often not be the case. A practice can emerge where a mining company may sell off a mine a few years before it's end date. Then a new company takes the last parts out of the resource and goes bankrupt and leaves, says Raphael Heffron, professor for global energy law and sustainability at the University of Dundee.
Countries often don't legislate against this kind of activity, despite it causing damage to their land as it "may slow down economic development". Mining companies can also "be influential in determining what legislation is not introduced", Heffron added.
Often local communities affected by mining operations aren't consulted and mining companies generate huge profits but often fail to reinvest it into the poorer communities they operate in. For instance, mining company South32 only invested 1% of its revenues from its South African manganese operations into the local community in 2020, reports ActionAid.
The ActionAid report made several key suggestions, including committing to implementing OECD guidelines and meaningfully engaging with local communities.
The increased influence of ESG on companies is improving the situation somewhat, as not adhering to ESG criteria could constitute an economic risk: if a company is known to have bad practice at one mine, it may decrease the chances for investment for other mines. Heffron suggests that ESG is like a new "corporate responsibility initiative".