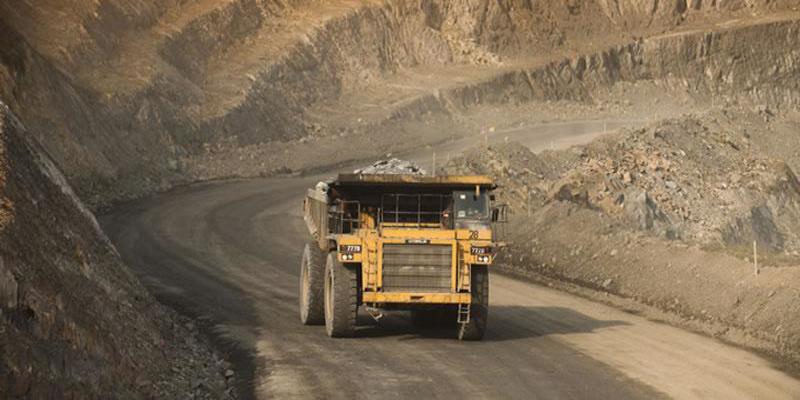 The UK-based World Gold Council launched a consultation for a draft of its Responsible Gold Mining Principles.
The mining principles comprise a new framework that sets out clear expectations for investors and gold miners involved in downstream operations.
Last year, the World Gold Council issued the first draft of the Responsible Gold Mining Principles. The latest draft incorporates feedback from stakeholders, including governments, civil bodies, supply chain participants and investors.
---
The Minerals Council of South Africa applied for a judicial review of the country's Mining Charter, which was updated in 2018 following years of debate. It claims that the new rules do not respect black empowerment transactions, and will ultimately discourage investment in the South African mining industry.
The 2018 Mining Charter included a number of key changes to the country's mining laws, including the extension of a period within which companies must ensure 30% of their operations are owned by black South Africans from one to five years. While the new Black Economic Empowerment (BEE) rules aim to address generations of racial inequality in the sector, critics claim that the fact that these laws only apply to new projects is fundamentally unfair.
---
Following an investigation into an explosion at Chinese miner Shaanxi's operations in Ghana, the country's Minerals Commission fined the company $40,000 for its role in the accident, and indicted five men for their involvement in the disaster.
On 22 January, a group of miners entered Shaanxi's Yenyeya and Pubortaaba underground mines in the country's Upper East District through tunnels owned by illegal miner Kwasi Appiah. They then began to conduct blasting work to search for minerals, which led to explosions that killed 16 people.
Shaanxi was quick to distance itself from the victims, claiming it could not be held responsible for the actions of what it called illegal miners, a stance which prompted criticism from the families of the victims.
While the company initially turned eight illegal miners over to the police, the Ghanaian Minerals Commission has concluded that several of the miners were in fact Shaanxi employees, as part of a wider ruling that the company was ultimately responsible for the accident.
---
Chilean copper producer Codelco is set to deploy an Uptake artificial intelligence (AI) solution to monitor the health of mining equipment to ensure safe operations.
As part of the agreement, the companies will support Codelco's digital transformation. The latest move comes as the miner plans to add fresh technologies to modenise some of its old mines.
Uptake Industry, Product and Partnerships executive vice-president Jay Allardyce said: "Codelco is the world's leader in copper production and we're pleased to support their digital efforts to make operations and maintenance expenditures more efficient by increasing visibility into the real-time and future health of mining machines."
---
South Africa's Minerals Council, which represents mining firms in the country, claimed that more than 200,000 jobs in the South African mining sector will be threatened in the near future.
Close to half of these jobs could potentially be lost due to increases in tariffs granted to state-owned electricity supplier Eskom, the Minerals Council warned in a presentation on Monday.
Eskom first applied for the new tariffs in January, and they were approved by the National Energy Regulator of South Africa (NERSA) earlier this month. While Eskom asked for tariff increases of up to R783.6bn ($54.5bn), NERSA granted a raise of R665.2bn ($46.29), a figure the Minerals Council still considers dangerous for the mining sector, as miners use around 30% of Eskom's annual power supply.
---
The Chinese State Council announced plans to tighten safety checks at the country's coal mines, following last week's explosion at a Yancheng chemical plant, which killed at least 78 people.
The accident took place when a fire started at the plant, which produces a number of variants of phenylenediamine, a compound typically used in dyes. It ultimately caused an explosion that triggered a magnitude 2.2 earthquake and injured 556 people, according to Channel News Asia.
The Yancheng plant has a history of poor operational safety, with the State Administration of Work Safety finding in an investigation last year that the plant had thirteen safety issues, from mechanical failures such as leaks to human errors such as poor site management.
---
CanAlaska Uranium signed an agreement to purchase 100% of the Manibridge Nickel Mine in central Canada from Pure Nickel.
To acquire ownership of the Manibridge Mine claims, which cover 270ha in the Thompson Nickel Belt, Manitoba, CanAlaska has to issue 300,000 shares and 100,000 two-year warrants exercisable at $0.28/share, and pay $25,000 to Pure Nickel.
The Ore 5 and Ore 6 claims are subject to retained interests held by Glencore Canada as part of a purchase agreement signed by the company and Pure Nickel in 2007.
---
Westgold Resources signed an agreement to sell its Higginsville Gold Operations (HGO) to RNC Minerals in a deal valued at $50m.
As part of the deal, which will combine the Beta Hunt gold operations and HGO, Westgold will sell its wholly owned subsidiaries which own the assets and tenements that make up the HGO in exchange for $25m in cash and $25m in RNC shares.
Under the option agreement, RNC will pay $4m of the $25m in shares to Westgold as a non-refundable deposit for an exclusive period of 40 days.
---
Brazil's Court of Santa Bárbara ordered operations cease at 13 tailings dams owned by iron ore giant Vale as investigations continue into the company's role in the Brumadinho disaster.
Following the court's injunction, Vale will cease activities at Paracatu Containment Dike; Lavra Azul Containment Dike; Dicão Leste Dam; Mosquito Dam; Cobras Containment Dike; Sul Dam; Sabiá Dam; B3; Estrada de São Gonçalo Dike; Principal Dam; Captação Dam; Pocilga Dam and Athayde Dam.
The injunction was issued by the court in response to a motion by the Public Prosecution Office of the State of Minas Gerais (MPMG).
---
US company Albemarle started construction work on the A$1bn ($709.4m) lithium hydroxide processing plant in Kemerton, Western Australia.
Once operational, the Albemarle Kemerton Plant will produce up to 100,000 tonnes per annum (tpa) of premium battery grade lithium hydroxide and is expected to create 500 construction jobs and another 500 jobs in the south-west.
Western Australia Premier Mark McGowan said: "In February 2018, I met with representatives from Albemarle in Washington DC to discuss the possibility of launching a lithium project of this magnitude in WA. I congratulate Albemarle on making this vision become a reality."