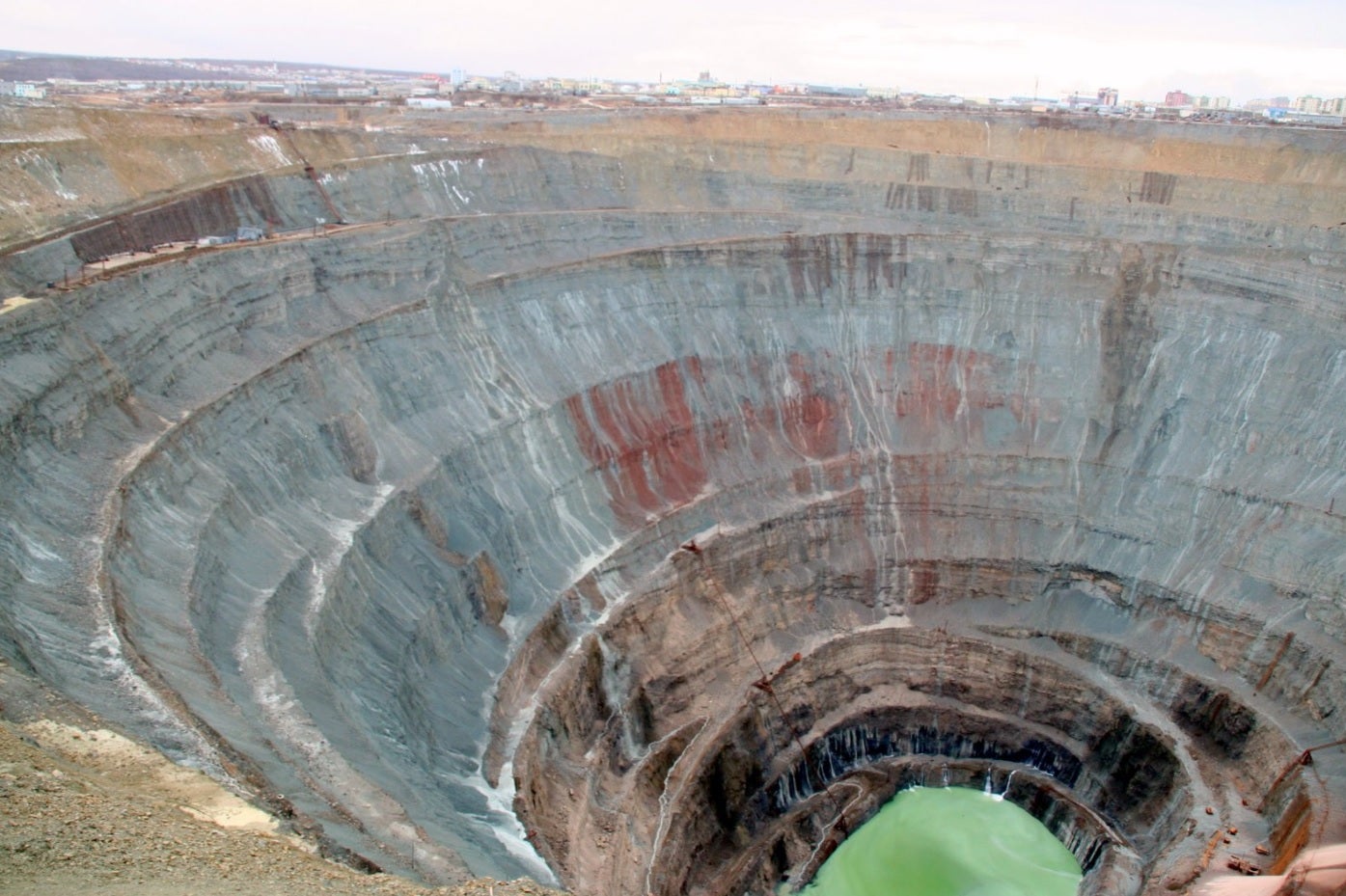 With natural resources worth around $75tn, Russia has the potential to dominate the global mining industry. Russia ranks in the top three for production of key commodities, such as platinum, gold, and iron ore, underpinning a mining sector that contributed over $20bn to the Russian economy as of July this year.
However, these positives do not mean there is a lack of challenges ahead for Russian mining. As recently as August, a demolition accident at a Severstal coal mine killed four people , and Russia's historic dominance of commodities such as coal means it has struggled to engage with emerging minerals such as rare earths. Indeed, despite investment in rare earth mining of around $63m, Russia still exports 95% of rare earth concentrates as it lacks the separation plants and related infrastructure to put this vast production to domestic use.
With mining set to be a key geopolitical battleground in the future, Russia is eager to expand its mining operations. The nation aims to do so both in terms of investing in new projects at home and abroad, and improving the efficiency and productivity of mines already in production, moves that could help Russia solidify its position as one of the world's largest and most successful miners.
Vast reserves and vast production
Much of Russia's strength in the global mining industry is tied to its vast mineral reserves, such as its 176 billion tons of coal, the second-most in the world. Russia has invested considerably in similarly vast mines to take advantage of these natural resources, boasting the world's largest gold mine, the 1.4 million ounces per annum Olimpiada gold mine, and the world's largest diamond mining complex, the Aikhal facility with more than 12 million carats of production in 2017.
This dual investment in both base and precious commodities has yielded significant financial returns for both types of mineral. Trading Economics reports that, in 2019, the value of Russian iron and steel exports, and the value of precious metal exports, were $18.2bn and $15.3bn respectively. These figures are a testament to the diversity of the Russian mining industry, and the balanced approach with which the government has approached mining.
However, this reliance on mining could lead to long-term challenges for the Russian economy more broadly. In September, Reuters revealed that the next Russian budget could see taxes increased for its most profitable industries, including mining, as the country looks to plug a $4.54bn budget deficit.
These new financial moves could see the existing mineral extraction tax increased from $135.15 per ton of material produced in 2018 to $217.81 per ton by 2024, and the government is considering scrapping plans to remove taxes entirely from "high-viscosity oil" by 2021. While such moves are unlikely to bring the Russian mining industry to a screeching halt, these broader financial challenges are putting pressure on the Russian economy in general, and mining, despite its historic strength, is not exempt from these stresses.
Technological innovations
With these financial pressures in mind, Russia, like many other mining countries, is investing in new technologies to improve operational efficiency. In June, the Siberian Coal Energy Company announced a joint venture with technology firm Zyfra to trial autonomous vehicles at its Chernogorsky coal mine in Khakassia, eastern Siberia. The programme will see vehicles use the 5G network developed by Huawei to travel routes of 1.5km, to demonstrate the effectiveness of driverless vehicles with regard to both improving productivity and ensuring safety.
This technological investment goes hand-in-hand with planned expansion works at the mine, which were approved in March 2019. Planned to be completed in 2022, the expansion project will see the mine's total production capacity increase from the current nine million tonnes per annum to 12.5 million tonnes per annum. With Zyfra officials expecting a 30% increase in productivity at the mine, should the autonomous trial be successful, there is every hope that the new technology will help the mine reach its new production targets.
The processing side of the Russian mining industry has seen similar developments. Severstal, one of the world's leading steel companies, which produced almost 12 million tonnes of crude steel in 2019, has developed an artificial intelligence programme known as Ruban to improve productivity at its Cherepovets steel mill. Ruban joins Adelina, a similar digital model first deployed in November 2019, that together monitor and adjust the speed of steel production facilities in order to optimise production.
Severstal Russian steel division CEO Evgeny Vinogradov said that the early results of the programmes were encouraging, with Adelina increasing productivity by "more than 5%", and Ruben set to deliver an increase in production of 1.5%. Vinogradov also noted that using the two technologies together could increase annual production by more than 80,000 tonnes, as Russia looks to develop both mining itself and related infrastructure through technological innovation.
Domestic and international developments ahead
Beyond technological innovation, Russia has a number of plans to further improve its mining sector in the long term. Chief among these is an initiative to increase its domestic production of rare earths, with China's overwhelming dominance of the increasingly-vital resource generating political tension between China and the US , and Russia is not exempt from these geopolitical pressures.
Russia is planning a $1.5bn investment in rare earth mining and infrastructure as it boasts around 12 million tonnes of the materials, around one-tenth of the global total, and is eager to take advantage of its abundant natural resources once again. Russia currently produces 1.3% of the global total of rare earths and aims to increase this share to 10% within the next decade, ambitious plans that will further Russia's policy of investing in and dominating the supply of a range of minerals.
Furthermore, Russia is doubling down on commodities over which it already has a strong grasp. Earlier this year, state-owned diamond miner Alrosa announced plans to re-open its Mir mine in Siberia, which was closed following a flooding accident that killed eight workers in 2017. Prior to the shutdown, Mir produced 9% of the company's annual diamond output, which reached 38.5 million carats in 2019, and the company is optimistic that the $1.3bn reopening project can help further diamond production in Russia.
Finally, Russian companies are eager to expand their operations overseas, taking advantage not of Russia's natural resources, but of the financial might and logistical expertise of its mining companies in regions with a greater range of commodities. In September, Great Dyke Investments, a joint venture comprising Russian investment group Vi Holding and Zimbabwean backers, was given the go-ahead by the African Export-Import Bank to continue work on its $2bn Darwendale project. The investors plan to make the facility Zimbabwe's largest platinum mine, targeting annual production of gold and platinum group metals of 860,000 ounces.