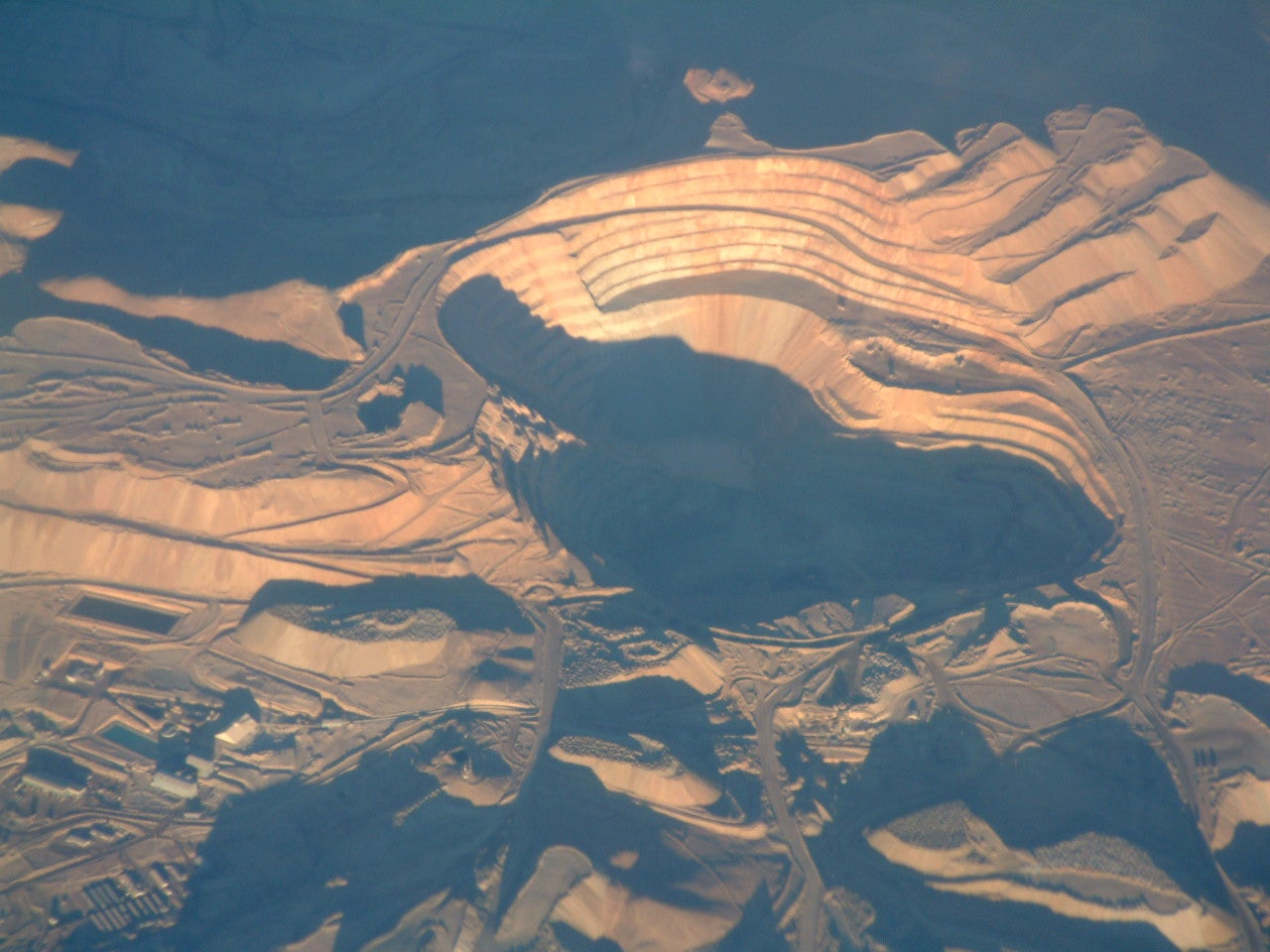 The Chuquiacamata mine is vast. The copper mine in the north of Chile is the world's largest open pit copper mine, and the second deepest open pit operation of any commodity, stretching nearly 3,000 feet below the Earth's surface. The mine has been a reliable source of copper for more than a century, with annual production reaching 1.7 million tonnes (Mt) a year, reinforcing a mining industry that accounted for 2% of Chile's GDP in 2018, according to the country's central bank.
The mine is also entirely state-owned, and has been operated by the National Copper Corporation of Chile (Codelco) since 1976, a position which means the goals of the mine, miner and national government are broadly in line. The trio's latest project is a massive conversion project that will see the mine's operations shift from open pit to underground mining, a process that aims to maintain the same staggering copper production, but with updated, and in places wholly replaced, mining processes.
While the adaptations have promise, civil unrest and environmental concerns continue to plague the mine, and fail to address the existential question facing many heavy industries as to whether their operations can be profitable and sustainable in a world increasingly aware of the impacts of climate change.
Ambitious plans
Chile's plans cannot be faulted for a lack of ambition. The government aims to invest $39bn into its mining operations over the next decade, with Chuquiacamata receiving $5.6bn of this for its underground conversion which, in many aspects, is progressing ahead of scheduled. The miner began underground operations in March this year, two months earlier than expected, and the mine produced more than 8,000 tonnes (t) of ore by the end of April, as it looks to quickly ramp up underground production.
The frantic pace of these projects is motivated by a recent decline in Codelco's profits, with its 2018 revenues falling by 2.3% to $14.3bn, compared to the previous year. Similarly, EBITDA fell from $5.6bn to $4.7bn while net debt increased 6.7% to $13.4bn over the period. These concerns are compounded by the company's state-owned status, which requires Codelco to have a measure of financial autonomy in order to continue operations; without private owners and investors, the company is only funded by government investment, which itself is generated from the firm's profits.
How well do you
really

know your competitors?

Access the most comprehensive Company Profiles on the market, powered by GlobalData. Save hours of research. Gain competitive edge.
Company Profile – free sample
Thank you!
Your download email will arrive shortly
Not ready to buy yet? Download a free sample
We are confident about the unique quality of our Company Profiles. However, we want you to make the most beneficial decision for your business, so we offer a free sample that you can download by submitting the below form
By GlobalData
A loss in profitability could trigger a vicious cycle for Codelco in general, and Chuquiacamata in particular, with the miner reporting a 0.1% decrease in measured copper resources between 2015 and 2016, a small but significant decline as much of the company's operations and profits are tied up in copper.
This transition will also be characterised by a shift to new technologies and improvements in operational efficiency at the mine. The new underground operations will use block-caving to extract copper, a process by which an ore body is undercut, eventually collapsing under its own weight and enabling workers to extract minerals without costly or expensive mining processes. The method will reduce fuel consumption by 80%, according to Bloomberg, and will function alongside a shift to increased autonomous operations at the mine.
Worker unrest
However, these innovations have not proven universally popular, with the shift to automation in particular sparking protests from workers who stand to lose their jobs. Around 1,700 jobs are expected to be cut by the time open pit operations end in 2020, a grim prediction that encouraged 3,200 of the mine's workers, who are affiliated with the Copper Workers Federation – a group which represents around 80% of the mine's workforce – to stage a two-week strike in June.
At its peak, the industrial action is believed to have cut Chuquiacamata's total production in half, with around 500t of copper not mined each day, resulting in a loss for Codelco of $2.5m per day in lost production. The strike was a key contributor to an 18% decline in year-on-year first quarter copper production between 2018 and 2019.
Of greater concern, on both an economic and human level, will be the clashes between striking miners and police forces during the strike, with Reuters reporting that strikers tried to block access to the mine, prompting police forces to fire rubber bullets and tear gas at the crowds, and creating what Rafael Azul of the World Socialist Web Site called "a police-state atmosphere".
While the striking workers eventually returned to work following a new contract agreement, the new deals' provision of better health insurance and a 1.2% wage increase will do nothing to address the existential threat of job losses facing many of the workers. Additionally, those who refused to strike were reportedly asked to work up to 15 hours a day to cover lost production, despite numbering just one-third of the mine's workforce roughly, placing stress on these workers that will do little to improve the strained relations between the mine and its employees.
Environmental and lifespan concerns
The shift to underground operations also poses a new set of environmental challenges for Codelco, which has historically struggled to deal with the risks posed by open pit mining, despite Chuquiacamata having been in operation for more than a century. In 2002 a local town, which shared a name with the mine, was effectively removed from the area, and its population relocated to the nearby town of Calama. The town's land was then used as a storage area for mine waste, as pollution levels from the mine reached unsafe levels. When faced with the decision to tackle the cause of excessive pollution, or paper over the cracks by uprooting and relocating an affected population, the Chilean Government has already sided with the mine over local people, a precedent that creates an ominous future for the land around the mine.
The miner has however taken some steps to improve its environmental performance in recent years, with the mine's sulphur dioxide emissions falling from 113,000t in 2013 to 95,420t in 2015, and emissions of particulate matter falling from 2,300t to negligible totals over the same period. Similarly, total greenhouse gas emissions fell from 5.8Mt in 2013 to 5.5Mt two years later, but these improvements have been too slow for the Chilean Government, which has been eager to reform its energy industry.
New mining regulations were enacted in December 2018 as part of a four-year plan to establish a legal framework for improving energy efficiency to counteract the country's environmental performance, which was called "highly insufficient" by Climate Action Tracker.
The government has introduced the new targets faster than the miner can update its machinery and processes, resulting in a temporary setback in production. One of the mine's smelters was operating at around half capacity as of July this year, while the mine's fleet of trucks was cut from 80 to 14 to reduce harmful emissions at the project.
Perhaps the greatest area of uncertainty, however, is in regard to Chile's reliance on copper mining in general, and the Chuquiacamata mine in particular. While the current conversion work is expected to increase the mine's lifespan by 50 years, this is an abstract measure of resource depletion, and does not take into account challenges such as worker unrest and environmental concerns that both the miner and the country have struggled to overcome. Chile is preparing for life without open pit operations at Chuquiacamata, but perhaps it ought to consider life without the mine at all.