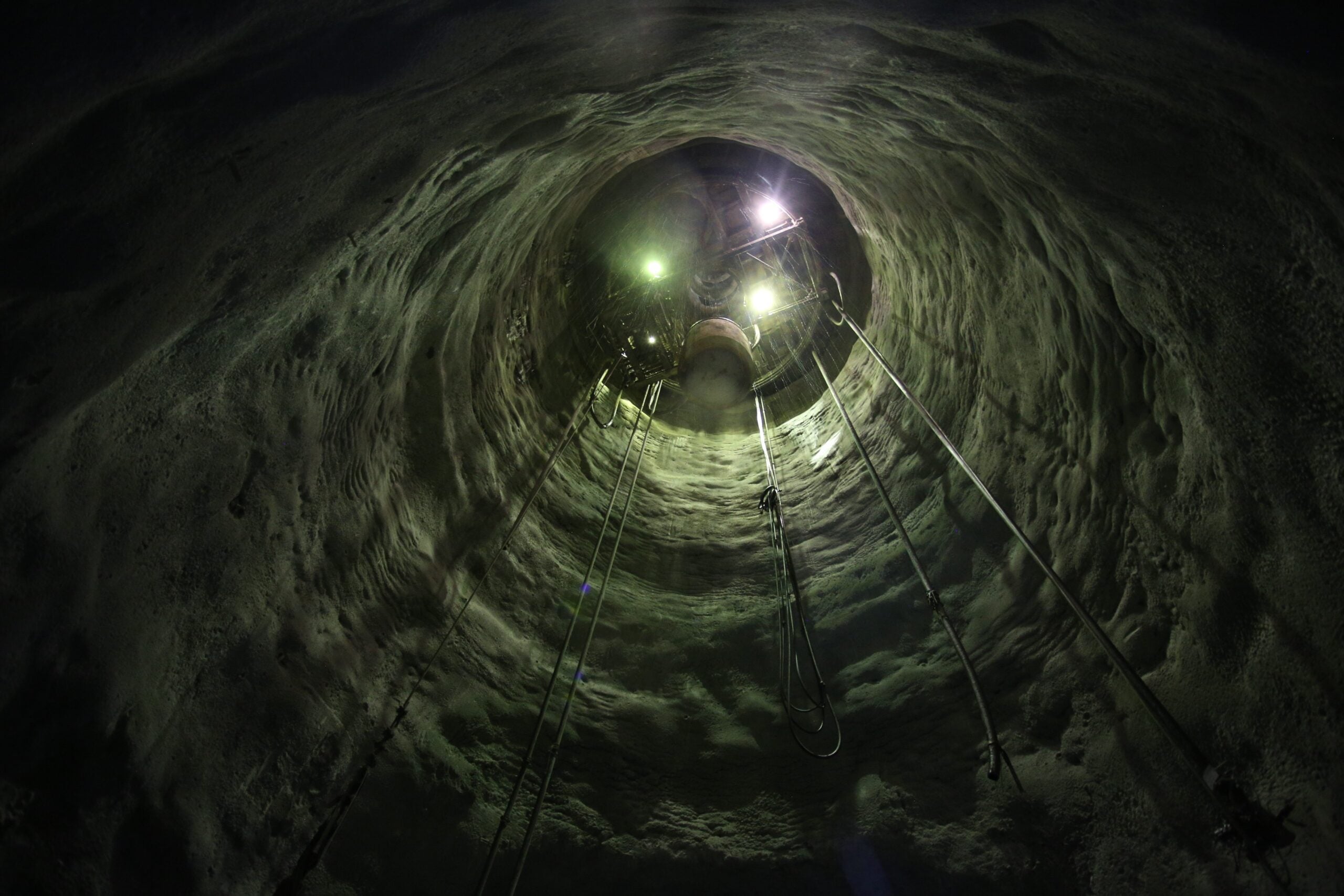 The battery market is booming, as growth in intermittent renewables and a search for cleaner energy solutions is leading people to lean on lithium-ion storage. Increasingly, this demand for batteries is being driven by the electric vehicle (EV) market. In 2017, sales surpassed one million globally, and it is predicted that they will meet 4.5 million units by 2020.
These battery technologies – and EV units in particular – require huge amounts of metals, including lithium, nickel and cobalt, amongst others. As more and more people switch from combustion vehicles to EVs, these metals are facing growing demand, with nickel in particular expected to face shortages.
"The dominant lithium-ion battery type for electric vehicles is expected to have a nickel chemistry," said Wood Mackenzie's principal analyst, Sean Mulshaw. "Sourcing this quantity of nickel will be a challenge as most of the incremental supply through to 2025 will be [either] ferronickel or nickel pig iron, both of which are unsuitable raw materials for nickel sulphate batteries."
As the world's largest producer of high-grade nickel, Nornickel is well-positioned to take advantage of the battery metals boom. Already, it has begun to increase efficiency and evaluate new possibilities in order to take full advantage of the shift, as chief operating officer Sergey Dyachenko explained at Capital Markets Day.
Molly Lempriere: How are you planning to increase efficiency through technological advancements?
Sergey Dyachenko: It's technology driven, all this reconfiguration that we're doing is using cutting edge technology. We're using a huge portion of automation, which requires less people.
Also efficiency comes from the programme that we've been running for five years, which is the full digitalisation of our resources. This allows us to do precise planning that then gets translated to each and every operating unit on the ground. By doing this, we know that they've tightened all the operating times and it allows us to utilise the equipment and the people we already have.
We're running a couple of power projects, and additional power projects will be coming online quite rapidly. These include other fully autonomous drill rigs for production and for the ore.
So it's really new technology, new automation, and then finally maintenance. On the maintenance side, we're working on the materials, looking for better suppliers and better materials. We're also improving efficiencies and doing things like realigning mills, shortening the time spent on shutdowns, among other things.
ML: How is Nornickel's recent partnership with BASF likely to benefit Finland and more broadly Europe?
SD: It's still a pilot project; obviously we're very interested in the development of this relationship. For us it's a great opportunity to diversify our product line; for BASF I believe they want a reliable supply. So it's a good cooperation, there are some synergies on the operational side too.
ML: How are you seeing the growth in battery technologies affecting the nickel market?
SD: Battery technology, both for purely electric vehicles and the intermediate step that is becoming more popular and the market share is growing fast, hybrids, is growing massively. In fact, in terms of metal consumptions, hybrids actually require the most metal, more nickel, more platinum-group metals (PMGs) and other ores.
With the development of EVs, you also see that the charging stations require more copper, so in fact with the further developments of the motorcars, we've got a great selection of metals.
ML: Have these sorts of developments affected your Arctic Palladium project?
SD: The Arctic Palladium project gives us the opportunity to carefully look at the resources that actually are in close proximity to our operations. The owner of two licences is a Russian party, and we're really looking to find synergies and begin building on any new deposits together, building the new infrastructure, and sharing its capital cost and the risk.
But we're still at quite an early stage; the pre-feasibility will be completed by the end of 2019, when the investors want to take a decision as to whether to proceed further. According to the research done in-house and by external consultants, the PGMs, which this project would be mostly about (rather than copper and nickel), will soon be in high demand. By the time that we get there with full production, we expect that the EV sector is going to have created a greater demand for those metals.
ML: As you increasingly target the battery metals boom, is focusing on safety and the environment still important?
SD: In short, they are very important. It goes hand-in-hand with using new technologies and rebuilding our facilities. Now we're looking at the whole mine and all the environmental issues that accompany those operations.
Every new unit that actually comes online is now environmentally friendly. They are in line with the strict rules imposed by the government in the Russian Federation, and they're actually quite comparable to those used in the international mining community.
When it comes to old operations like the Kola copper smelter and others, we're working on various programmes where we could redirect heating and capture all of the unnecessary pollutions. Obviously it comes with a cost, but I believe it's what responsible miners do. You have to create the correct environment, you have to be sure that people, and the young generation in particular, actually want to live and work in these places, and therefore conditions must be safe and clean.
We have had quite a hard push in safety, and again it's technology driven. Using the best technology helps, taking people as far as possible from the hot and dangerous places. Finally education, communicating to people that life is the most precious thing that they have. So we provide quite extensive training, using very sophisticated tools to provide people with skills.
The most difficult thing that we're dealing with is the culture. Teaching people now to predict and warn each other, so that they can go back home safe at the end of the day, can be hard. That's part of the journey.
ML: Are you finding that there's a skills gap as you try to introduce more high-tech solutions?
SD: That's right, the landscape is going to change significantly, and even our understanding of how much so far is limited. If you compare our understanding of automation and computerisation to what it will probably be in 20 or 25 years' time anyway.
So we will need more people who will be able to service equipment, who can program it, to run the extensive analysis working with big data. It's a completely different skillset to before.
In previous years, development of mine sites was done with jackhammers, with manual tools. We depended highly on people with skills, and they could learn and earn in a few years. Now we're buying equipment that is fully autonomous, and the skills required are around how to actually program this unit, and all the hard physical work is replaced with tech.
It's a different, different game.