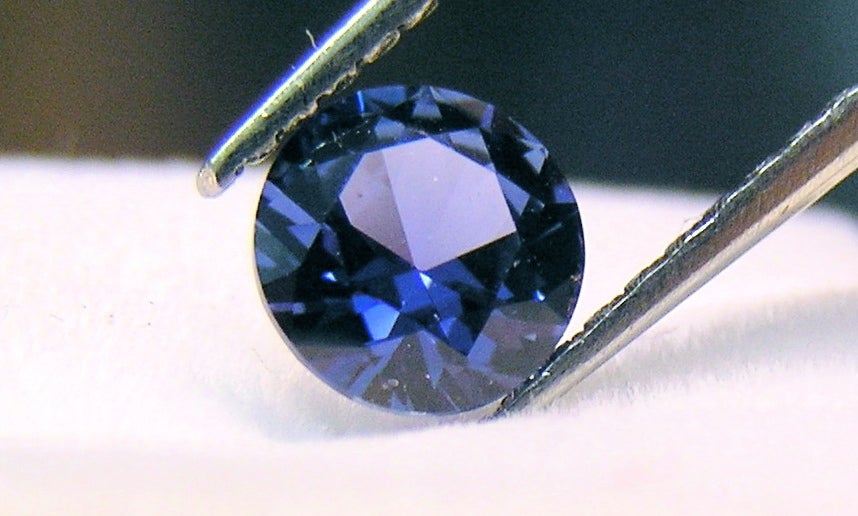 In June, Canadian miner Fura Gems announced that it had purchased the Capricorn sapphire mine from Richland Resources in a deal worth around half a million Canadian dollars. The Queensland mine boasts reserves of more than 100 million carats of sapphires, making it one of the largest sapphire mines in the world and a key contributor to the Australian sapphire industry, which at its peak in the 1980s accounted for around 70% of the world's sapphire production.
Completing the deal was of particular importance to Fura, which now owns mines producing all of the big three gemstones: ruby, emerald and sapphire. The company has owned ruby and emerald projects in Mozambique and Colombia respectively for over a year, and the Capricorn acquisition gives Fura a source of all three precious gemstones that have been known to reach per-carat prices greater even than that of diamond.
However, rising production costs and foreign competition have dramatically hindered the Australian sapphire mining sector, and while miner-friendly regulations and deep deposits mean there is significant potential for the sector to recover, it remains to be seen if projects like Fura's will deliver lasting change.
Building a global sapphire market
"The big three gemstones in terms of value are ruby, emerald and sapphire, so these three stones will be Fura's focus," said Fura president and CEO Dev Shetty. "Sapphires compliment the current emerald and ruby projects of Fura perfectly and, in a way, add the missing piece to the puzzle."
The move will see Fura involved in the production of a gemstone whose value has increased in the last few years. While gemstone prices are difficult to pin down due to variations in the cut and quality of the stones, the US Geological Survey (USGS) reported that the value of US sapphire and ruby production increased significantly from $262,000 in 2014 to $313,000 the following year, a trend Fura is eager to capitalise on.
"Over the last decade you may have noticed a rise in emeralds and rubies being featured on red carpets," said Shetty. "Newly made sapphire jewels are less frequent because of the lack of consistent and responsible supply. This is a huge opportunity to create value in sector."
This opportunity is especially enticing for Fura and other sapphire miners considering the relatively small-scale and inconsistent nature of sapphire production. Sri Lanka, for instance, produces 90% of the world's star sapphires, but in 2013 only ten of the 6,500 mining licences granted that year went to large-scale, mechanised mines, with the overwhelming majority going to small-scale operations, which are less likely to trade the gemstones internationally and help develop a global market.
More worryingly, illegal sapphire mining continues to pose a threat to local environments and economies, with around $150m of the gemstones smuggled out of Madagascar every year according to National Geographic; sapphires were only discovered on the island in 2012, and the rapidity with which an illegal sapphire market has developed will be of concern to companies like Fura, and those interested in establishing a sustainable and responsible sapphire trade.
Reinventing the Australian sapphire trade
"As the need for ethical and sustainable mining operations for gemstones gathers momentum and compliance to best practices become increasingly necessary, it makes it a perfectly logical step to acquire assets in the mature geological and political geographies," said Shetty, highlighting what he called a "well-established mining governance system" as a key feature that encouraged the firm to invest in Australia.
Fura is hopeful that its involvement could ignite something of a renaissance in the Australian sapphire sector, which boasts a proud history, headlined by the 733-carat Black Star of Queensland, worth around $6.5m in today's money, but has struggled in recent years. The country's share of global sapphire production has fallen to around 20%, according to Geoscience Australia, while the USGS reported that the country's sapphire production collapsed from 13,000kg in 1995 to 4,800kg a decade later.
"The sapphire mining boom that began in the early 1970s with the introduction of mechanised operations faded later in two decades with changes in the supply chain with an increase in mining cost," explained Shetty.
This decline has created a sapphire mining sector that has developed in a somewhat backwards fashion; Australia remains a relatively safe country to invest in, with an established and effective regulatory structure, but relatively little production within this framework. Legislation such as the 2004 Native Title Act, which ensures the voices of Aboriginal and Torres Strait Islander people are heard with regards to new mining projects, and the 2015 Foreign Acquisitions and Takeover Fees Impositions Act, which establishes regulations to cover foreign investment in Australian assets, have strengthened the image of Australia as a country welcoming to investors, and one with the potential to develop a strong sapphire trade.
"There is the potential to organise the sector and provide jewellers with the material to create lines which they were not able to before," said Shetty, who remains optimistic about Australia's potential. "Even a small percentage of the market would make it an attractive business proposition for investment and would enable the industry to establish a consistent supply of responsibly-mined sapphires."
The Capricorn mine in particular embodies this approach, as Fura looks to involve itself in a well-established economy. The miner aims to develop an existing asset rather than construct a new mine, which would involve all of the costs and risks associated with exploration, licensing and construction work, and Shetty highlighted the "proven resource and ongoing operations" of the Capricorn project as important components of this policy.
Challenges
One of Fura's main challenges will be developing a sapphire trade that can compete with its interests in its other key gemstones, rubies and emeralds. The USGS reported that global production of both precious stones increased between 1995 and 2005, almost doubling from 4,956kg to 9,088kg in the case of rubies, while sapphire production fell over this period, and it remains to be seen if the company can consistently deliver value. This challenge is compounded by the fact that Fura itself is a relatively young company, having only secured part-ownership of its first mines in late 2017, characterising the firm as one with significant potential, but perhaps lacking experience in developing assets over longer periods.
Shetty noted that Fura's limited experience could be a key obstacle in developing its sapphire project, saying that "the majority of our experience comes from the mining sector in Africa and South America. Australia is a new country and in fact, a new continent for us but given our past in the sector and with Australia being very well-regulated as a mining sector we can overcome the initial challenges of being in a new country.
"Whereas the resource in Australia is quite significant, we will use our experience to both scale up the operations and also create market for the product coming from Australia."
Fura is optimistic that the combination of Australian legislature and its own expertise will be able to develop a trade that is not only profitable for itself, but one that could improve the Australian sapphire mining sector as a whole.
"We sincerely hope our entry does stimulate competition, and with combined effort from the miners and retailers the lost glory of both branding and market share for the Australian sapphires would be regained back," he said. "It would be a healthy response which we would welcome."