A woman's work is never done: Q&A with Severin Mining's Sabine Anderson
Sabine Anderson runs her own mining company and sits on the advisory board of a women's mining organisation. She talks to Ozge Ibrahim about her company, gender equality issues and the lasting difference she hopes to make to the industry.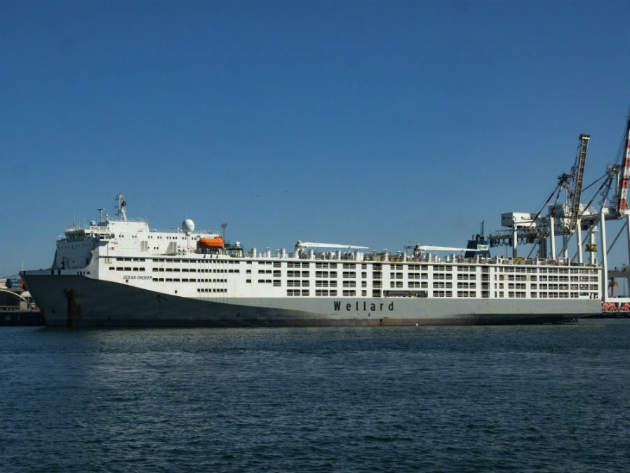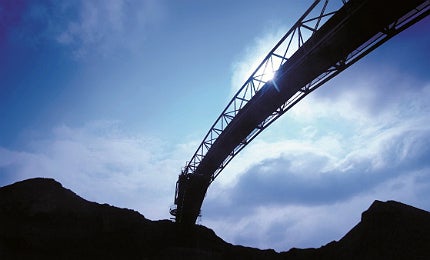 Born into a mining family in Johannesburg, South Africa, Sabine Anderson studied mining and has been working in the industry for 20 years. She has been a mining consultant for SRK Consulting, where she focused on technical evaluation and valuing exploration and mining projects.
Last year she set up her own company, Severin Mining and Development. Prior to this she successfully developed and brought into production the Tantalite Valley mine in Namibia, co-founded online coal trading platform, globalCOAL, and has worked for mining giants BHP Billiton in Australia and Rangold Resources in South Africa.
Citing her mother as one of her roles models, Sabine's career began in South Africa's mining sector. Today her work also extends to advising the UK network of non-profit organisation, Women in Mining, dedicated to promoting the employment, retention and professional development of women in the mining and minerals sector.
Ozge Ibrahim: What inspired you to set up your own mining company?


Sabine Anderson:

My parents worked in the mining industry in South Africa. Severin is my maiden name and the family business operated under this name. Last year I decided I wanted to get back into the production and operational side – I was working in consulting at that time – so I set up a company by the same name in the UK where I live.
OI: Where do you operate and what kind of projects are you focusing on?

SA:

I'm comfortable in Africa and so for me it was a good place to look for projects. I understand the culture, and I felt I could bring something in the form of my experience or technical expertise, particularly when accessing funds. Our primary focus is early stage exploration projects. Our commodities focus has been on gold and the primary focus remains on gold.
OI: The ongoing impact of the global economic downturn has put considerable pressure on new ventures and projects at the early stages of development. Has the recession in the UK and beyond had an impact on your work and growth plans?
"Our commodities focus has been on gold and the primary focus remains on gold."
SA: Yes, the global economic slowdown has affected us and this is because we are looking at early stage exploration projects, which are typically higher risk for investors. We have seen a decreased appetite for the riskier projects.
When the markets are down and when investors have already lost a lot of money, they are less likely to invest in the earlier stage companies and we have directly felt the impact of this downturn.
Investors tend to want projects that are closer to production. New territories and unexplored areas sounded more exciting a year and half ago, and now perhaps investors are a little more reticent. Our company has secured assets in the form of eight licences in Uganda. We are currently working on one other negotiation, as well as other deals and projects.
OI: What initially inspired you to get involved with the non-profit organisation Women in Mining UK. What are your aims in this role?
SA: My initial role was one of support. As a woman in a sector where you come up against obstacles on a regular basis, I was quick to jump on board when a friend of mine, Barbara Dischinger, decided to set up the organisation about seven years ago.
"New territories and unexplored areas sounded exciting a year and half ago, and now perhaps investors are a little more reticent."
This was not purely because I wanted to help others but also because I wanted to make sure the objectives made sense and were in line with what I felt one would want from such a group.
Very quickly there were a lot of members and it has been an impressive achievement in terms of providing promotion and helping women progress in the industry.
We are trying to show that women have a place in the industry and can do a lot of good work, which is taken for granted a lot of the time.
OI: You mentioned that you have come up against obstacles. Do you think it is important for women to be specifically represented by such an organisation, to minimise challenges towards a successful career in mining?
SA: I don't personally encounter many problems but now and then you do come across some. For example, I had a meeting recently with some male and female colleagues.
"We are trying to show that women have a place in the industry and can do a lot of good work."
One of the men in the room didn't appreciate taking too much direction from a woman, so one of the females had to take a male colleague with her to lead the meeting.
This is an example I have come across and it could be in London, Africa, or Moscow. Most of the time, once men get to know you and have been in meetings with you they view you as another colleague, but I wouldn't say it always comes naturally. So the more we can encourage, promote and help women to progress in terms of boosting the number of women and in getting them higher up the ladder, where there are obviously fewer women at the top, the better. It's just about keeping that support, motivation and encouragement.
OI: The examples you outline could occur in any industry. Is the mining industry different in the way it employs or represents women?
SA: I don't think the mining industry is very different. The only difference is if you are working underground and you want to be a rock driller it's down to the individual woman to ask herself whether she can do this because of the physical element involved. Contrary to popular belief, women can be excellent truck drivers.
"I don't personally encounter many problems but now and then you do come across some."
At Severin, we don't yet have teams large enough to give you a percentage of women on the ground but I always have my eye open to where we can make a bit of a difference. We thought about whether we need a Women in Mining group in Uganda but I think we need to go slowly; first, we need a mining industry before we can consider women in mining.
It's not just about pushing women for the sake of pushing women. Also, there is a shortage of trained, educated skilled people such as mining engineers and so on, worldwide. Training and providing employment is not something that solely applies to women.
OI: What's next for Severin, can you outline your future goals and aspirations?
SA: My aspiration is to succeed in building a company that can select projects successfully, acquire them, put the deals together and develop them. This may mean carrying out exploration work or getting into production work, which would be my longer-term goal.
It's probably a little bit of a cliché statement but one that I do feel quite strongly about: you want to know you've had a positive impact where you've been, that you've actually made a difference to a local group of people or the sector. That would the ultimate for me; knowing that my passage has made a difference.
---
Related content
---
The Tshipi Borwa Manganese Project is located 20km south-west of Hotazel at the Kalahari Manganese Field (KMF) in South Africa.
AngloGold Ashanti's Savuka gold mine is situated in Gauteng, South Africa.
AngloGold Ashanti's Great Noligwa underground gold mine is situated close to the town of Orkney, on the free state side of the Vaal River in South Africa.
---