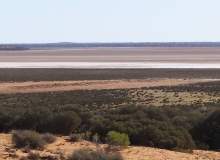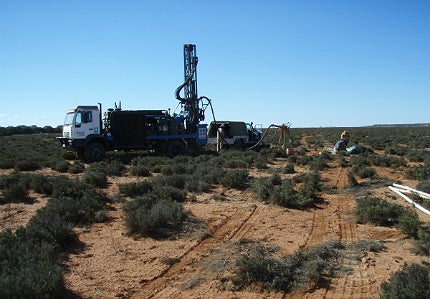 Toro Energy received final government environmental approvals to develop its wholly-owned Wiluna mine located 960km north-east of Perth in April 2013, potentially marking the beginning of a new chapter for both the Western Australian (WA) economy and the global uranium sector.
Not only will this just-approved project provide hundreds of much-needed jobs and training for local people, including Aboriginal Australians, it could also pave the way for other uranium companies in the future to bring new production to a market currently set for a shortfall from 2015.
It hasn't been easy for Toro Energy to get to this point. The approval process has been long and arduous and, even now, the approval, which was granted by the Federal Environment Minister earlier this year, is subject to 36 conditions, including measures to protect local groundwater from radiation and ensure the area is left safe for humans and animals once the mine is closed.
And, it's certainly not over yet. Toro Energy still needs to secure project financing and uranium market support, as well as ensuring local communities are 100% behind this ground-breaking project. Elly Earls met the company's managing director Dr Vanessa Guthrie to find out more.
Elly Earls: How will the Wiluna project positively impact both the local WA economy and the Australian economy as a whole?
Dr Vanessa Guthrie: The Wiluna Project will add a new industry to WA's resources sector, with a start to uranium mining in the State.
Importantly, Wiluna's approval has created a regulatory-approved precedent for future additional uranium mines and, provided such new players meet all public and government expectations, that can only enhance the potential for much wider stakeholder benefits from this emerging new era of uranium development in WA.
"The Wiluna Project will add a new industry to WA's resources sector, with a start to uranium mining in the State."
The Wiluna Project will generate 350 jobs during construction and 170 jobs in operations, and has a life of mine up to 14 years.
Toro will aim to maximise the employment of local people – and particularly local Aboriginal people – through the mining agreement that is currently being negotiated with the Traditional Owners. We will also seek to provide local and regional business opportunities through contracts with our operation.
As the next Australian uranium mine, Wiluna will also add to Australia's uranium export production profile from the second half of this decade, a time where the global demand for nuclear power is forecast to increase, particularly in growing economies such as China and India. This also coincides with a contraction globally in non sovereign risk supply.
EE: How much could the Wiluna project contribute to meeting growing world demand for uranium?
VG: Wiluna is a relatively small production volume – up to two mlbs per year (or 1,200 tonnes), which is about ten percent of current Australian uranium oxide production.
In 2014, Australia is predicted to earn around AUD$1.7bn from uranium exports; but with nearly 40% of the world's uranium resources and less than 20% of the world's production, Australia is well positioned to contribute even more to the reduction in greenhouse gas emissions from fossil fuel power.
Australia's current annual uranium oxide production (10,000 tonnes) can offset some 400 million tonnes of greenhouse gases that would otherwise be generated by fossil fuel power stations. Wiluna is targeted to be in production in 2016.
EE: Do you believe the approval of the Wiluna project will pave the way for other similar projects in the future, ultimately having an even greater impact on the energy sector?
VG: Indeed. As the first WA uranium mining project through the regulatory approvals process, Wiluna helped the community, regulators and industry better understand how to regulate and operate the industry to protect the environment.
"The Wiluna Project will generate 350 jobs during construction and 170 jobs in operations, and has a life of mine up to 14 years."
Wiluna's process of environmental assessment and approval was very robust – it took almost four years and four opportunities for public consultation through two layers of government to arrive at an environmentally approved project.
This rigorous assessment was the result of good, sound science and engineering studies, which established the baseline for potential future approvals.
The WA uranium industry certainly has a bright future, with a number of projects now being planned – some of these are well advanced and when we see an upswing in the uranium price then there will be a corresponding move to bring these mines through the approvals process and into production. We are very confident at Toro that the Wiluna project is just the start of a new emerging uranium industry for WA.
EE: How important has collaboration been in the process to secure approval for the Wiluna project?
VG: In any new industry sector, securing the confidence and support of stakeholders is critical to establishing the project and indeed the industry.
Toro has worked patiently for [more than] four years with all stakeholders – community, indigenous people, government, other industry partners, customers, investors and even those opposed to nuclear energy – to ensure that sound decisions have been made about the future of the project based on fact and sound science.
We have continued to listen to and address the concerns of the community regarding uranium so that we can all be confident in the outcome.
EE: How have local communities reacted to the project?
VG: The local community has been very supportive of the project. The Shire of Wiluna published a council policy supporting uranium mining in the shire and the local Traditional Owners published a letter recognising that Toro listened to their concerns and has respected their culture and heritage. This has formed a solid foundation for us to further develop our project into an operating mine.
EE: What challenges still remain before the project can go ahead?
VG: The final challenges for the Wiluna Project – now cleared of all potentially project stalling appeals and approvals processes – are financing the project, locking in product off take agreements and then securing Board approval for the final investment decision allowing mine construction to commence.
EE: Finally, tell me about the precautions you have in place to ensure that accidents will not happen at Wiluna.
"Australia's current annual uranium oxide production (10,000 tonnes) can offset some 400 million tonnes of greenhouse gases."
VG: Toro has undertaken world best practice continuing risk assessments during the planning of the project and it is very confident the mine will be operated in a safe and sustainable manner through the implementation of a range of detailed management plans.
The mining and processing methods are well understood and based on long industry experience.
The uranium mining industry in Australia has a solid reputation for operating safely and in a manner which minimises environmental impacts and Toro is confident that its operation at Wiluna will meet the expectations of regulators and the community.
In particular, the approvals for the project by the WA Government and the Australian Government are based on an exhaustive analysis by them, that satisfies them that Wiluna will meet all health, environment, safety and rehabilitation criteria, as well as all conventional operating standards for a modern day uranium mine.

Related content
---
US commodity markets continued their meteoric trajectory this June, while Canadian markets continued to struggle after a broad based sell off.
After a ten year bullish period, gold prices have plummeted, dropping around $600 dollars from its peak price.
---