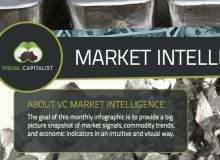 US markets continue the rise seen over previous months, hitting all time highs. At the same time however, Canadian markets dipped low, struggling after a broad based sell off in commodities.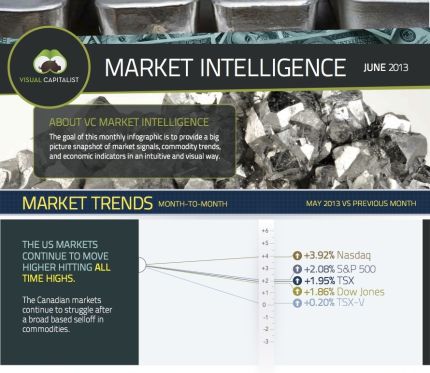 ---
Good news for investors
Consecutive drops in the SPX were witnessed for the first time since November 2012. The NYSE McLellan Oscillator showed signs of a short term bottom and low volume selling became good news for investors.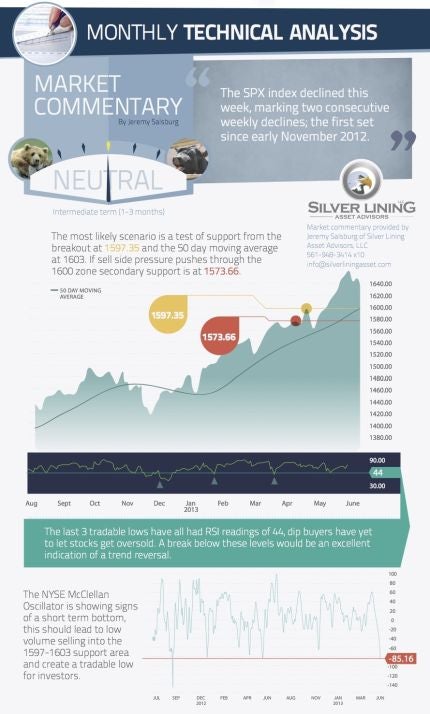 ---
Worrying times for silver?
Silver has been considered a precious metal for thousands of years; demand at the moment however is low. High costs plus challenging economic environments in some of the biggest consumers have created a low-spell in silver's illustrious history.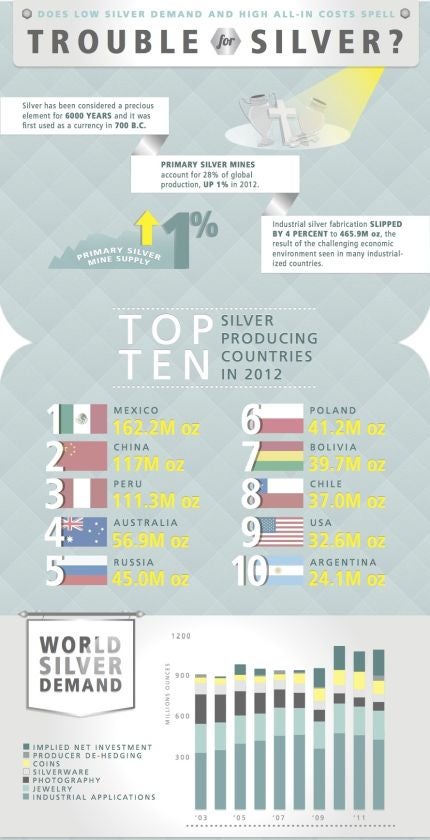 ---
Reduced industrial production means fewer options
Poor macroeconomic conditions around the world have created a fall in industrial production, and lower production has resulted in less need for silver. Not many options exist over the short term. Companies can either wait for improvement, increase reserves or hedge by shorting future contracts.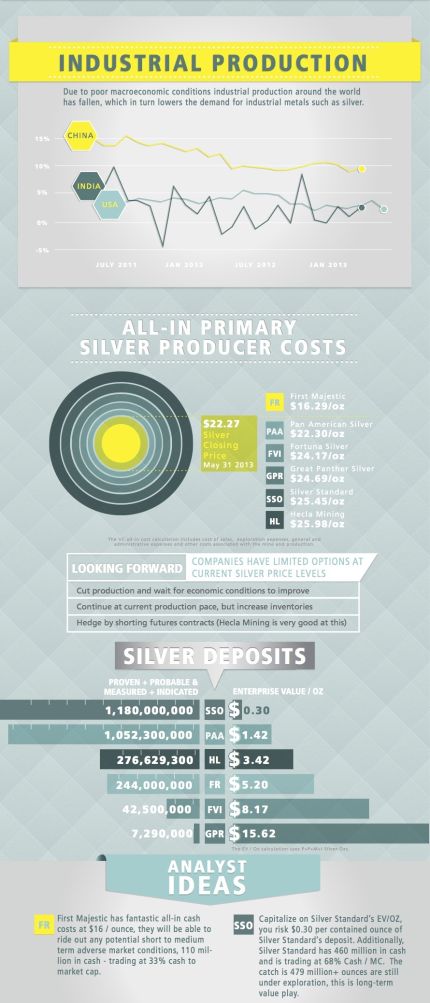 ---
US unemployment rates
A lower than expected US unemployment rate is still having a positive impact, riding the wave from May 2013.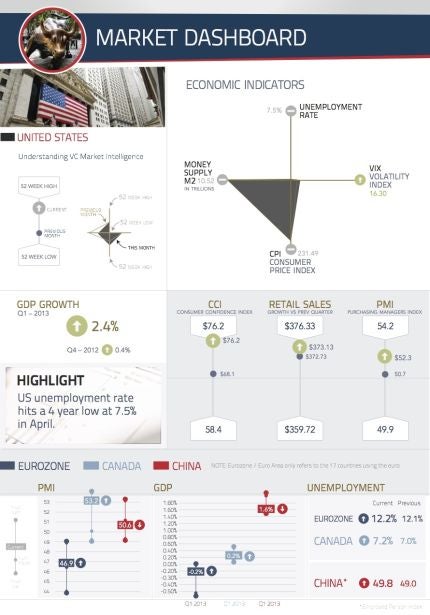 ---
Weak commodity prices
Commodity prices were weak across the board in May. Gold stood at $1,413.50, while whole silver reached $23.01.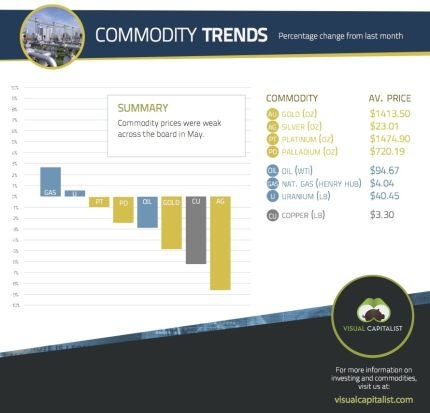 Related content
---
While weak economic data led to a large-scale sell-off of commodities in April, May has seen US markets reach record highs.
After a ten year bullish period, gold prices have plummeted, dropping around $600 dollars from its peak price.
---